The enthusiasm surrounding Memecoins is causing transaction fees for Bitcoin to reach levels not seen in years.
Although there has been a recent increase in Bitcoin transaction fees, the current cost of BTC transactions is still significantly lower than the all-time high levels.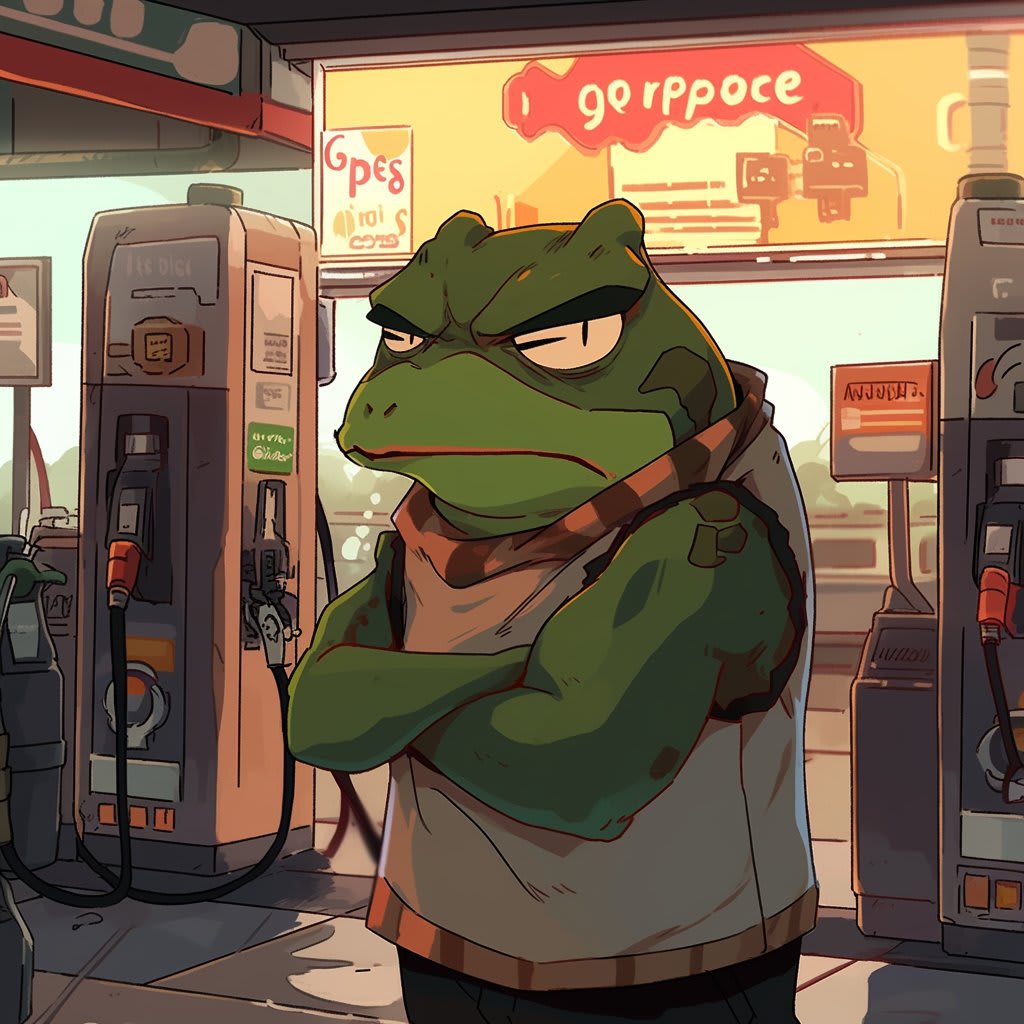 Twitter: @GASISTOOHIGH
This post contains affiliate links, which means we may receive a commission if you click a link and purchase something that we have recommended. While clicking these links won't cost you any extra money, they will help us keep this site up and running! Thank you for your support.
Crypto Fees data shows that Bitcoin transaction fees experienced a significant surge in early May, reaching their highest point in the past two years.
On May 3, the total fees paid on the Bitcoin blockchain were approximately $3.5 million, a remarkable 400% increase from late April. YCharts reported that the average Bitcoin transaction fee climbed to as much as $7.2 during this time.
The current trend of trading memecoins such as Pepe Coin (PEPE) has led to an unintended effect on Bitcoin - driving up its transaction fees to levels not seen in years.

According to Galaxy Research, the recent surge in BTC transaction fees is primarily due to an increase in Bitcoin activity related to BRC-20 transactions. On May 2, data revealed that 50% of all Bitcoin transactions were associated with BRC-20.
BRC-20 is an experimental token standard modeled after Ethereum's ERC-20 token standard, which enables users to create and transfer fungible tokens on the Bitcoin blockchain. The pseudonymous on-chain analyst, Domo, introduced the standard in March 2023.
BRC-20 has become a significant trend in the cryptocurrency industry, particularly with the rapid growth of the PEPE memecoin. The token's value has increased by over 600% in the last seven days, and on May 5, it reached its all-time high of $0.00000216.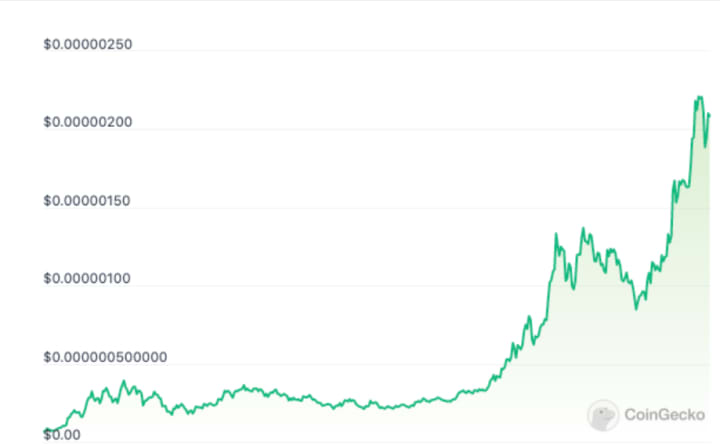 The impact of memecoin hype is not limited to the Bitcoin blockchain, as gas fees on the Ethereum blockchain have also been affected. Recently, gas fees on Ethereum have surged to new multi-month highs.
Data from Crypto Fees showed that on May 2, the total amount of ETH transaction fees reached over $19 million, a level not seen since May 2022. As of now, the Ethereum blockchain remains the most expensive network in terms of transaction fees.
Although Bitcoin transaction fees have experienced a recent surge, they are still a long way off from the all-time high levels.
The peak Bitcoin transaction fees were recorded in April 2021 when the average BTC transaction cost was almost $70 due to a significant drop in the Bitcoin network hash rate.
The highest point in BTC transaction fees prior to that was in 2017, where transaction costs exceeded $60.
Pepe, a memecoin inspired by the popular Pepe the Frog internet meme, has experienced a remarkable surge in value recently. The token's explosive growth has been largely attributed to the widespread attention and excitement surrounding memecoins in the cryptocurrency space.
Pepe was launched on the Binance Smart Chain (BSC) in late April 2023, and its value surged by over 600% in just seven days, reaching an all-time high of $0.00000216 on May 5. This sudden increase in value has attracted many investors and traders to the Pepe memecoin.
One significant factor behind Pepe's popularity is its community. The Pepe community is highly engaged and active, with members constantly promoting and sharing information about the token on social media platforms like Twitter and Reddit. The community has also created various memes and digital artworks to help spread awareness and generate interest in Pepe.
Additionally, the experimental BRC-20 token standard that Pepe uses has contributed to its popularity. This standard allows users to issue and transfer fungible tokens on the Bitcoin blockchain, which has become a major trend in the cryptocurrency industry.
Overall, the excitement and interest surrounding memecoins, combined with a highly engaged community and the innovative BRC-20 token standard, have contributed to Pepe's explosive growth. However, it's important to note that investing in memecoins like Pepe carries significant risk due to their highly volatile nature.
Are you ready to enter the world of crypto currencies?
Ready to enter the exciting world of cryptocurrency trading? If so, we have great news for you! Our platform has partnered with Binance and Nexo two of the world's leading cryptocurrency exchanges, to provide our customers with a fast and secure way to buy and sell digital assets.
As an expert in the cryptocurrency industry, we understand the importance of having access to a reliable trading platform. That's why we have carefully selected Binance and Nexo because they both offer a robust trading engine, high liquidity, and a wide range of cryptocurrencies to choose from.
To get started, simply use our unique link to sign up for a Binance or Nexo account and start trading today. With our platform, you can stay up-to-date with real-time market data, manage your portfolio, and access advanced trading tools.
Don't miss out on this opportunity to take advantage of the explosive growth potential of the cryptocurrency market.
Join us on Binance or Nexo today and enjoy the benefits of using our affiliate link.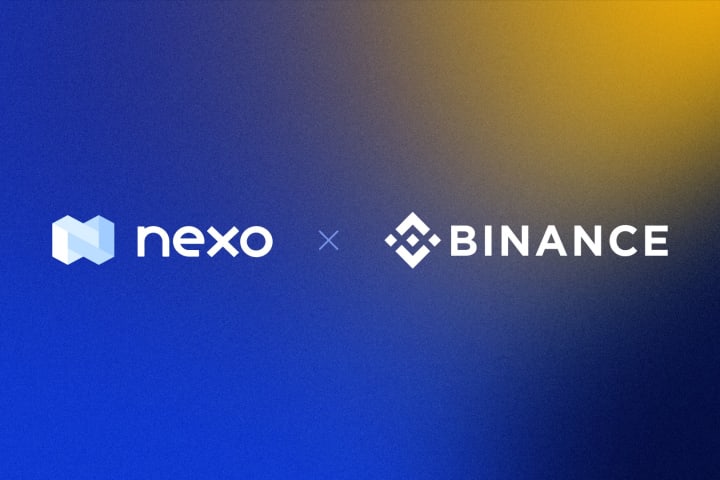 All Our Social Media:
Pinterest: https://www.pinterest.com/affilicore/
Facebook: https://www.facebook.com/profile.php?id=100089786415062
Instagram: https://www.instagram.com/affilicore/
TikTok: https://www.tiktok.com/@affilicore
Medium: https://medium.com/@affilicoremarket
Vocal Media: https://vocal.media/authors/affili-core
LinkTree: https://linktr.ee/affilicore
Twitter: https://twitter.com/AffiliCoreM
E-mail: [email protected]
About the Creator
Meet AffiliCore a versatile writer covering shopping, fitness, SaaS, business & investment, and travel. With engaging content and an eye for detail, AffiliCore helps readers make smart and informed decisions.
https://twitter.com/AffiliCoreM
Reader insights
Be the first to share your insights about this piece.
Add your insights