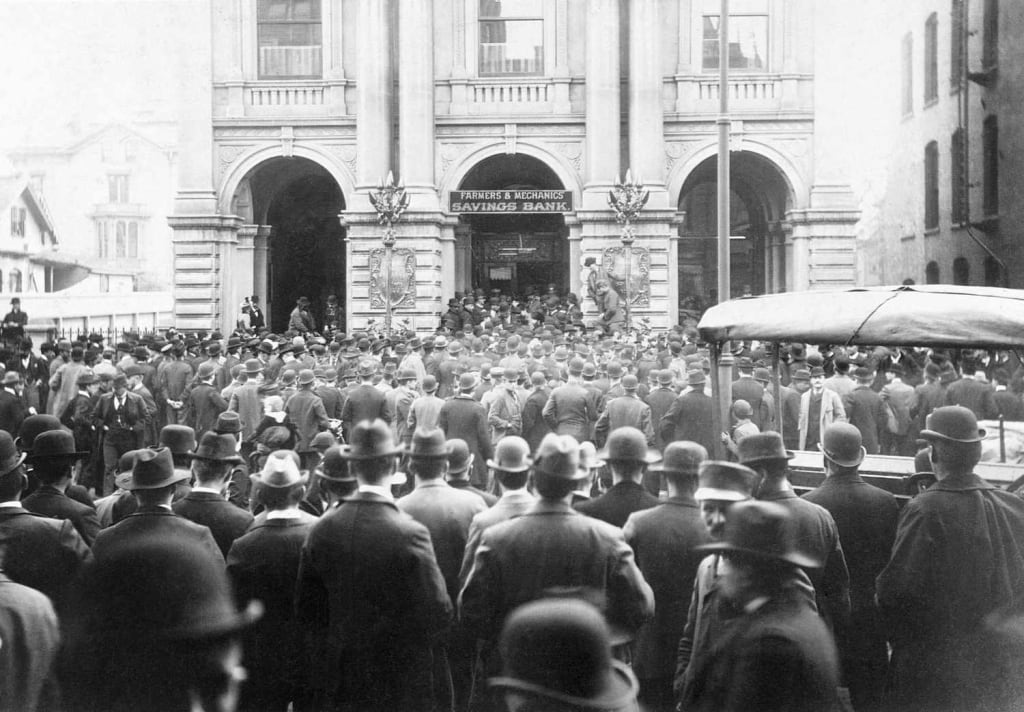 This article was originally published on CEOBLOC:
Silicon Valley Bank's (SVB) failure has caused widespread concern in the tech industry, with over $42 billion being withdrawn by depositors following the bank's announcement that it needed to raise $2.25 billion to shore up its balance sheet. The FDIC has taken over and will cover up to $250,000 per depositor, but the vast majority of SVB's customers are businesses that had kept far greater uninsured amounts at the bank. Venture capital firms, including Accel, Cowboy Ventures, Greylock, Lux Capital, and Sequoia, have signed a joint statement vowing to do business again with SVB if it is "purchased and appropriately capitalized."
Short-sellers have made millions by betting big against SVB after its parent company, SVB Financial Group, suffered a multi-billion dollar hit in securities sales. The bank's crisis started in late 2021 after it purchased multi-billion dollar mortgage-backed securities following a sharp surge in deposits. As 97% of SVB's mortgage-backed securities had maturity of more than 10 years, with an average yield of 1.56%, the US Federal Reserve's interest rate rise in 2022 and early 2023 saw the value of these securities plummet.
The FDIC has kicked off an auction process for SVB, with final bids due by Sunday afternoon. The agency is aiming for a swift deal, but a winner may not be known until late Sunday. SVB had over $175 billion in deposits and $209 billion in total assets at the end of last year, the vast majority of which are uninsured. The FDIC is now racing to sell assets and make a portion of clients' uninsured deposits available as soon as Monday.
In an interview with CBS' "Face the Nation," US Treasury Secretary Janet Yellen said that a major government bailout is not on the table, but regulators are considering a wide range of options for SVB, including acquisitions. Former FDIC Chair Sheila Bair said that finding a buyer for SVB is "the best outcome," and Senator Mark Warner said that the best outcome would be finding a buyer for SVB before the markets open in Asia.
The fallout of SVB's collapse could be far-reaching, with startups unable to pay employees, venture investors struggling to raise funds, and an already-battered sector facing a deeper malaise. The FDIC could help companies with payroll in the case that there's a systemic risk exception, which would be "an extraordinary procedure," according to Bair.
Some venture firms withdrew their own money and instructed their portfolio companies to withdraw their deposits from SVB before the run. Founders Fund, USV, and Coatue were reportedly among those to do so. Other venture investors lamented that directives from influential firms contributed to the run on a bank that had been a long-trusted financial partner to tech startups and firms that invest in them for decades.
Hedge fund billionaire Bill Ackman said that a "bailout" should be designed to protect SVB depositors. "The failure of Silicon Valley Bank could destroy an important long-term driver of the economy as VC-backed companies rely on Silicon Valley Bank for loans and holding their operating cash," he said. "If private capital can't provide a solution, a highly dilutive gov't preferred bailout should be considered."
The SVB failure marks the largest in US banking since the 2008 financial crisis and the second-largest ever. Its collapse into FDIC receivership has left European banking stocks reeling, with Deutsche Bank and Societe Generale dropping by over 6% on March 10.
About the Creator
We are a bloc of public CEOs, executives, and shareholders committed to putting an end to naked short-selling and other abusive trading practices.
Reader insights
Be the first to share your insights about this piece.
Add your insights