Reversing Forward
Jerrick's July 2019 reverse stock split was a crucial step in advancing the company's long term value.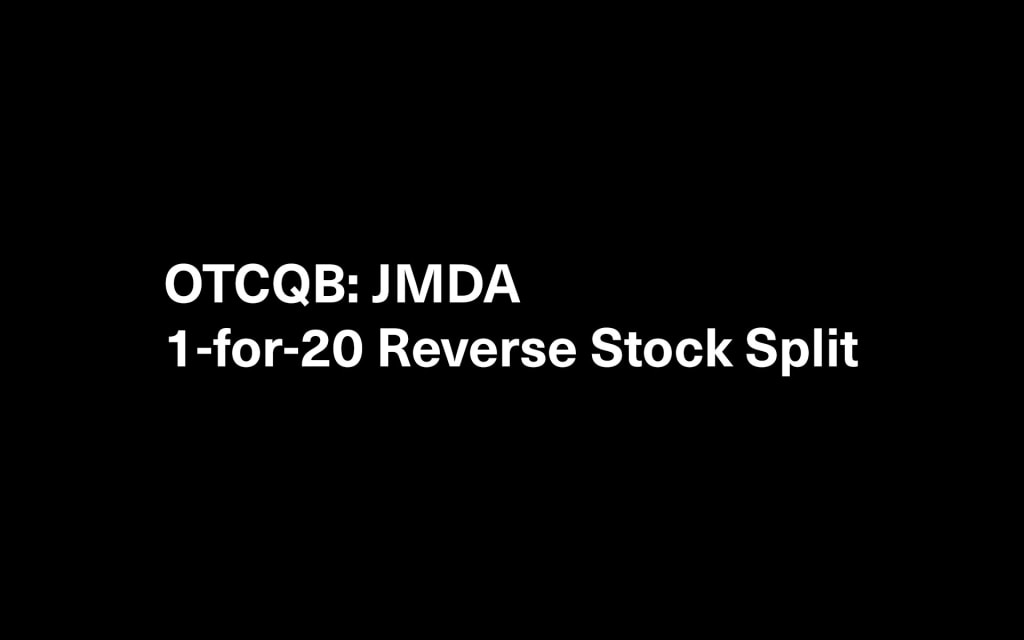 Reversing to move forward is part of Jerrick's journey from the OTCQB to the NASDAQ Capital Markets.
From inception, Jerrick's goal has been to build a billion dollar company. In fact, that goal drove our decision to go public in the first place. While Jerrick Media Holdings, Inc. became a publicly traded company in February 2016, my particular journey to that point can be traced as far back as 1990.
From Kidder Peabody to Bankers Trust and The Royal Bank of Canada, I spent my early career entrenched in cultures that valued core elements such as intellect, abstract thinking, and work ethic. Later, these three pillars would come to define Jerrick's culture, too. I was privileged to be mentored during this 11-year period by individuals who helped shape the fourth pillar: my moral compass.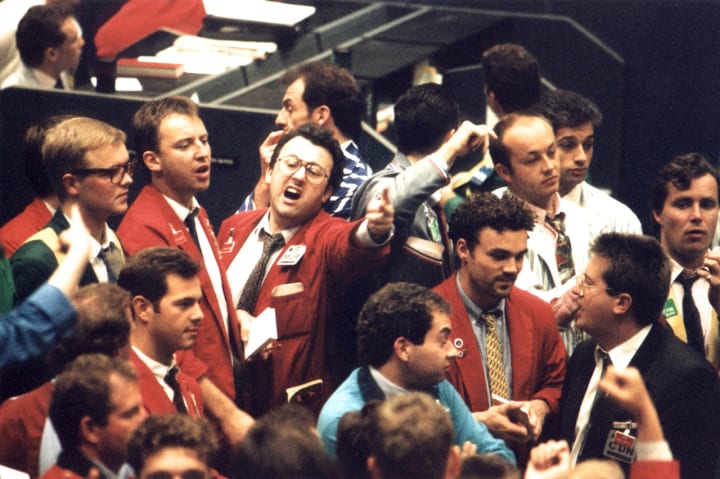 Post 9/11, the financial industry and so many others transitioned to a new world. My need to build new businesses, coupled with my aggressive search for alpha, often ran counter to the institutional world that had trained and nurtured me. Ten years later, after selling FinTech firm, Carlin Financial Group to The Royal Bank of Canada in 2008 and running prime brokerage along with other operations until 2011, I ended a two-decade career on Wall Street. The technology and trading platform we built during this period was ground breaking.
Having battle tested what I had learned from my institutional mentors and gaining entrepreneurial experience with ventures like Carlin, I was ready to start my own company from scratch. A team led by an ex-arbitrage trader from New York, who built and sold a few companies, can execute with the right data, technology, and a determined, unified team.
Moving Forward
In 2013, with clarity and direction, the newly-formed Jerrick team began working on a digital platform. Having previously built a successful technology platform at Carlin in the early 2000s—one that partnered with traders on Wall Street—I had the crucial frame of reference for the power of platforms and partnership; after years of development, Jerrick's flagship product would eventually manifest itself as Vocal, a platform similarly focused on partnership, this time with creators and influencers in the ever-expanding digital space.
And yet, while similar in essence to my first platform, Vocal stood out in an important way: The total addressable market of the digital space is infinitely greater than that of the financial markets where I began my career. Still, in order to leverage partnerships within Vocal, the company—and more specifically, me as an individual—needed to partner with the same influential people who I had worked with in the financial space.
And so, on February 22, 2016, nine months before Vocal launched, Jerrick became a public entity—OTCQB:JMDA—with 300 million authorized shares. Over the next three years, we set out raising capital through the public equity markets. We utilized a little under 200 million shares to finance the company and build the Vocal platform.
Then, on July 30, 2019, the company effected a reverse split of all of its authorized, issued, and outstanding shares.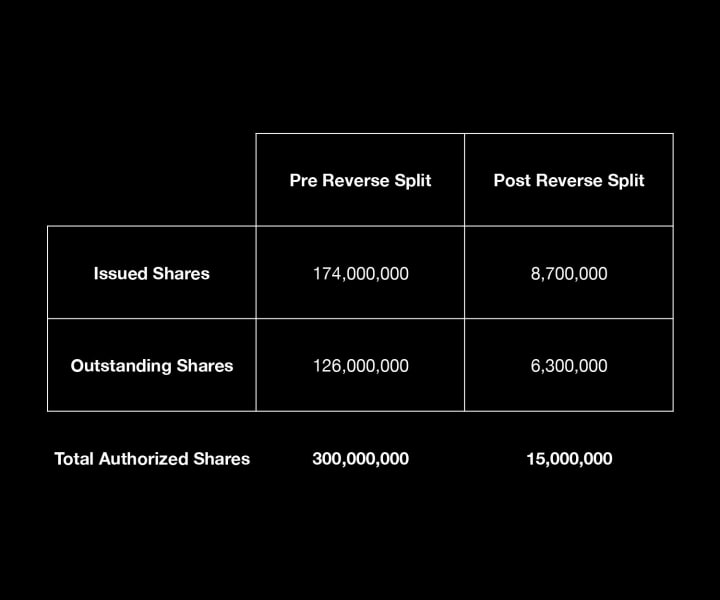 What is a Reverse Stock Split?
In its simplest definition, a reverse split is a corporate action whereby a publicly traded company consolidates the number of existing shares of common stock into fewer, proportionally more valuable, shares. As the number of shares outstanding is reduced, the earnings per share increases on a pro rata basis.
Firms split their stocks at varying ratios. In our case, Jerrick effected a 1-for-20 reverse split, which is to say that, for example, a shareholder who owned 1,000 shares pre-split would own 50 shares post-split.
In actuality, after Jerrick effected the reverse split, the company's 300 million authorized shares became 15 million, with 8.7 million issued and outstanding. This leaves us 6.3 million authorized shares for a potential uplisting to the NASDAQ Capital Markets. Simply put, one would multiply the value of the stock by the excess authorized shares to determine the potential capital that can be raised in the public entity post the reverse. For example, at a price of $3.00 with 6.3 million authorized shares, Jerrick might be able to access up to $18 million of capital. Net equity requirements for uplisting our stock to the NASDAQ Capital Markets are far below that upper limit. There are a number of other uplisting requirements, many of which are being fulfilled and should be complete by our targeted uplist date later this year.
The reverse split marked a critical moment for the company. It is part of a concerted effort that our vast network of shareholders and Vocal creators alike have watched unfold, and participated in, since Jerrick's start.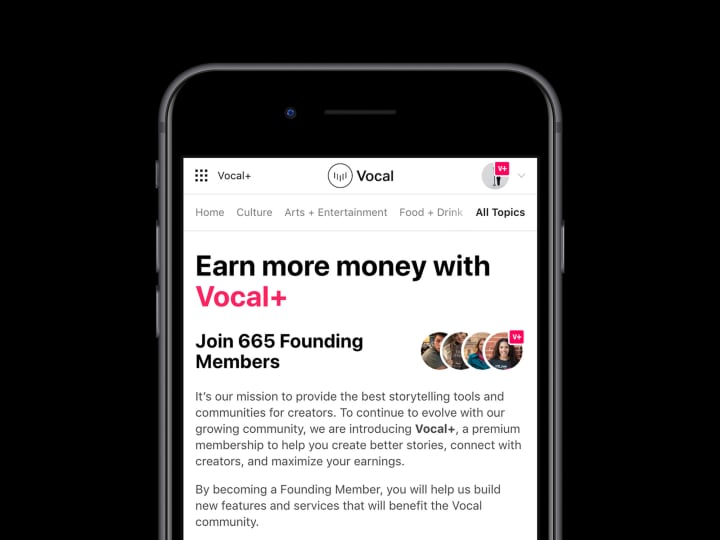 With the recent release of Vocal+, a subscription-based model, we have conclusively validated our revenue model. Simultaneously, our Vocal for Brands business continues to build its portfolio of clients, working directly with premium brands in the food, beauty, and wellness spaces.
We have announced the intended acquisition of e-commerce digital marketing agency Seller's Choice. The acquisition will strengthen the growing value of the Vocal for Brands platform. Seller's Choice's established reputation as a premier destination for e-commerce sellers will introduce new capabilities to Vocal's expanding network of creators and brands while amplifying its existing sales.
The last five years of teamwork, predicated on precise execution, culminated in a best-in-class executive team as well as product. The next year will be spent expanding our collective thought process, culture and technology resulting in exponential value for shareholders.
On behalf of the entire Jerrick team, I want to thank all of you for your continued support in helping us get here. We could not have reached this important moment without you. We look forward to future updates.
Reader insights
Be the first to share your insights about this piece.
Add your insights