Private Label Ayurvedic Products
Herbal Hills Offers Private Label Ayurvedic Products in India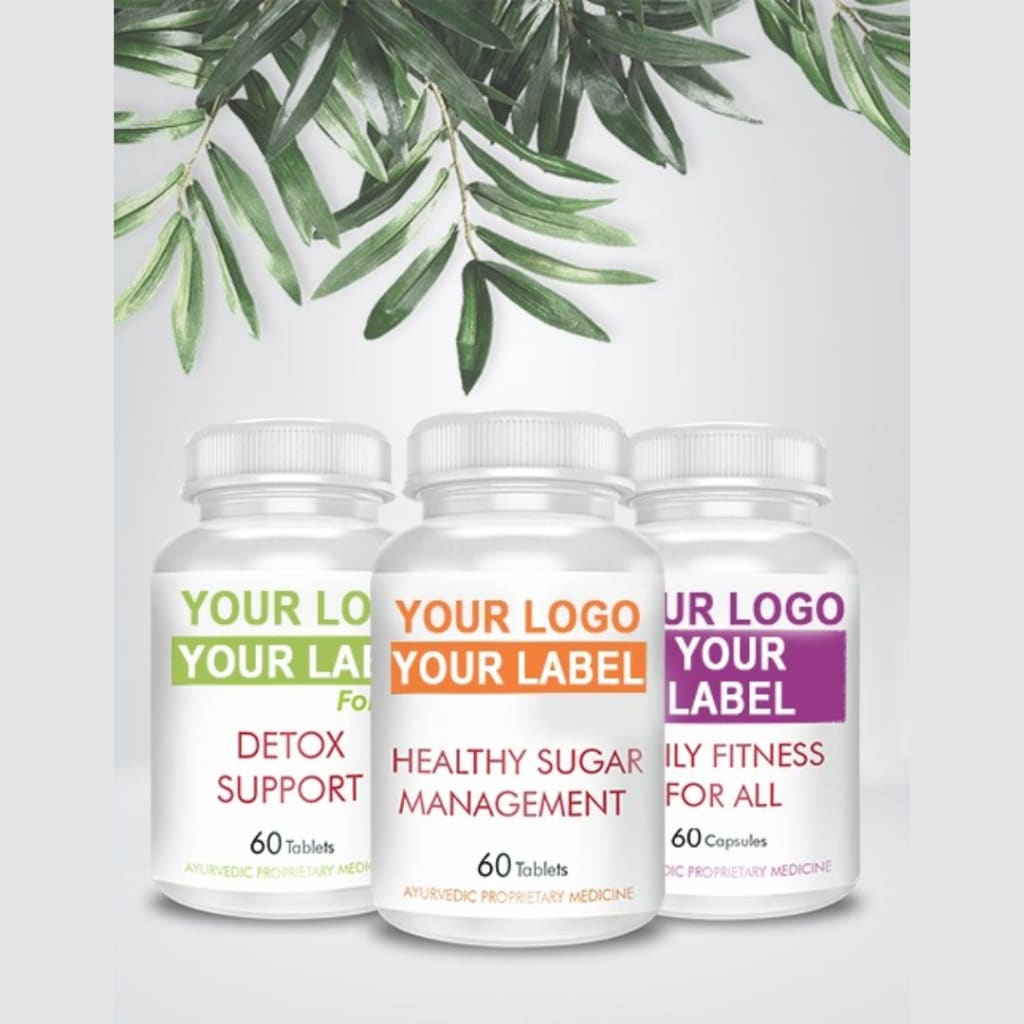 The demand for natural and herbal products has been steadily rising in recent years, as people become more conscious about their health and well-being. Ayurveda, the ancient Indian system of medicine, has gained significant popularity worldwide for its holistic approach to healing. Herbal Hills, a renowned Ayurvedic company in India, has emerged as a leading provider of Private Label Ayurvedic Products, catering to the growing demand for high-quality herbal supplements and wellness solutions. In this blog, we will explore the offerings and benefits of Herbal Hills' Private Label Ayurvedic Products in India.
Wide Range of Products:
Herbal Hills boasts an extensive range of Ayurvedic products, carefully formulated using traditional herbs and backed by modern scientific research. They offer private labeling services for various categories including herbal supplements, herbal powders, herbal juices, herbal capsules, herbal tablets, and more. From immunity boosters and digestive aids to skincare and hair care solutions, Herbal Hills covers a broad spectrum of wellness needs. With their private label services, businesses have the opportunity to customize and brand these products as their own, thereby building a unique identity in the market.
Quality Assurance:
When it comes to herbal products, quality is of paramount importance. Herbal Hills maintains a stringent quality control process to ensure that their private label products meet the highest industry standards. The company follows Good Manufacturing Practices (GMP) and has ISO, Halal, and GMP certifications, ensuring that each product undergoes thorough testing and inspection. Herbal Hills sources herbs from their own organic farms, ensuring the authenticity and purity of the ingredients used. This commitment to quality gives businesses the confidence to offer reliable and effective Ayurvedic products to their customers.
Customization and Branding:
Private label products provide businesses with the opportunity to customize and brand products according to their unique requirements. Herbal Hills understands this need and offers comprehensive private label services. Businesses can choose from a wide range of product formulations and packaging options, allowing them to create a distinctive brand identity. Whether it's customizing the product composition, selecting specific herbs, or designing the packaging, Herbal Hills collaborates closely with businesses to bring their vision to life.
Expertise and Support:
Herbal Hills brings decades of experience and expertise in the field of Ayurveda. Their team of qualified Ayurvedic doctors, scientists, and researchers work diligently to develop innovative formulations and ensure the highest quality standards. Businesses partnering with Herbal Hills gain access to this wealth of knowledge and support. The company provides guidance on product selection, formulation, labeling, and regulatory requirements. With their comprehensive support system, businesses can navigate the Ayurvedic market with ease and confidence.
Conclusion:
Herbal Hills stands as a reliable and reputable provider of Private Label Ayurvedic Products in India. By offering a wide range of customizable herbal solutions, maintaining stringent quality control measures, and providing expert guidance, they empower businesses to tap into the growing demand for natural and holistic wellness products. Through private labeling, businesses can establish their own brand identity while delivering trusted and effective Ayurvedic solutions to consumers. Herbal Hills serves as a trusted partner in the journey towards creating a healthier and more balanced society.
Herbal Hills has 400+private label herbal products & private label ayurvedic products in India. Get best deals at Ayurvedic company in India.
Reader insights
Be the first to share your insights about this piece.
Add your insights