Meta Trader 4 – A Review of the Meta Trader 4 Trading Platform
Meta Trader 4 is a trading platform that used for foreign exchange speculative traders.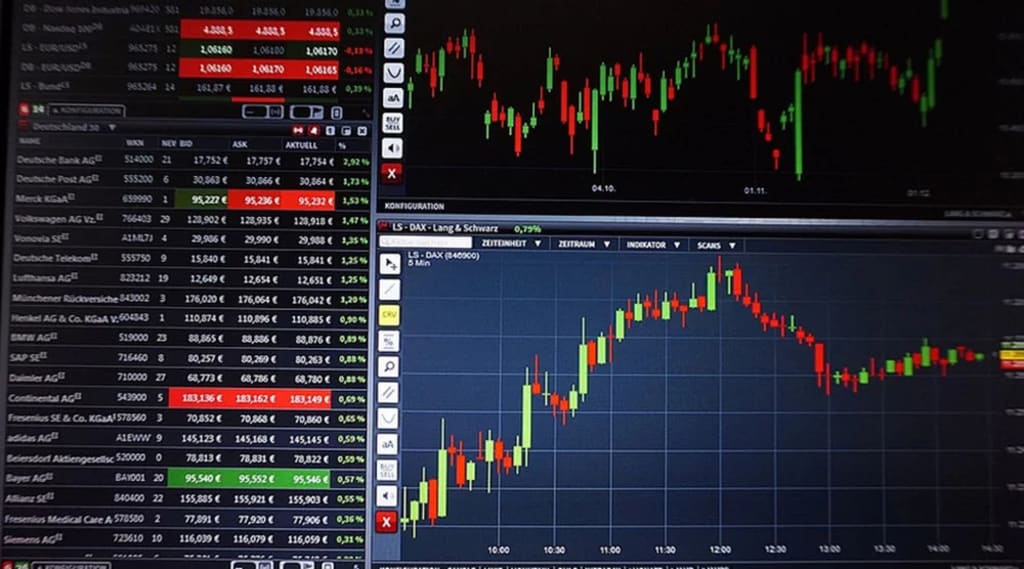 If you're looking for a trading platform for your mobile devices, you can check out Meta Trader 4. This software can be programmed to automatically trade on your behalf. This makes it a great option for those who have busy schedules and want to take their investments with them wherever they go. It also has a charting application so you can see your investment at a glance. This is a great feature that you don't often get to see in other trading platforms.
Programming language
The MetaTrader 4 trading platform provides traders with the ability to develop automated strategies. You can automate trades, set up stop loss levels, send notifications, and calculate position size. Using a coding language such as MQL4, you can do all of these without any human intervention.
The MQL4 programming language is designed for the forex market and is very versatile. It is easy to learn, even for novice programmers. It is compatible with many different platforms and brokers.
The MQL4 is a very specialized and powerful programming language for the MetaTrader 4 trading platform. It has a plethora of features, and offers advanced tools and services for both beginners and professionals.
The MQL4 IDE is a software tool that enables users to easily write and test new MQL4 programs. This tool also has an advanced strategy tester to help ensure that your programs function effectively.
The MQL4 is based on C++ concepts. In addition to that, it has many features for implementing automatic trading strategies. You can write Expert Advisors and automated trading systems to help automate your Forex trades. You can also build a number of custom indicators. These are similar to the built-in indicators, but can be programmed to execute any analytical algorithm.
Charting application
A Meta trader 4 charting application provides a variety of analytical tools and options. There are 30 built-in technical indicators that can be used to analyze trends and help determine entry and exit points. The program allows users to configure chart styles and automate the appearance of the charts. It also allows users to upload profiles.
trade with mt4 platform that can be easily configured to meet your specific needs. It supports MQL4 language and offers a number of options that you can use to optimize your trading experience.
Aside from the standard features of any charting application, MT4 features some of the best and most popular technical indicators available today. In addition, the app features three different types of charts: daily, weekly, and monthly time frames. This feature allows traders to determine when the best time is to buy and when it is best to sell.
Automated trading feature
Automated trading has become a popular way of participating in the financial markets. It eliminates the need to make trades manually and minimizes investment mistakes made by emotions. It also gives the investor a consistent buy and sell-experience. However, before deciding on a trading platform, there are several factors to consider.
MetaTrader 4 is an online trading platform that provides a range of tools. These tools are used to carry out technical analysis. These include charts, technical indicators, and Expert Advisors. They also offer to backtest.
Automated trading software is a program that executes pre-set rules. For example, an investor can set price criteria and buy securities automatically. These rules can be modified based on a trader's trading experience.
The MetaTrader 4 platform is the most widely used automated trading platform. It is available in both desktop and mobile versions. It is supported by hundreds of online brokers. It is free to download and use. It is primarily used for forex trading. It is also compatible with other markets.
Mobile platform
MT4 is a full-featured trading platform that runs on various devices. It is an advanced, professional-grade trading software, which allows you to conduct effective analyses and trades. You can place new orders, copy trades of successful traders and automate your own strategies.
MT4 provides a number of advantages that makes it the preferred choice of both retail and professional investors. It features a user-friendly interface and a wide variety of charting tools. You can customize your charts with the help of MetaEditor and MetaTrader templates. You can also use its coding language for automated trades.
The MetaTrader 4 mobile app is available for Android and iOS users. It supports a large number of technical indicators and allows you to analyze the price action of financial instruments. You can access the market from anywhere in the world.
MT4 offers nine timeframes for analysis and includes a number of tools that allow you to make an informed decision. You can set up a trading strategy, and get alerts when it's time to execute a trade. You can also track and review the history of your previous trades.
Originally Published on Techcrams
Source: https://techcrams.com/meta-trader-4-a-review-of-the-meta-trader-4-trading-platform/
Reader insights
Be the first to share your insights about this piece.
Add your insights