Shares of some Adani group companies plummeted 10-15% in early trade on Friday, extending Wednesday's losses, after Hindenburg Research said it stood by the findings of its report which, among other things, claimed that the group's stocks were "manipulated" over the years by offshore funds whose antecedents remain.
The reason for the loss of Adani share as below:
Hindenburg Research's report
The Hindenburg Research is an investment research firm that conducts investigations on publicly-traded companies. They have recently released a report on Adani Group.
The report accuses the group of engaging in insider trading and of making false statements in regulatory filings. The report claims that the company has inflated its revenue figures and has not disclosed its true financial performance.
It also claims that Adani's management team has sold shares in the company at inflated prices before the release of negative information. The Hindenburg Research also accuses Adani of insider trading as the management was aware of the negative information and still sold the shares.
It's important to note that these are accusations and have not been proven true. Adani has denied all the accusations and said that the report is a deliberate attempt to malign the company's reputation. As always, it is important to conduct your own research and due diligence before making any investment decisions.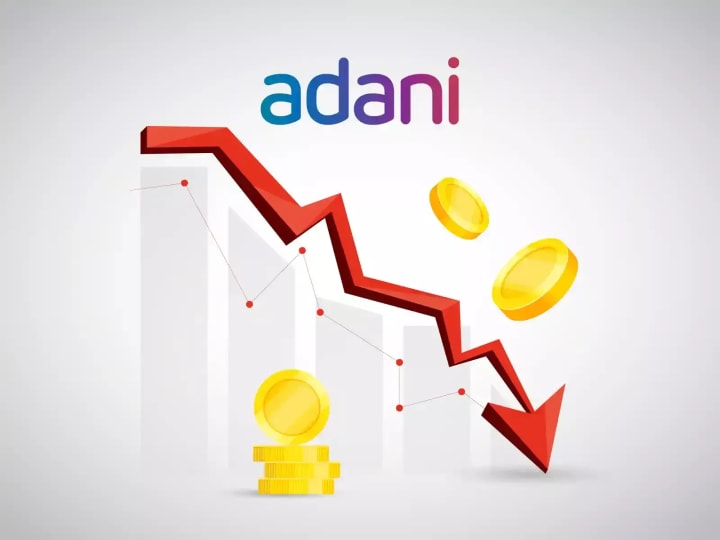 Loss Of Shares
Adani group wiped out Rs 2.37 lakh crore from the group market capitalization in a span of just two days.
Adani Total Gas, the most valued group stock, saw its m-cap falling by Rs 76,000 crore in two days
Adani Transmission saw its m-cap plunging by Rs 63,700 crore. These two Adani group stocks were heavily battered in Friday's trade, tanking up to 15 per cent.
In total, m-cap of 10 Adani group stocks have fallen 12 per cent to Rs 16.83 lakh crore from Rs 19.20 lakh crore as on January 24.
Shares of Adani Transmission were trading 13.41 per cent lower at Rs 2,175. Adani Total Gas was down 14.88 per cent at Rs 3,118.60. Flagship Adani Enterprises, whose Rs 20,000 crore follow on public offer kicked off today, fell 2.38 per cent to Rs 3,309.15.
Adani Wilmar hit its 5 per cent lower circuit limit at Rs 517.30. Adani Ports declined 3.21 per cent to Rs 690.05. Adani Green was down 9.55 per cent at Rs 1,678.30. Adani group's cement stocks ACC and Ambuja Cements fell 5-5.5 per cent each. NDTV hit a 5 per cent lower circuit at Rs 256.35.
Response of Adani Group
Adani group has slammed the findings as "malicious" and unresearched and has said it is exploring punitive action against the US-based research company. Flagship Adani Enterprises' FPO anchor portion was fully subscribed on Wednesday after the report became public.
Some Other Common reason for fall as follows:
Economic downturn: If the overall economy is performing poorly, this can negatively impact the performance of Adani's shares.
Political instability: If there is political instability in the country or region where Adani operates, this can also negatively impact the company's shares.
Regulatory changes: Changes in laws or regulations that negatively impact Adani's business operations could also cause a decline in the company's share price.
Competition: If Adani faces increased competition from other companies in the same industry, this can also negatively impact the company's shares.
Environmental and Social concerns : Adani group has been facing social and environmental concerns over its new coal mine project in Australia. This might have also led to the decline in shares price
Anyhow, Do your own analysis and make a research on it and buy the stocks
Reader insights
Be the first to share your insights about this piece.
Add your insights