Is This Penny Stock Set To Rocket Higher?
From $0.01, To $1.70, And Back To $1.00. What Is TSNP's Next Move?
In a market where about any stock has at least doubled your investment over the past year, it's easy to get euphoria. There are so-called "experts" popping up every day. Some are legit, while the majority will fade away after a market crash or correction.
After 1,000% return in my Robinhood portfolio alone in 2020, even I fall victim to the euphoria of investing. After all, I didn't have a losing play last year, and the vast majority of my investments well over doubled in share price. However, I did learn some valuable lessons before I found such success. In 2017, I had no clue how much there was to learn about the markets and 2 out of my 3 investments ended up going bankrupt.
Though I still consider myself a speculative investor, I've learned the hard way that there is so much more to investing. Through the lessons I've learned, I've developed a very strict list of criteria I look for before I make any investment. After all, failure is the best teacher. A video walkthrough of the baseline items I look for can be seen here. I've also started a few portfolios outside of my speculative Robinhood portfolio as a way to manage risk. Of these, both my dividend portfolio with M1 Finance and my Roth IRA with TD Ameritrade are filled with safe investments.
Now to the punchline.. TSNP Stock is a VERY speculative investment, and ever since I made my first video on the company I've stated that I only have "gamble money" in this stock. That is money I'm willing to lose, and wouldn't be upset at if the money disappeared tomorrow. I will never suggest putting more than what you're comfortable losing into a stock like TSNP. This also means I'm not looking to sell my shares and take profits anytime soon. This "gamble money" is ride or die, nothing in between.

That being said, the risk of investing in TSNP stock, or HUMBL, is dropping significantly. When I first bought shares at $0.18 I was investing in high risk speculation about a concept, but that is quickly turning into low risk speculation about a product. By visiting HUMBL's website, it's easy to see that the management team has executed on its timeline of releasing products. Of those products, investors are most excited about HUMBL Financial, formerly known as Block 30 Labs. HUMBL Financial provides ETF-styled blockchain investments called ETXs.
For $5 /month, HUMBL's patented, proprietary technology (AI bots) will actively manage your cryptocurrency portfolio. The management team has expressed great confidence that the customer will recoup the $5 fee many times over throughout the month. Unlike stocks, cryptocurrencies are traded 24 hours per day, 7 days per week, and 365 days out of the year. With how volatile cryptocurrencies are, they can shoot up drastically in price, or crash down in price while you're asleep or not paying attention. HUMBL's AI bots capitalize on this movement by constantly rebalancing your portfolio. The bots sell a portion of the cryptocurrency when it shoots up, and buys a portion of the same or different cryptocurrency at a cheaper price. Without rebalancing, many cryptocurrency investors miss out on potential monetary gain. As shown in my video, there have been several users that have made significant return on their cryptocurrency investment since entrusting HUMBL to actively manage their holdings.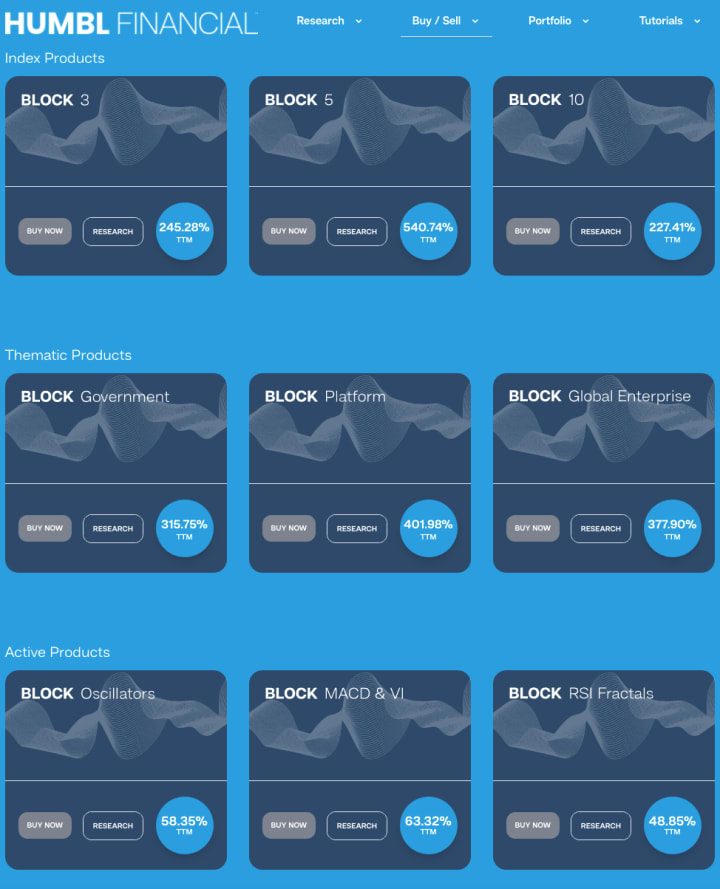 Moving Forward
The management team is off to a strong start in regards to releasing products and services according to their timeline, but we need to see the management team continue to execute. In Q2 of 2021 we will see HUMBL's first audited financial statements. This will be a big tell for investors trying to make it big with HUMBL. Is the HUMBL pay app being used? Are the ETXs gaining traction? Lots of important questions will be answered.
Further, we will have the ticker symbol change from 'TSNP' to 'HMBL' happen sometime in the first half of this year, likely by the end of the current quarter. I personally believe HUMBL's management team is likely holding back some press releases for when the ticker symbol change takes place. Why wouldn't they?
Although the risk of this investment seems to be dropping over time, this still remains a highly speculative play. Although I can't give financial advice, I wouldn't put more money into TSNP than you're willing to lose. I own 3,000 shares, of which I'm not looking to sell until we hit $200 /share, or $0 /share.
*I have never been offered, and never will accept compensation from a company for spotlighting their business and stock. These are my own thoughts, opinions, and ideas. This article should not be interpreted as financial advice.
Reader insights
Be the first to share your insights about this piece.
Add your insights