GetStake: Your go-to platform for real estate investment in Dubai
GetStake: Your One-Stop Solution for Investing in Real Estate in Dubai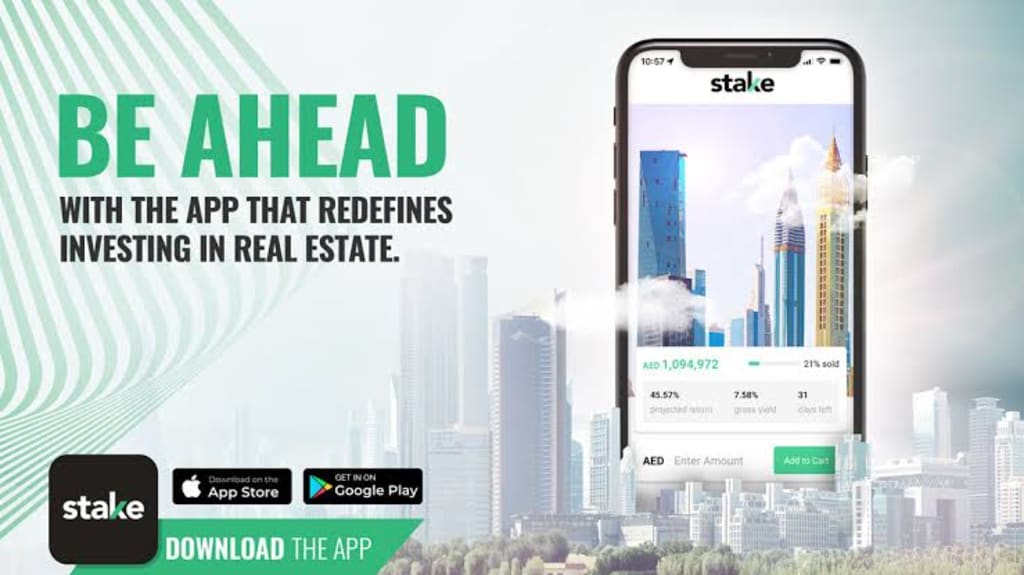 Photo by GetStake
GetStake is a real estate investment platform based in Dubai that aims to provide investors with access to a diverse range of real estate investment opportunities in the city. The platform allows investors to easily invest in properties in Dubai, including residential and commercial properties, through a simple and transparent process.
GetStake works by offering a range of investment opportunities to investors, including the option to invest in individual properties or portfolios of properties. Investors can browse available investment opportunities on the platform and choose the ones that align with their investment goals and risk tolerance.
Once an investor has selected an investment opportunity, they can complete the investment process through the GetStake platform, which includes the ability to review and sign all necessary documents electronically. GetStake also provides ongoing support and management of the investment, including property maintenance, tenant management, and financial reporting.
One of the key benefits of using GetStake to invest in real estate in Dubai is the convenience and simplicity of the platform. Investors can easily review and compare different investment opportunities, and the platform handles all of the administrative and management tasks associated with owning a property.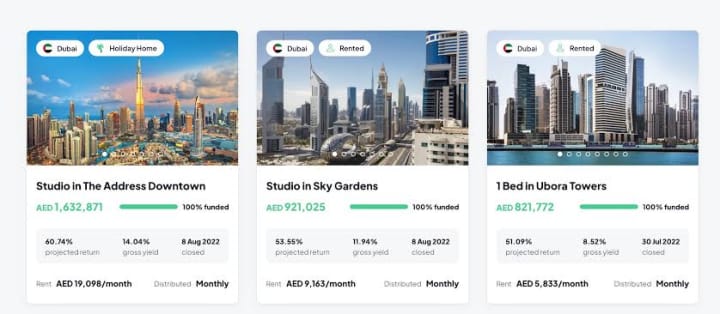 Another benefit is the potential for strong returns on investment. Dubai has a thriving real estate market, with demand for both residential and commercial properties remaining strong. This can provide investors with the opportunity to achieve strong returns on their investments over the long term.
Overall, GetStake is a valuable resource for investors looking to tap into the potential of the real estate market in Dubai. Its convenient platform and range of investment opportunities make it easy for investors to get started and potentially achieve strong returns on their investments.
To open an account on GetStake, follow these steps:
Visit the GetStake website and click on the "Sign Up" button in the top right corner of the homepage.
Fill in the required information, including your name, email address, and phone number.
Create a password for your account. Make sure to choose a strong password that is difficult for others to guess.
Review and accept the terms and conditions of the platform.
Click on the "Sign Up" button to complete the process.
Once you have completed these steps, you will have created a GetStake account. From there, you can browse available investment opportunities and start the process of investing in real estate in Dubai.
It's worth noting that GetStake may have additional requirements for opening an account, such as verifying your identity and financial information. The exact process may vary depending on the specific requirements of the platform.
GetStake is regulated by the Dubai Financial Services Authority (DFSA). The DFSA is the regulatory body responsible for overseeing financial services and markets in the Dubai International Financial Centre (DIFC), a financial free zone in the United Arab Emirates.
It is important for investors to carefully consider the regulatory environment in which a financial company operates, as this can impact the level of protection and oversight available to investors. If you are considering investing with GetStake, I recommend taking the time to research the company's regulatory status and any relevant protections that may be in place for investors.
It is always a good idea for investors to carefully research and evaluate the risks and potential returns of any investment opportunity before making a decision. This can help you make informed investment decisions that are aligned with your financial goals and risk tolerance.
By using my referral link, you'll receive 250 AED as a bonus when you sign up and start investing. Don't miss out on this opportunity to potentially earn strong returns on your investment https://getstake.com/signup?ref=ZOHAIB20
Inform readers that the information provided on this website is for informational purposes only and should not be considered as financial or investment advice.
About the Creator
In my writing, I aim to explore the complexities of the human experience and shed light on the issues that matter most to me and my community.
Author @ Seek Article Visit Us
Reader insights
Be the first to share your insights about this piece.
Add your insights