Financially Unstable
My financial successes and downfalls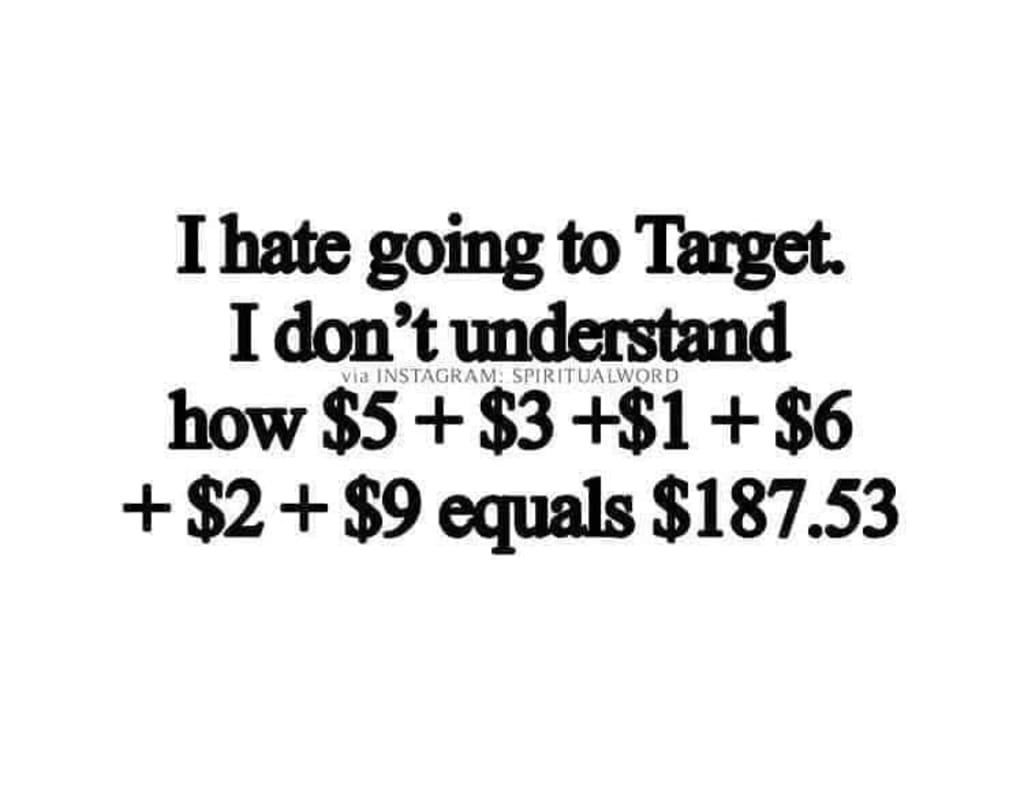 Like most people, I am not exactly financially stable. I am, but I'm living paycheck to paycheck, while putting a little bit in savings. I'm proud of this though. I've come a long way.
See, I destroyed my credit when I was younger. I'm still waiting for a couple of discrepancies to get knocked off my credit report. Luckily, I had help and managed to get myself out of major debt, but I was still in debt and had to figure out my "shit," so to speak.
I started documenting everything. It was unorganized and horrible at first, and also, it was super random. I finally realized I needed some organization and a way to keep it all in one place, so I made a quick trip to Target. I found a notebook with a calendar in the front part of it. I found a decent way to set it up. I set aside half an hour each Saturday morning to update my finance journal. Here's how I set it up:
Checking Accounts
Savings Accounts
Credit Cards Owed
Loans Owed
Repeating Charges and Dates (Netflix, Amazon Prime, etc.)
Total Amount of "Cash" (Checking and Savings)
Total Amount of Debt (Loans, Credit Cards, Delinquent Accounts)
Monthly Amount Paid Toward Debt and Repeating Charges
Loans Not Being Paid Yet
Credit Score

Notes about accounts: accounts you closed, accounts just opened, payments that haven't posted yet, etc.
Every new month make a set of goals at the end of the list
I do this every single Saturday morning, even if nothing has changed on certain accounts. It's kind of a religious thing. Every once in a while, it's hard. It's hard to force myself to sit down and look at those accounts. It's hard to look at when I'm falling behind or when I've missed a payment. However, since starting my financial journal, I've only missed two payments, and not for lack of knowing their existence.
It's hard to watch yourself fall behind, but it's a lot easier to get back in the race when you know exactly where you stand. I'm doing better, a lot better, than where I was when I thought I was invincible. Mostly because on a weekly basis, I'm reminded of where I am and where I need to be. Writing it down physically helps people remember better. It was proven. Remembering dates and payments is necessary to learn how to save. I have paid off three major debts, and even though I'm still in school, I've made a dent in my student loans. Not to say that I'm in a great place and want to stay here, but I damn well don't want to fall behind again. I'm sure I will fall in certain aspects as I work my way up.
I have brought my credit score up over 100 points since I started doing my financial journal. Some people are very concerned about how often they check their credit score. I don't do the hard check except for once a year when I request a copy from each of the three credit bureaus. I have a bank account with Capital One and they offer a free Credit Wise score. It does not affect your credit score no matter how much you check it like this. A lot of banks offer that service, and it's a good one to take advantage of.
I am not claiming to be a genius when it comes to financial help. However, I do know that the salary for people between the ages of 25 and 34 has decreased by 20 percent since the baby boomers. We as millennials aren't doing great financially. It's not all our own fault, but some of the blame does come to us. So what can we do? Watch ourselves. Keep an eye on our finances, even if it hurts. Being financially aware of where you are really can prevent you from spending money willy-nilly. It can prevent you from missing a payment. It can give you the push you need. And it can make you look toward the future.
I'm a millennial. I fucked up my credit score and my financial stability early on. I had all the tools and help to be much farther than I am now, but I was young and dumb, and I blew it. But I'm rebuilding by myself now. To be honest, I like to think I'm doing well. I'm definitely doing better, and it feels good to be at a much more responsible level, but I never would've gotten as far as I am without my Saturday morning ritual.
personal finance

Michelle Schultz
I'm mostly an editorial writer. I love to share my opinions and experiences. I don't hold back and I swear so if you take offense easily, my articles probably aren't for you. I'm a single mom just trying to stay sane.
@loreleismom
See all posts by Michelle Schultz →