Eight Stock Review
A review of NIO, DKNG, PLUG, NOK, PLTR, AAPL, TSLA, and AMZN at this point in time.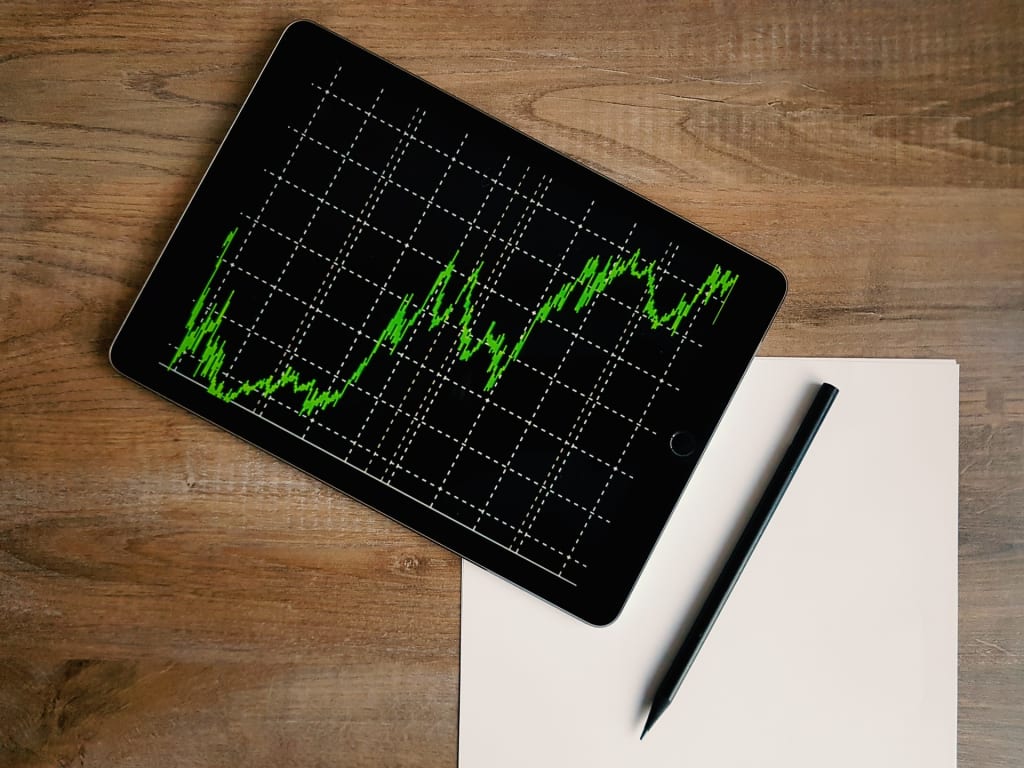 Credit- Pexels
NIO (NIO)
One recent rising start in the electric car industry is NIO. The company is based in Shanghai, China and went public on September 12, 2018 with an introduction price of only $6. The stock remained below the IPO price until the company announced that it has been making great strides in research in development, while also beating revenue expectations. NIO's revenue increased 145% to $628 million, as it delivered a little more than 12,000 cars in total in Q3. With this growth, NIO is getting closer to becoming rivals with Tesla.
With these announcements, the stock reached an all-time high of $54 in late November of 2020. NIO is currently trading at about $43 with a market cap of $58 billion. Recently, it has been declining in recent days due to stalled stimulus plans and threats of a Chinese stock delisting. Overall, NIO is well positioned to become a significant manufacture and innovator within the electric vehicle market in the years to come. They have proven themselves, although their manufacturing capabilities are not up to par with other rivals such as Tesla. Despite this, they will be able to deliver significantly more cars in the years to come.
DraftKings (DKNG)
The ruler of online sports being is without a doubt, DraftKings, with more than 10 million user accounts and almost 600,000 active users. The company went public on April 24, 2020 at an introduction price of $10 per share, offering 32 million shares in total. The stock has done remarkably since the IPO, rising to $49.25 by early December of 2020 and shows no signs of slowing down.
The stock rose almost 50% in November alone. This could be due to news of three states- South Dakota, Maryland, and Louisiana- approving bills that legalized sports betting. This allowed DraftKings to expand into those markets. Another probable reason for the DraftKings stock increase is their expansion into Canada. Recently, Canada also introduced a legislative bill that would decriminalize sports betting on an individual game, allowing DraftKings to also operate in the Canadian market.
However, the main reason the stock was significantly boosted in Q3 was from the announcement of a merger between DraftKings with Diamond Eagle Acquisition Corp., a blank check company. We will likely see DraftKings stock increase significantly in the coming years as more states follow suit and legalize sports betting. This will allow the company to not only expand into those new, untapped markets, but also into new forms of sports.
Plug Power (PLUG)
Founded in 1997, Plug Power is in the business of developing hydrogen fuel cell systems. The company is seeking to revolutionize the batteries found in cars and other battery depended equipment. Plug Power originally issued its IPO on July 20, 2001 at a share price of $12 and issued 4,000,000 shares in total. The current stock price is currently at just under $25 and has been significantly increasing in 2020, up from just $3 in early 2020. The stock saw an all-time high price of almost $1,200 during the dot com boom of the late 90's, early 2000's and has been on the decline since the dot com bubble, until recently.
Plug Power has raised $1 billion for US green hydrogen infrastructure, allowing them to build America's first hydrogen production facilities that would supply fuel cell powered cars. The company also announced a partnership with Universal Hydrogen on hydrogen propulsion systems for regional aircraft.
On December 2020, Plug Power announced a new joint venture with French transportation engineering company, Gaussin. Together, the companies will develop transportation vehicles that will use Plug Power's ProGen engine. With the rise of hydrogen power and Plug Power partnerships and joint ventures, the company is rapidly expanding into new markets and will see extraordinary growth by 2025
Nokia (NOK)
Nokia was once the world's go-to phone company. They produced some of the earliest mobile phones in the world, claiming a significant market share until competitors started to enter the market. It is no secret that Nokia has been on the decline for years. Nokia has not produced a viable, mainstream telephone in years; however, they have lately been partnering with telecommunications companies to install 5G networks.
Their latest joint venture is with Togocom, a telecommunications company based in Togo, to deploy a 5G network in West Africa. This will be the first 5G system in Africa. The company's stock has been somewhat stagnant for years, with the price staying around $4 for years.
Other joint ventures include Intel and Marvel; their chips are to be used in NOKIA 5G systems around the world. Nokia has shifted their focus more towards 5G instead of manufacturing and developing new mobile phones. Despite previously being one of the top companies in the mobile phone sector, Nokia is now more involved in 5G and its implementations. It would not be the wisest decision to invest in Nokia due a stagnant stock, lack of innovation and limited future growth.
Palantir Technologies Inc. (PLTR)
Palantir Technologies Inc. was founded in 2003. The company specializes in software and data analytics. Palantir's IPO was on September 30, 2020 and started at a share price of just $10. Currently, the stock is trading at just below $24 in early December. The stock saw limited growth in the first month after the IPO but increased drastically after that, increasing about 250% in just two months. The significant growth is attributed to contracts with the National Health Service (NHS) in the UK, earnings that beat expectations, and future potential of big data analytics.
It was only recently that Palantir Technologies issued its IPO. Despite this, PLTR has done extremely well. Currently, the stock shows great potential. As data analytics and marketing analytics continues to grow year after year, Palantir Technologies will be perfectly positioned in the market as a leader in all forms of data, information, and analytics.
Apple (AAPL)
Apple is the company with the highest market capitalization at over $2 trillion and increasing. The stock is currently trading at about $123 per share and shows no signs of slowing down. AAPL has been on the rise since 2010, with the stock experiencing significant growth in the past 5 years. In 2015, it was trading at a mere $24. The current price includes a stock split of 4 to 1, which happened on 8/31/2020, bringing the total common shares to 17.1 billion. The share price was about $500 before the stock split and became about $125 after.
Despite only controlling a fraction of the computer and telephone markets, Apple has been gaining ground on those fronts in terms of market share while also expanding into new areas such as tech-based wearables in the past few years. On November 19, 2020, Apple announced the release of their new M1 chip. The M1 chip is designed to be faster and more efficient than its predecessor, while also reducing their reliance on Intel's chips.
The move to replace Intel's chips with the M1 chip had significant ramifications for Apple. They were able to increase their profit margins by acquiring computer processors for less - and with more competitive and innovative product lines, from the iPhone to the MacBook.
Tesla (TSLA)
Without a doubt, Tesla is the company that made 100% electric vehicle's mainstream. Tesla has made great strides in terms of technology, innovation and development of all things related to electric vehicles, from batteries to motors. The IPO was issued on June 29, 2010 at a share price of just $17 per share, raising $226.1 million in total.
Currently, Tesla's stock is trading at about $640, a significant gain from when 2020 started when the stock was trading at about $88. The current price also factors in a 5 to 1 stock split that occurred on 8/31/2020. Tesla's stock will likely continue to increase in price as Tesla's electric vehicle line up grows, charger network around the world expands, and vehicles become cheaper while also increasing battery range and technology.
Amazon (AMZN)
The king of e-commerce title goes to Amazon. The company has had great success over the years, despite having a limited growth outlook in the internet's infancy. The company's IPO was issued on May 15, 1997 with a share price of $18. The stock is currently trading at about $3,150.
Unlike other companies, who have had turbulent stock prices throughout the decades, Amazon's stock has been on the rise since its inception in 1997. AMZN has seen tremendous increases since 2015 when the stock was trading at about $350. The stock has had 3 stock splits, which all happened in the late 90's and have not had any since.
Amazon's philosophy is to keep investing profits into the company, a tactic they have perfected over the years. Amazon has acquired companies like Zoox, INLT, IGDB, Bebo, Canvas Technology, Eero, and TSO logic - just in the past year! This does not include other services they have started such as Amazon Web services and Cloud computing. Amazon will continue with its philosophy of investing and will likely continue to reap the benefits of that philosophy. In return, we will likely continue to see the rise of its stock in the coming decades.