[Crypto 101] Token Vs. Coin. What Are The Differences?
People use it interchangeably, but are they the same?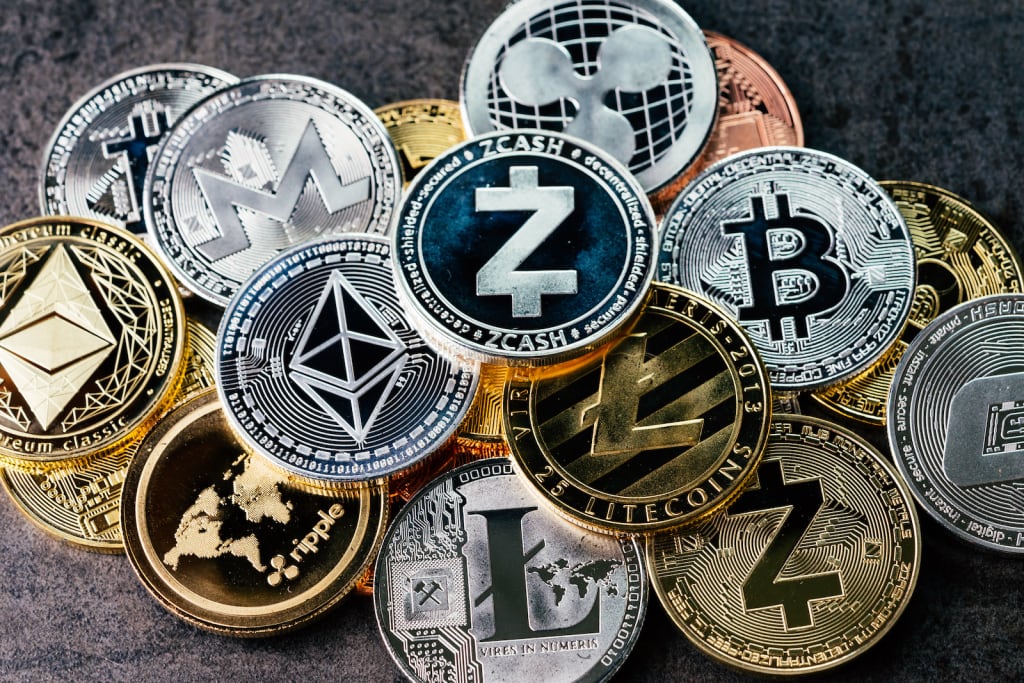 Cryptocurrency consists of coins and tokens
Often times, we hear the terms "Coin" or "Token" and most people use it interchangeably to refer to digital assets. However, both terms are actually not the same and do not specifically refer to the same thing.
Bitcoin is the first cryptocurrency created, so the term "Coin" was used to describe it as it was primarily used for payment and value storage.
With the emergence of altcoins such as Ethereum, Vitalik Buterin and others created the first cryptocurrency with "smart-contract" capability. As a result, the term "Token" was born. Tokens are often used not only for payment and value storage but also for other purposes such as building dApps on the blockchain. Some people even expect that tokens may not have any "value" in the future and may only be act as a "pass" or token, which is why they are referred in such a way.
. . .
Let's look more in-depth at the formal definition of "Coin" and different types of "Tokens" according to CoinMarketCap:
Coin
Cryptocurrencies that operate on their own blockchains and are independent of any other coins. Examples: Bitcoin, Ethereum, Binance Coin (BNB), XRP, etc.
There are some features that they have in common:
Storing value
Exchanging for other currencies
Paying for goods and services
Transferring to others
Token
Cryptocurrencies that are used as a specific asset or represent a particular use on the blockchain. Due to the fact that they are built on top of an existing blockchain, smart contracts are programmed in them to serve their purposes on the blockchain.
Most of the tokens are distinguishable from coins because they are:
Used within a blockchain project or dApp.
Created and distributed by the project team.
Works similarly to coupons or vouchers, which allows users to engage on activities on and off the blockchain such as voting rights, trade, and even as a digital product.
Altcoins
Any other cryptocurrency that is NOT Bitcoin, which includes Ethereum, Tether, BNB, Solana, USDC and many more.
There are different types of tokens available in the market right now:
Utility token:

Blockchain-based tokens that provide access to platform service or utility where the token is built on. Examples: Basic Attention Token (BAT), Polygon (MATIC), Uniswap (UNI).
Security token:

Basically considered as a digital form of traditional securities. Examples: stocks, bonds, ETFs, options and futures after they are tokenized.

Payment token:

Used for paying for goods and services on and off their native platforms. Almost every crypto falls in this category.

Non-fungible token:

Cryptocurrencies that has limited issuance which resulted each has their own unique identities. These tokens are used as digital proof-of-ownership of underlying assets. Example: Bored Ape Yacht Club, CryptoPunks, Pudgy Penguins, and many more.
Conclusion
Why is this important for traders and investors to know the difference? It is because by understanding the differences, users are able to find out instantly if the cryptocurrency is native or it is built on another blockchain, which generally requires its native coin to be a medium of transaction to pay for gas fees.
It also leads us to a more serious issue on how regulators are planning to regulate cryptocurrencies according to their features and functionalities. As mentioned previously, security tokens are all subject to the regulation by the U.S. Securities and Exchange Commission (SEC), while utility tokens may not be subject to regulation under The Securities Act because the SEC commissioners stated that these coins and tokens do not fall under the category of securities.
Nevertheless, things may change in the future because this industry is developing rapidly and as we know, crypto brings liberty to the masses and governments around the world hate the idea.
. . .
Do you know why the price of Bitcoin surges even though the banks are collapsing? Read this article to find out!
Want to learn more about crypto related news and info? Check out our Youtube, Instagram, and Twitter pages!
I'm sure you have a lot of questions about my work and how I do it. Well, let me tell you a secret: it's all thanks to coffee. Coffee is the magic ingredient that makes everything possible.

And guess what? You can be part of that magic by buying me a coffee HERE, it definitely means the world to me! 😊😊😊
Reference:
https://coinmarketcap.com/alexandria/glossary/
https://www.softwaretestinghelp.com/types-of-cryptocurrency/
https://crypto.com/university/crypto-tokens-vs-coins-difference
https://www.bitstamp.net/learn/crypto-101/crypto-coins-vs-tokens/
About the Creator
Crypto | Finance | Investing
I'm a crypto enthusiasts who loves blockchain technology because I believe that the future of finance will become more decentralized. Follow me and share your opinions so that we can discuss and grow more.
Reader insights
Be the first to share your insights about this piece.
Add your insights