Best Alternative Investing Services
From the site that lets you buy priceless art to beloved alternative lenders, these are the best alternative investing services on the market right now.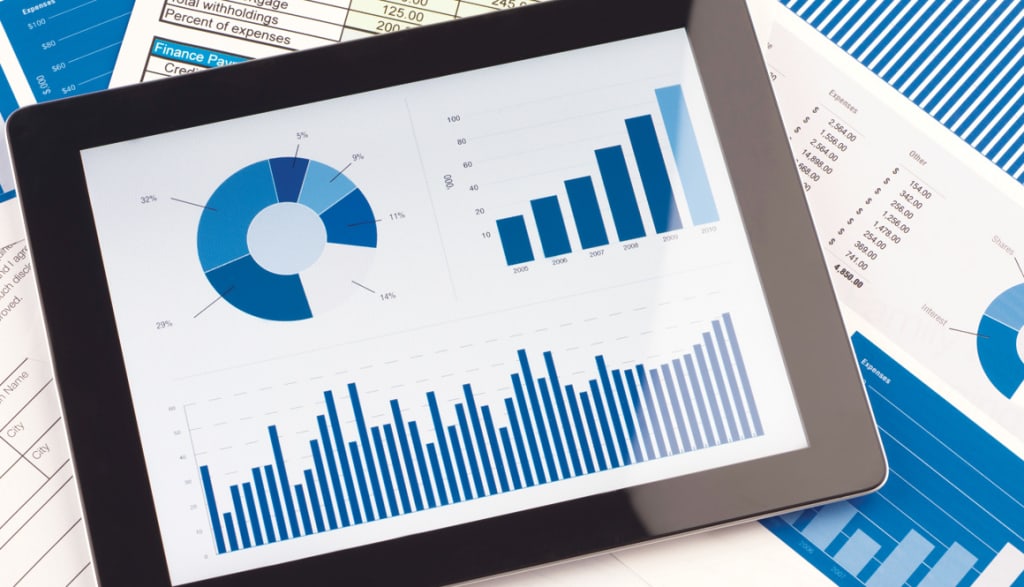 Source
If there's one thing that almost every financial advisor can agree on, it's the fact that investing in the stock market is a very wise choice. In fact, everyone should start investing in their 20s so that they can maximize the profit that they get from their investments.
Though the stock market remains one of the most reliable ways to make serious cash, the truth is that stocks alone aren't always going to be a good investment. Stock market crashes can easily wipe out your life's savings if you're not careful.
To help prevent loss, or if you're looking to prepare for an economic downturn, you need to diversify your portfolio in items that aren't just stocks and bonds. Heck, you might even want to avoid mutual funds, hedge funds, and other funds of funds in many cases.
Thankfully, there are plenty of alternative investing services out there that make it possible to invest in different items. Many of them are innovative ways to make otherwise hard-to-reach investments more accessible for mainstream users.
Today, we're going to take a look at the best alternative investment apps, sites, and services out there. Wouldn't you want to try out one of these cool services the next time you have some spare cash?
For most people, the idea of investing in real estate is very attractive but doesn't really seem possible. After all, most of us don't have tens of thousands of dollars to plunk down on a new house. Most of us also don't have connections to repair crews, either.
Fundrise is one of the best alternative investment services focused on helping people achieve their goal of investing in real estate. For as little as $500, you can invest in a wide variety of properties owned by Fundrise and reap the profits.
The income is relatively stable, the properties are managed by other people, and you need not worry about having to do anything aside from relax.
Real estate is one of the few categories that offers plenty of alternative investment services that work with your particular investment style and goals. For people who want to buy an investment property and actually become a landlord, one of the hottest new alternative investment services would be Roofstock.
This site allows you to buy rental homes that already have tenants inside, giving you a turnkey form of passive income that pays for itself in the long and short run.
To a point, seeing Coinbase on a list of alternative investing services seems a little strange. Technically, this isn't an investing service; it's a cryptocurrency exchange platform that also doubles as a rather reliable wallet.
That being said, it's being used as the main cryptocurrency investment service by most of its client base. So, we'll accept it. If you've been considering investing in Bitcoin or Ethereum, having a Coinbase account is a great idea.
Did you know that it's possible to get a very high rate of return from investing in livestock? It's true, and it's also one of the most reliable forms of alternative investments out there.
Livestock Wealth is one of the best investing services to focus on livestock investments in a socially-conscious manner. To invest, you will need to buy a cow that will be shipped to the South African farm of your choice.
The cow's value increases, and pays dividends over the course of two years. You pay for the cow's food and maintenance. Once the cow reaches maturity, the company buys it from you. They then offer you the option of buying another cow on the farm.
Along with helping a developing farm turn a profit, Livestock Wealth offers investors a very nice return. Most investors average around 12 percent per year.
Have you ever wished that you could have been one of the first investors in Facebook or Google? Well, if you join Republic's platform, you might just be able to get in on the ground floor of the next big startup as a private investor.
Impressive? Absolutely. This is one of the only alternative investment services that allows everyday people to act like angel investors or private equity investors. You can invest as little as $10, and if your startup makes it big, you can easily see massive rewards.
YieldStreet is one of the only alternative investing services on this list to not have a specialization. The investment house does a little bit of everything involving asset-backed investments, and that's actually its greatest strength.
With a YieldStreet account, accredited investors can invest in real estate, commercial businesses, private retail companies, and even invest in litigation finance. All of the investments are based on debt and loans these groups take out with the company.
As a result, it's a more high-powered, high-yield version of peer-to-peer lending. The entry is a bit hefty at $5000, but let's be honest. It's a really impressive opportunity.
Though art may be one of the most dangerous investments you can make, it's one that can easily pay off with returns that are orders of magnitude higher than the best S&P 500 index funds on the market. Most of the ultra-high return items are in the "priceless fine art" category.
Most of us won't have the millions necessary to invest in Andy Warhol paintings. However, if you use Masterworks, you can buy a share of your favorite artist's work. So far, they've bought Warhols and have started to gear up to buy Monets.
Upcoming auctions include names like Basquiat, Salvador Dali, and Pablo Picasso. As far as alternative investment services go, not many will be able to be as well-stocked as this one.
Have you ever wanted to own your own source of income in the form of an e-commerce business? Flippa is one of the best investing services for that goal.
This entire site is devoted to offering people a way to make passive income through buying and selling websites. You can buy turnkey e-commerce businesses, website domains, and even apps through it for a quick, steady stream of income.
SeedInvest is one fo the only private equity crowdfunding platforms to allow non-accredited investors to plunk down cash to invest in startups that haven't quite become publicly traded.
We love the fact that their startup vetting program is so thorough, which in turn, lowers risk for newbie investors. Many of the startups that have been funded through SeedInvest have gone on to become major names, too.
High rewards and a minimum investment amount of $500 means that this is an affordable way to invest for any income level. Becoming an angel investor has never been easier!
For the longest time, Prosper was the name that people thought of when they were asked to recall the best alternative investing services out there. This is one of the first peer-to-peer lending platforms in existence and remains a popular way to crowdfund a much-needed loan.
You do have to meet minimum income requirements in order for you to invest, and every investment takes a minimum of $25. So, while the returns are decent and the fees are low, it's not for everyone.
About the Creator
Iggy Paulsen is a fan of anything and everything wholesome. He loves his two dogs, hiking in the woods, traveling to Aruba, building DIY projects that better humanity, and listening to motivational speakers. He hopes to eventually become a motivational speaker himself.
Reader insights
Be the first to share your insights about this piece.
Add your insights