Are US Stocks Cheap Today?
Equity Market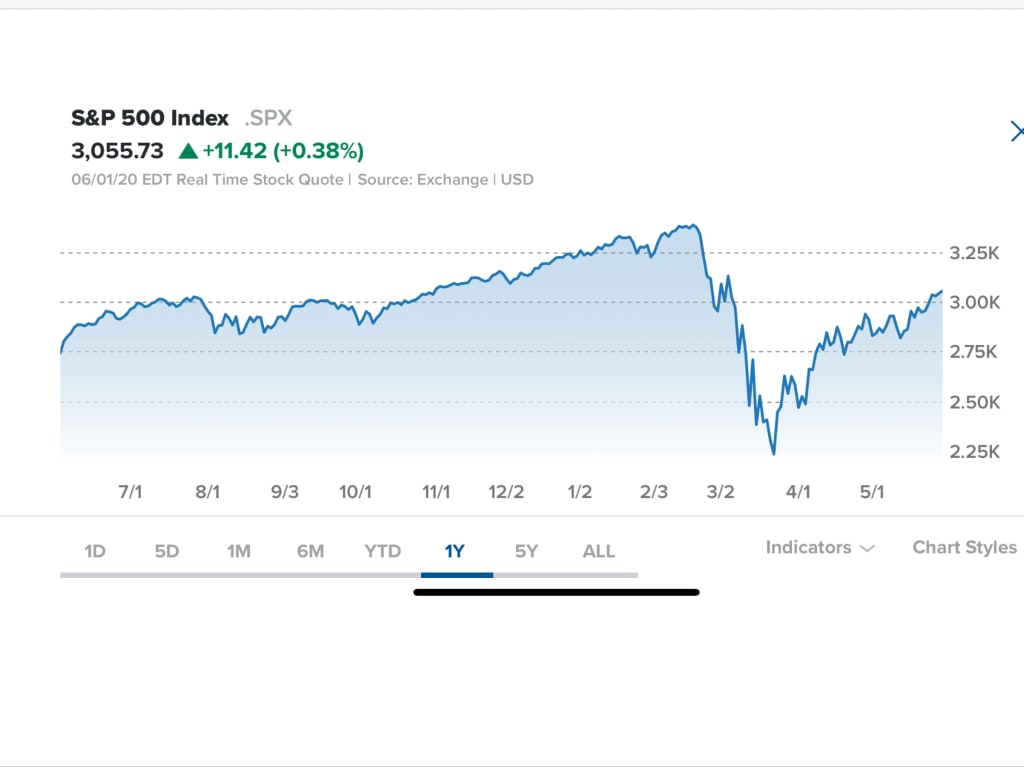 Of course, not!  
The forward Price-to-Earnings (PE) ratio (using Consensus analyst estimates for Earnings) for the S&P 500 Index stood at a whopping 21.6 (as of June 1, 2020).   This compares to the 5-year, 10-year, 15-year and 20-year averages for this ratio of 16.7; 15.0; 14.6 and 15.5, respectively.   None of these come even close to the nose-bleeding levels we are seeing today.   
That does not automatically mean that US stocks will automatically sell off anytime soon.  All it means is that unless we expect the US economy and US Corporate Profits to bounce back like a rocket, it is hard to expect the market will outperform over the next 12 to 24 months.   To wit, the non-partisan Congressional Budget Office recently projected that the US will have to wait until 2022 (as a result of Covid-19) for US real GDP to get back to levels we enjoyed in 2019.  That means no tangible progress on real GDP growth either this year or next.  
Of course, an optimist would point out that the S&P 500 Index does not exactly mirror movements in US Real GDP because nearly 43% of its revenues come from overseas.   That is correct, but if we look at the Global Economy, the story is better as the IMF is projecting a 3.5% decline in Global GDP this year which represents more than a 6.0% downward revision from its earlier estimate made in Jan. 2020.  Breaking down estimates on a more granular level, real GDP for 2020 in the following areas remains dismal too: Latin America – 8.0%; Eurozone -7.0%; US -6.5%.  Even countries like China that recently targeted growth between 6.0% to 6.5% will be lucky if they grow by 1.0% in 2020.  
Of course, whenever we say stocks are overpriced, a reasonable question to ask is what sectors appear to be overpriced the most?  In that category, we have to say Energy which has a forward PE ratio of 178!   Other sectors in this category include Consumer Discretionary with a forward PE ratio of 38; Information Technology 23.2.  
In the more reasonably priced category, we find the Health Care Sector with forward PE ratios of 16.5; Utilities: 17.5; Materials: 20.5; and Communications: 22.  And finally, in the bargain basement category, we find that the Financial Sector is around 14.0.  
Still we should not be naïve to think that stocks go up because they are cheap or fail to rise simply because they are not super cheap.  Instead, we have to act like the famous Wayne Gretsky (hockey player) and position ourselves to where the puck may be heading.  Right now, we know that as the US and Global Economies recover, the Industrial and Material sectors should benefit even if we have to be patient.  We also know that the financial sector should benefit from the resumption of US economic growth, but we also know that a large level huge of charge-offs are coming (for this sector) from forbearance of payments coming from all sources of lending (i.e., Mortgages, Credit Cards, and from Business and Personal Lending).   And before we completely avoid the Energy Sector, we should realize that earnings in 2020 and to some extent in 2021 will be hurt by the abnormally low prices of oil.  As those prices normalize, (and they always have) the energy sector's forward PE ratios will drop.  
In summary, the bottom line is we are all happy the US Stock Market has bounced back from its March 23, 2020 low and may continue to rise further but we need to accept the fact that we may be front-loading returns from future months/years in the process.  Although some sectors may appear to be cheap while others appear to be more expensive – one cannot avoid the reality that earnings will not return to their 2019 levels until 2022 which means that after we recover all the losses from the 33 day bear market (that saw the S&P 500 index drop by 33.9%) – equity market returns could be hovering below their average yearly return of about 7.0% for some time to come.