10 Must Read Books for Wall Street Investors
Anyone looking to be successful in investing needs to become an avid reader. These books for Wall Street investors are a great place to grow your knowledge base and learn about Wall Street.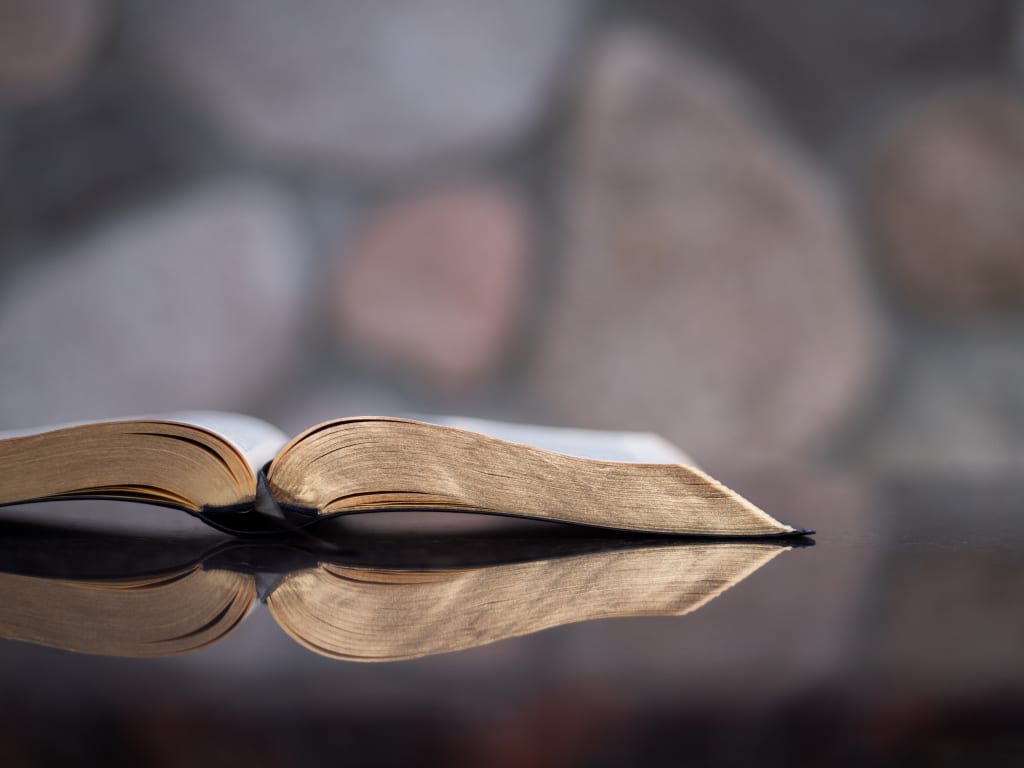 Want to be a successful investor? Guess what one of the things all successful investors (and people for that matter) have in common? They all read. In fact, Warren Buffett was once asked about his key to success, and he said to read. Seems simple enough. There are plenty of books for Wall Street investors to read, but many might not know where to begin.
Successful people from Bill Gates to Elon Musk are all avid readers. However, these people don't just read for the sake of reading, they read to seek knowledge. Simply put, they read to learn. They read to better themselves and figure out what works and what doesn't. They will then take this knowledge and use it in their own personal and professional lives. This is something you can do whether you're looking to get into the investment world or improve on your skills.
Author Michael Lewis takes readers on a journey from the events that lead to the financial crisis to the investors who made their mark betting against the housing market in the United States. This book is a sequel to Liar's Poker, another must-read on this list.
The story of the crash took place in feeder markets, where people make their money off the backs of the working class who can't afford to pay their mortgages or debts. Those people don't want their story told, but Lewis decided to tell it anyway. The Big Short was a New York Times bestseller and even had the number one spot on the list for a while.
Benjamin Graham, the guru of modern value investing, shows readers some long-term strategies to make their money work for them in the stock market. Originally published back in 1949, the Intelligent Investor is one of the best books on investing ever written and is still as relevant today as it was back then and one of the top books to read. Author Jason Zweig has taken this book and updated it with his own commentary shedding light on the issues investors face today and how the original principles can be applied to the ever changing market of today.
This is more of a manual for success than anything else and definitely a must-read Wall Street book. What this book does is walk the reader through the strategies to identify the best fixed income securities to get some major returns on their investments. The authors have looked to the experts and put together the best ways to take advantage of the fixed income securities market. This is the go to book for anyone who wants to make some money in these types of financial markets.
No list of books for Wall Street investors would be complete without a look at what didn't work and how stock market investors prepare for a recession. In Irrational Exuberance, author and economist Robert Shiller, informs readers about how to spot volatility in the market and look for signs that the bubble is about to burst. Shiller predicted the crash of the tech and housing markets before they happened, and his advice is something that all investors should heed so they know how to spot the warning signs. This is one of the books on investing that might be the difference between keeping your money and losing it all.
Nobel Prize winning psychologist Daniel Kahneman asks readers to look at their own decision making process and to evaluate that process to make strong choices. While it is not necessarily geared towards investors, the message contained within is something that every investor should heed. Kahneman helps readers look at how we make our choices, and gives some techniques to keep readers focused and not succumb to the mental challenges that lead to poor decisions and signs you're not investing wisely.
He offers two systems of thought: one fast and emotional while the other, slow and methodical. Kahneman helps readers understand the value of slow thinking and how to best blend these two systems to revamp our own thought processes for success and building wealth.
This is on the list of the books for Wall Street investors simply because it showcases the leveraged buyout of RJR Nabisco in 1988. It also helped to change Wall Street and corporate America during the late 80s. The greed of the 80s is put on display in this book where the authors show the back and forth between Nabisco and the entities that were working to takeover the company without regard for anything but the bottom line.
No library of books for Wall Street investors would be complete without Liar's Poker. This is arguably the best Wall Street books ever written. It's an account of what life was like inside the Salomon Brothers corporate world as they bought and sold their way to infamy (and a whole lot of money). There's not a trader on the floor or in your investment bank who hasn't read this book.
Jay Gould was famous for being the villain of Wall Street, wreaking havoc on individuals and businesses alike as he amassed his fortune. Gould was a pirate amongst proper men, and he was able to make money when it seemed like there wasn't any to be made. He is considered one of the forefathers of today's business world, even if his fame is more that of Al Capone than Robert Shiller. The anecdotes about Gould's life and dealings in the investment world make this a must read.
If you only read a couple of the books about Wall Street, you should probably read Too Big to Fail. This book takes readers through the financial crisis that changed the dynamic between Wall Street and the common man. Author, Andrew Ross Sorkin, a columnist for the New York Times, shows readers exactly what happened during this troubled time through the accounts of the people who were there.
This is the account of the insider trading scandal that brought down Michael Milken and made Wall Street nervous for a long time after. Milken along with Ivan Boesky, Dennis Levine, and Martin Siegel, created an insider trading ring that would've been worth billions—had they pulled it off. Through the tireless work of blue collar detectives, the group was eventually exposed and brought to justice, but not before almost completely derailing Wall Street in its entirety.
If you want to be successful, then you need to read these books for Wall Street investors. The history behind these books, and the narrative that is presented, is something that every investor would benefit from reading. Successful people read with a purpose, and these books definitely serve their purpose in chronicling what it takes to be a long term Wall Street investor.
investing
About the author
Just another 20 something trying to break the glass ceiling one blazer at a time. Get your own coffee...
Reader insights
Be the first to share your insights about this piece.
Add your insights