10 Fascinating Books About Bernie Madoff
He made off with $60 billion in the world's biggest Ponzi scheme. These books about Bernie Madoff will help you figure out how to keep it from happening to you.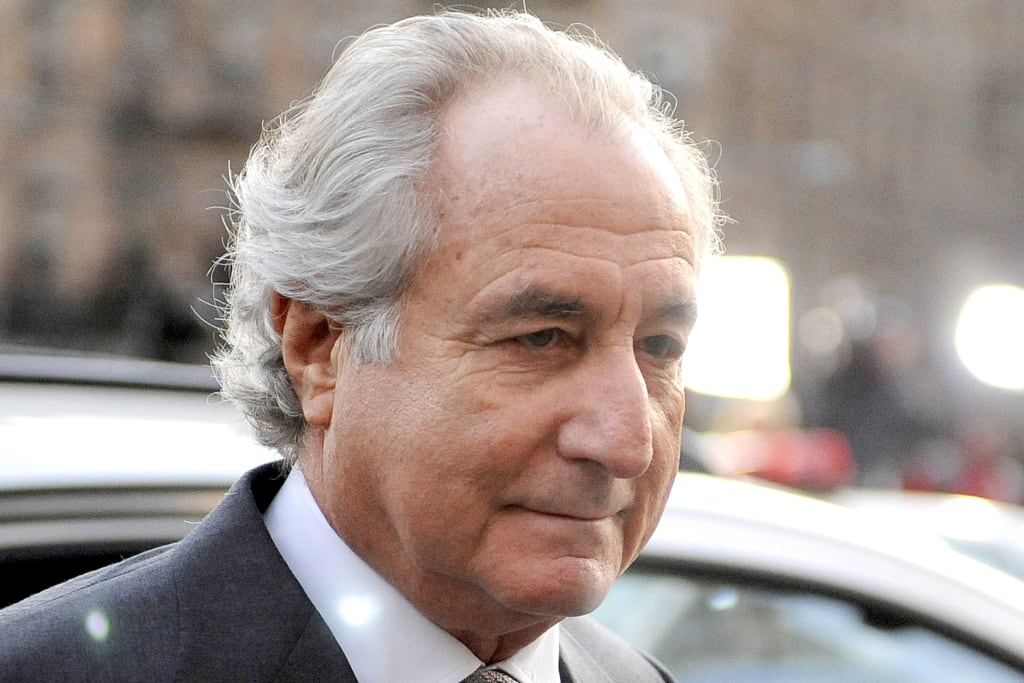 In the 1990s, the Madoff name was associated with the man who helped create the NASDAQ index, brought computers into Wall Street practice, and acted as a major player on finance ethics boards. Saying you had an account with Madoff was the same as saying you had it made.
For the most part, the Madoff investment firm did everything legitimately. However, in one small section of the Madoff office was a room where few were allowed to go—and that's where the world's biggest Ponzi scheme took place.
This was where Madoff personally worked on an alleged "invitation-only hedge fund" that involved extremely high returns regardless of market performance. The fund never existed; it was a Ponzi scheme he ran for decades.
When the recession hit in the 2000s, everything was brought to light. The drama that ensued made people kill themselves, and Madoff was sentenced to over 150 years in prison. If it sounds dramatic, you have no idea.
The Madoff saga proves that due diligence is always necessary, even when you hear offers from the mouths of kings. These books about Bernie Madoff will make you rethink trusting what advisors tell you to do blindly.
What made Bernie Madoff create such a massive Ponzi scheme, when his family was already worth hundreds of millions? Why did he feel the need to grab for more money, more power, and more victims just trying to invest in the stock market honestly?
New York Times bestseller Betrayal is an amazing journalistic look into Bernie Madoff, his family, and how he was able to get away with his scheme for so long. It delves into the celebrities, families, and companies that were victimized by him in excruciatingly deep detail.
Heartbreaking? Oh, yes. It's the kind of book that will have you turning page by page, hoping that things will get better for everyone involved.
This is considered to be one of the most dramatic books about Bernie Madoff ever written. Its insane levels of popularity led it to become an HBO movie production, which is still considered to be one of the best of its kind as well.
The Wizard of Lies gives readers a very intimate look into what happened during the scandal's eruption from the eyes of Madoff's own family members. Everything from his suicide attempt alongside his wife to his wife discovering her son's body is put into words within its pages.
This book will grab you by the throat and force you to realize that money making is serious business.
Bernie Madoff's Ponzi scheme didn't only affect investors. His arrest destroyed his family and caused his own son to commit suicide, citing his father's actions as too shameful to live with. Stephanie Madoff Mack was the widow of Bernie's son.
The End of Normal gives you a firsthand account of what life was like as a member of the Madoff family. Did Stephanie know what her spouse's family was involved in? Did she feel remorse along with the Madoffs? This book tells you everything.
One of the most common questions journalists had when dealing with the Madoff scandal was why no one came up to say something wasn't right before it collapsed. Believe it or not, there were whistleblowers who tried to stop the biggest investment scandal in history before it came to a head.
Harry Markopolos was one of those men. He noticed that something wasn't right about the consistent returns that Madoff's "fund" had. He also recognized something was very strange about the fact that employees weren't allowed in certain rooms.
No One Would Listen shows how deeply enchanted the world was with Bernard Madoff and his net of lies.
It's hard to imagine the kind of world that Bernard Madoff and his wife Ruth lived in—at least, if you're like most people. Brian Ross got an inside look to the wild world of insane wealth that the Madoffs enjoyed prior to the 2008 break.
During his time as an investigative journalist at ABC News, Ross was able to uncover tons of unsettling facts about the family. This is one of the few books about Bernie Madoff that gives you an inside look at the Madoff lifestyle plus a glimpse into the connections they held.
Anyone who has dabbled in investing can tell you that certain things just don't happen. One of those things is steady returns that continue to be positive regardless of the performance of the overall stock market.
That's actually what made whistleblowers realize something wasn't right with Bernie's fund. Too Good to Be True is a look at the first people who started to get weirded out by his ability to maintain steady returns despite a major recession—and how it helped bring the scandal to a head.
Erin gives readers an amazing account of her life as one of the first journalists to question Madoff's investing style.
Most books about Bernie Madoff focus on the trading and theft aspects of his life, but not this one. Sheryl Weinstein is the secret that the press didn't discover; she was his secret lover.
This book isn't your typical trader drama; it's a tell-all about what life was like before the scandal. Weinstein noted that Madoff himself warned her that he was "not to be trusted."
Sheryl fell for the married man regardless, entrusting him with her heart, career, and future. What befell her will make your heart break—even if you usually have no sympathy for the other woman.
When the scandal broke out, many news reporters liked to mention the zinger that Bernie "made off with the money." This book's title is a casual nod to the classic news pun, but delivers a lot more than just casual word play.
Madoff With the Money is a seriously disturbing look at Bernard Madoff as a person. Each perspective portrayed is based on eyewitness accounts of people who were around him throughout his days. It's chilling, eerily prophetic, and a tour de force in its own right, especially when compared to the Bernie Madoff scandal explained in full.
The Madoff family was once one of the most respected in all of New York City—not to mention one of the wealthiest. When Madoff went to jail, his entire family had a massive fall from grace.
Did his family know? Did they have a clue that something went wrong? Truth and Consequences takes a good look at the evidence that suggests they may have been aware.
Just about all the books about Bernie Madoff will have heartbreak and tragedy associated with them. After all, Madoff stole entire families' livelihoods and futures. He devastated entire groups of people who had faith in him.
The Club No One Wanted to Join is one of the most tragic books of all. Rather than focus on all the drama surrounding the Securities and Exchange Commission at the time, this book gives you an upfront view of what his lies did.
Most everyone is aware of the things to know before investing in the stock market, and knowing you can lose all your money is part of that. Unfortunately for most of Madoff's investors, they were innocent, small families who didn't have much money. The Club No One Wanted to Join is their own account of what the tragedy took from them.
About the Creator
Ossiana Tepfenhart is a writer based out of New Jersey. This is her work account. She loves gifts and tips, so if you like something, tip her!
Reader insights
Be the first to share your insights about this piece.
Add your insights