Wishy-Washy Says Details About Suella's Speeding Fine Are Sketchy.
Suella Braverman and Speeding Fine.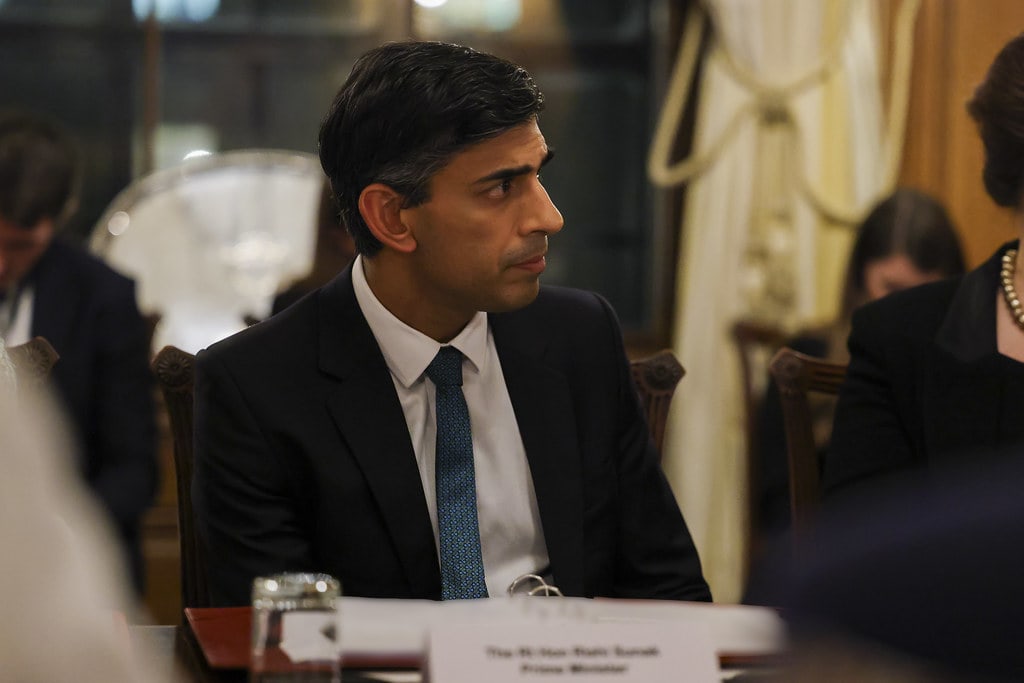 Prime Minister: Rishi Sunak.
Sunak has been hobnobbing with other world leaders at the G7. Swanning around with the likes of Biden, Macron, etc. Sunak was asked about Suella Braverman's speeding fine. Sunak seemed visibly annoyed at the question. Before answering the journalist Sunak said "No questions about the G7 summit"?
Sunak then answered the journalist's question. Sunak said he really did not know anything about the speeding fine and allegations to do with it.
He was aware, however, that his Home Secretary had apparently apologised for the incident. When asked if he had confidence in Suella he refused to comment. Also, he would not comment if he would launch an internal investigation. Labour has called for Sunak to investigate the circumstances of the speeding fine.
Ms. Braverman allegedly asked civil service workers if she could avoid the fine. She also asked for a private drivers awareness course rather than sitting with ordinary motorists. These courses are designed to help drivers see the error of their ways. Of course, these are only rumours but Sunak said he will speak to Ms. Braverman when back in the UK.
Some say Sunak will not sack Braverman. He does not wish to risk a showdown with her. A spokesperson for Sunak said at this point the Prime Minister gives Suella his full backing. That's as maybe, however, politics changes in the blink of an eye. Sunak may sack his Home Secretary and risk a showdown. Or he may give her his full backing. Watch this space for more information.
When Sunak appointed Braverman as Home Secretary Labour called it a mistake. There were allegations of wrongdoing against Braverman even as Sunak appointed her. Nevertheless, Sunak did just that and appointed her to the post of Home Secretary. Whether Sunak knew about these allegations or not is unclear. But it can be guessed he did and appointed her anyway. Hoping that the allegations about Braverman would go away.
But Sunak as a Hindu should know that Karma has a way of coming back and biting you on the arse. Sunak with the speeding allegations will be forced to confront these speeding issues. Ignoring Suella's wrongdoing at the time of her appointment as Home Secretary Sunak is forced to deal with her alleged sins now.
Suella Braverman has been a darling to the right and a demon to the left. Just like her predecessor Priti Patel Braverman pushed an anti-migrant agenda. This made her popular amongst many voters as unfettered migration is a nuisance for many. While others saw her as a cruel and evil woman.
The good ship Sunak (I use the word 'good' loosely) has been hit with bad luck after bad luck and is taking on water. Sunak said his regime would be open and transparent unlike that of Johnson's. One of the biggest controversies was the former Deputy Prime Minister's allegations of bullying. Dominic Raab who had been a supporter of Sunak left his job. Sunak appointed Oliver Dowden as his replacement another Sunak friend. Now with Sunak at home, he will have to deal one way or the other with Braverman.
Going forward Sunak knows how terrible he did in the local elections. A general election is looming on the horizon next year. If the results of the local elections are repeated in a general election Sunak would be history. And what a history of disasters it has been since the Conservatives came to power in 2010. There is a small chance Sunak can turn things around. However, if the local election results are anything to go by it will take a miracle to save Sunak's bacon.
About the Creator
I am a freelance writer currently writing for Blasting News and HubPages. I mainly write about politics. But have and will cover all subjects when the need arises.
Reader insights
Be the first to share your insights about this piece.
Add your insights