Will we ever be united again?
Personal reflections on life 19 years after 9/11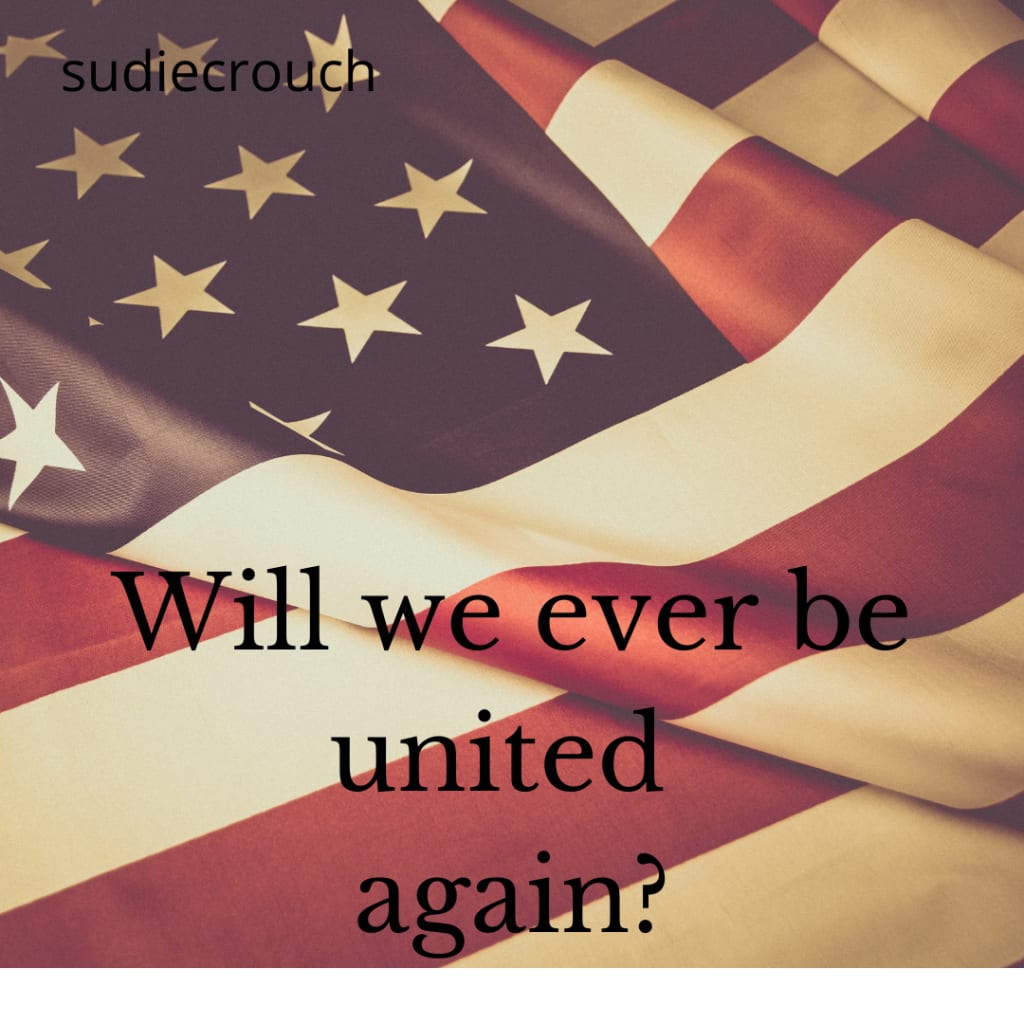 I've been reflecting a lot on 9/11 today, as I am sure a lot of you have.
I've seen the Facebook posts asking the question, "Do you remember where you were on that day?" as if any of us can ever forget.
I was at home, getting ready to go to work. I was working for a cosmetic counter at a specialty department store and didn't have to go in until later that morning.
I had the TV on in the background but the sound turned down; I was mainly using it to keep up with the time.
I saw something come across the screen about a plane hitting the Twin Towers. My first thought was it was a horrible accident.
Then the second plane hit.
I sunk down into my chair and wondered what the hell was happening.
I called my mother and asked her if she was watching the news. She was. "What is going on?" I asked.
"I think they're saying it is a terrorist attack."
"By who?"
"Bin Laden," she said.
I was in my own little bubble,not focused on the world beyond my own little bubble, so I had no idea who Bin Laden was.
At 27 years-of-age, I wasn't aware of a lot of the things that were going on globally. I was doing good to juggle bills and trying to figure out what I wanted to do with my life.
Instead of going to work, I was barely able to do anything other than feel numb that day. For a few days after that.
Friends called each other frantically, just to check on one another, even when we were thousands of miles from New York.
It was like a collective nightmare had transcended on all of us and we were hoping desperately we'd wake up.
I remember seeing President Bush address the nation and even though I was not a huge fan of his, I felt a comfort, a peace in hearing his words.
Back then, I didn't really have a political opinion. I typically hate politics now as opinions and tempers can run strong when those issues are discussed.
But I remember sitting in the floor of my living room, crying as I watched.
There were a lot of tears over the following days, tears for souls I didn't know, would never meet.
For people who lost loved ones, just because they were going to work.
For those with survivor's remorse at somehow missing their alarm and not going in and being spared.
It was a horrible, painful attack on our country.
Maybe the following day, as I drove home from work, the roadways were lined with American flags. The sight made me cry.
The town I lived in did a memorial ceremony on the square, and I along with my coworkers stood along the sidewalk and held tightly to one another as we listened to the presentations.
No one was Democrat.
No one was Republican.
We were Americans.
We had been attacked, and we were grieving.
But we came together and loved a little harder.
At least for a little while.
It didn't seem to take long before other events happened that made us draw sides.
So many things -- many of those events have similar occurrences that are happening now -- dug deep started tearing us apart again.
Yet again, we are divided by our politics.
Grieving for all of the wounds that have been largely self-inflicted this time.
Feeling estranged from those we love, as our differences have suddenly felt too large of a burden to bear.
As I reflect on the changes over the last 19 years, I can't help but wonder, will we ever be united again?