Will The Newly Passed Inflation Reduction Act Leads to Higher Inflation
To battle inflation, the WH administration will invest in domestic energy production and industry, and reduce carbon emissions by nearly 40 percent by the year 2030, the Inflation Reduction Act of 2022 will make a historic smoke out on deficit spending reduction.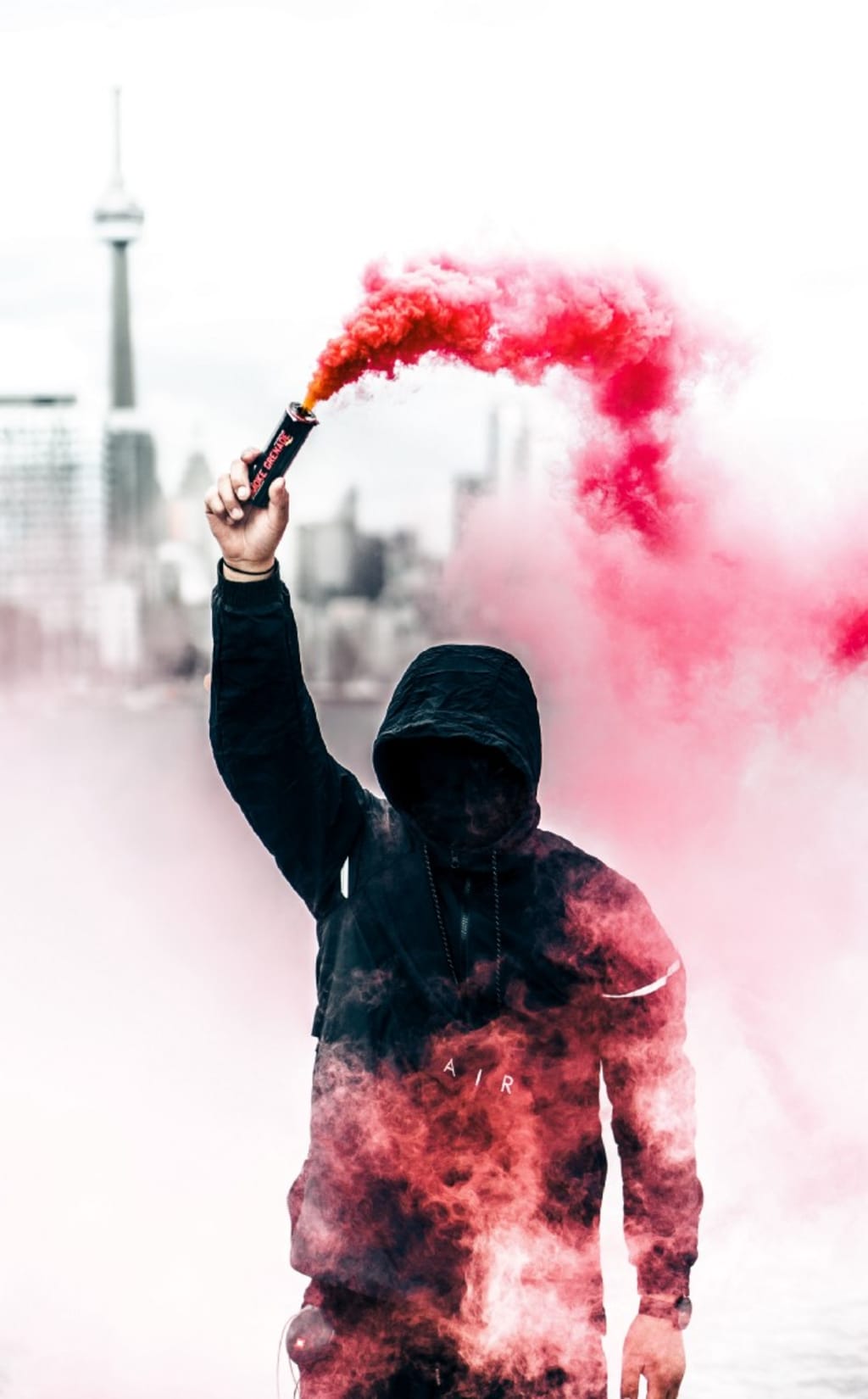 This will result in a possible 3% tax hike for individuals making under $10,000 year, but because the affluent are receiving tax credits, no one seems to mind. The Inflation Reduction Act is well known to raise taxes for everyone; in fact, the Congressional Budget Office and the Joint Committee on Taxation have both come out and said as much.
A famous politician B. Sanders himself has admitted that this will do little to curb inflation.
Exactly what does the name "The Inflation Reduction Act" allude to?
The Inflation Reduction Act is a piece of legislation that has been passed by the Senate to curb inflation. However, rather than the conventional method of increasing interest rates, it is adopting a novel route by restricting excessive pricing by corporations and increasing taxes.
Over the following decade, the proposed legislation would provide over $300 billion to reduce the deficit and an additional $369.75 billion to energy security and climate change programs
What specific measures does the Act to Reduce Inflation take?
Since there are several parts to this law, it is best to go through them one by one while discussing it.
Healthcare/Medical care
The United States spends the most on healthcare annually but provides the least to its population; this law took numerous measures to reduce the excessive cost of pharmaceuticals that is typical in the nation. In spite of having the highest healthcare costs, American residents get the worst quality service. However, even with private insurance, some Americans may still have to pay more than $38 for a single dose for insulin in certain case . Another reason this is terrible news is that pharmaceutical companies will likely tax commercial insurance carriers to make up for the money they lose from Medicare payers.
Seniors in the United States are less likely to incur significant debt because to the law guaranteeing that Medicare beneficiaries may not be invoiced more than $2,000 annually out of pocket. The amount of insulin that may be billed to patients is also capped under the statute.
Where do you see things going from here?
In any event, the law gives Medicare the authority to bargain for reduced drug prices with the pharmaceutical companies. The legislation would extend the improvements to Affordable Care Act subsidies made during the epidemic years until 2025. Also, Medicare would be permitted to negotiate with pharmaceutical firms to reduce prescription costs .
Actions Taken in Response to Climate Change
The bill's focus on climate change is long overdue, particularly in a nation like the United States that has abandoned recycling in favor of fossil fuels .Homeowners in the United States are encouraged to invest in renewable energy via the provision of tax credits for making improvements that enhance the energy efficiency of their dwellings. Furthermore, taxpayer incentives exist for those who want to invest in an electric vehicle.
In any event, these laws allow buyers to claim deductions for investments like electric automobiles and residential solar energy systems. Though this is unlikely to be sufficient to halt the rapid climate change, it is a step hopefully in the right direction.
Accumulating Additional Taxes
The initial cost of this law is estimated to be $430 billion, which the legislators claim would be covered by the tax hikes included in the plan. Major corporations like Amazon, who now dodge paying considerable amounts of money or none at all, will be obliged to pay a minimum of 15% of their yearly revenue to the federal government starting in 2021 if this proposal is passed into law.
Furthermore, persons who manage hedge funds would be subject to this higher tax rate. Those with yearly incomes below $400,000, however, have nothing to worry about since this increase will not affect them. If your income is higher than the aforementioned threshold, you will be subject to taxation at the rate of 15%, and that is the end of the tale. Hedge fund managers often take advantage of this legal loophole to reduce or eliminate their tax liability.
The increased income from the new tax rates will be used in part to hire at least 2000 additional IRS auditors to ensure everyone is playing by the rules. Part of these funds will hopefully be used to upgrade the IRS's computer infrastructure. This is what prompt a possible major worry , as its like bringing law enforcer direct to your doorstep to ask for audit and accounts check possibly without warrants
Those businesses with yearly revenues of above $1 billion would be required to pay a minimum domestic corporation tax rate of 15%.
Investments will be granted in the infrastructure necessary for the cleanest possible production and use of all fuels, including hydrogen, nuclear, renewable, fossil, and energy storage. Indeed, in the strictest meaning of the term, this action does not arbitrarily cut off our abundant fossil resources; but, it does continue the pattern of discouraging oil exploration and investment in new refineries or in the re opening of those that have been closed.
This green program was thrust to the forefront of the coming election agenda and it is suggested that this legislation not only decarbonizes the international economy by replacing dirtier goods with cleaner alternatives, but it also makes substantial investments in technology to decrease methane and carbon emissions in the United States.
If this bill is adopted, we could start to see results in 2026. Assuming inflation has stabilized by then, this measure will forestall a return to earlier highs. Though this is the easiest argument to make in favor of the measure, any astute voter will still be suspicious of its title.
The legislation would impose fines on pharmaceutical companies whose price increases outpaced inflation. Curbing inflation, or more accurately, spending the billions required to satisfy lobbyists' agendas
Last but not least, billions of dollars are set aside in the legislation to modernize the agency, improve services to taxpayers, and enforce laws; this will allow for the adoption of more rules and the hire of extra people to go around monitoring on US residence and possibly voters and maybe come knocking on doors ,asking everybody to rethink before we vote .
#Disclaimer Note :
The author has made every reasonable effort to be as accurate and complete as possible in the creation of this article and to ensure that the information provided is free from errors; however, the author/publisher/ reseller assumes no responsibility for errors, omissions, or contrary interpretation of the subject matter herein and does not warrant or represent at any time that the contents within are accurate due to the rapidly changing nature of the Internet. Any perceived slights of specific persons, peoples, or organizations are unintentional.
This publication is not intended for use as a source of any financial , money making ,political , military , medical or accounting advice. The information contained in this guide may be subject to laws in the United States and other jurisdictions. We suggest carefully reading the necessary terms of the services/products used before applying it to any activity which is, or may be, regulated. We do not assume any responsibility for what you choose to do with this information. This article is not meant for financial nor Military advice , Use with your own judgment
About the Creator
Estalontech is an Indie publisher with over 400 Book titles on Amazon KDP. Being a Publisher , it is normal for us to co author and brainstorm on interesting contents for this publication which we will like to share on this platform
Reader insights
Nice work
Very well written. Keep up the good work!
Top insights
Eye opening

Niche topic & fresh perspectives

Easy to read and follow

Well-structured & engaging content

Expert insights and opinions

Arguments were carefully researched and presented
On-point and relevant

Writing reflected the title & theme
Add your insights