Why The Coup d'état on the US Capital got so much Controversy?
This is speculation and fact within this article. Some of these pictures maybe disturbing but it needs to be out there. I hope Vocal doesn't flag this, because I feel these facts and thoughts need to be out there. The world needs to know our thoughts as authors, creators, and writers.
On January 6, 2021, after former president Trump was defeated by his worthy adversary current president Biden a ralley of his supporters stormed within the US Capital to plan a much unknown plan. Some say this was the first ever plan of an uprising. Some may call it the first president in history to ever plan a coup d'état roughly translated as a rough seize of power from a government of persons.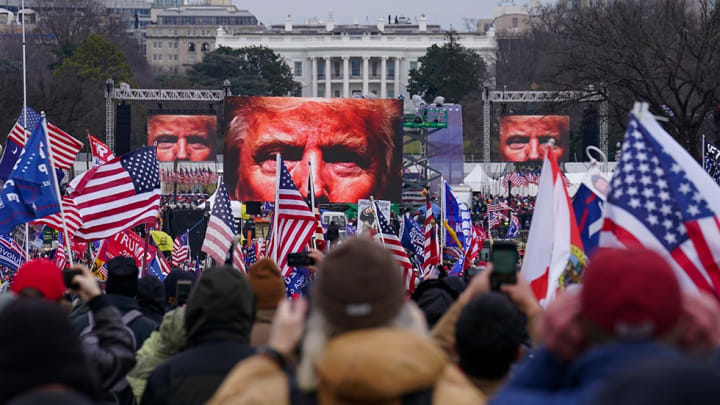 Leaders throughout the history of the world have hidden messages within speeches that's only common sense for anyone to know. I think this coup was being planned for months.
Some say he was attempting a coup to become the first ever Dictator.
This maybe graphic for some to read, but the voice of who is referring to the war of 1812 as worse in the violence. This is referring to the American Revolution. The mob attempting to seize the capital on this day was the beginning of what hate was at it's worse.
With these hateful organisations like the skin heads, the bigots who caused violence at an attempt to stop the casting of the electoral votes for find out who will win.
Even watching this myself unfolding when the police over radioed in "The Capital has been breached." This place should be the safest. But when you see a powerful place like the Capital or the UN it's just a building after all.
So anything is possible at this point, is it just as easy for us to be attacked by a mob in our own homes.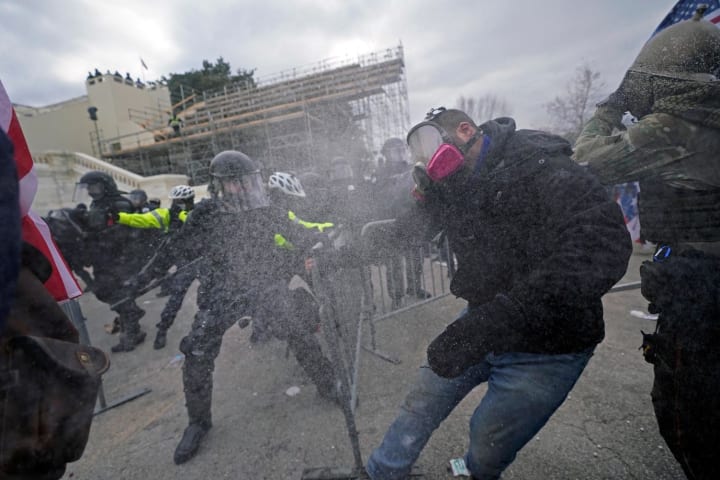 As Americans we all think we are invincible that nothing can touch us. We are all foolish to believe we are.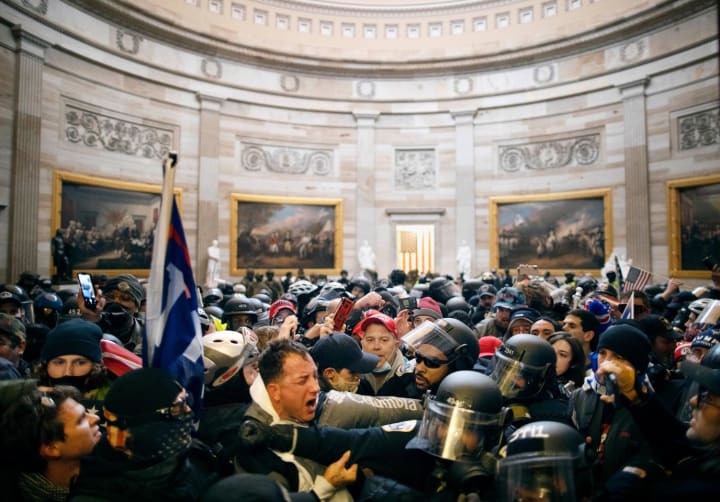 During this attempted Coup there is still a case still being traced to wonder if Trump was behind it? Or was it just his supporters doing. I don't think we will ever know the truth about this.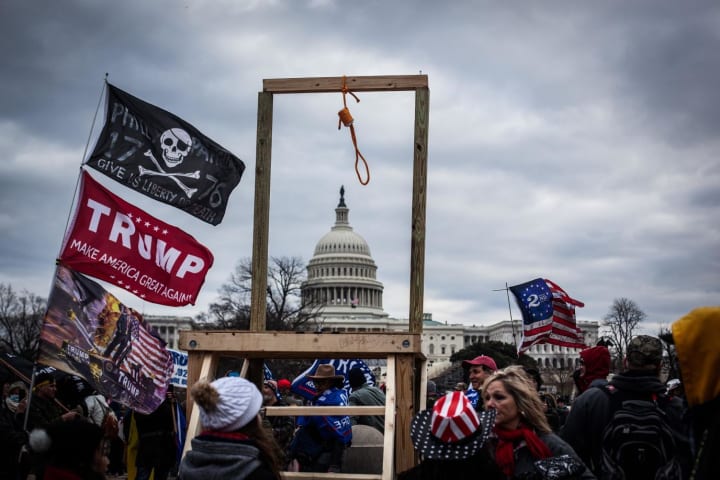 The fear in these senators eyes is so sad. I don't blame them if I were in that situation I would be thinking about my life, my husband, and the fear of my surroundings as well.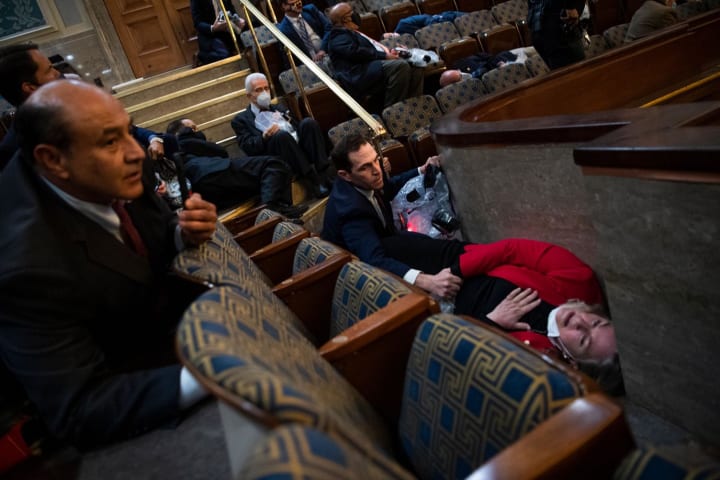 They say pictures are worth a thousand words. These photos are so controversial its sad these poor people go through this.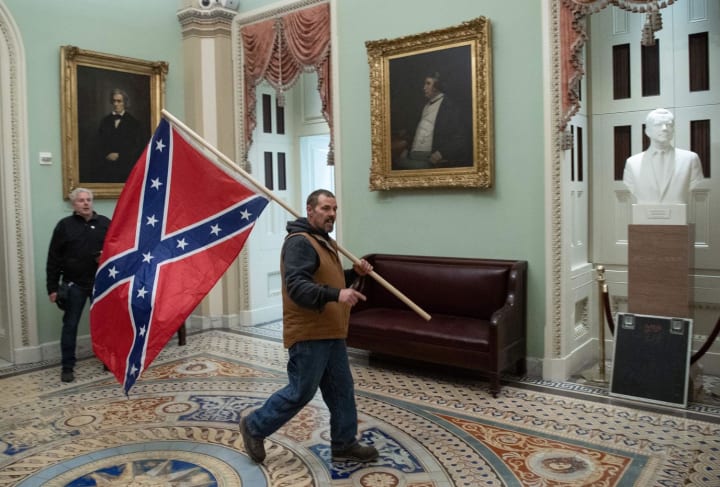 I hate these kinds of flags it maybe a piece of history but if you ask me it's the piece of history, if you ask me the piece of the darkest history of America.
I think it's inhumane how this coup was done. We live in the age of Social Media so the hate, and the picture right above shows a lot of hate and suggests the way he walks is almost cocky.
Please take the time to read, this like, subscribe, and comment.
____________________________________________________
Emily's life has never been easy, not until recently when her whole world changed she became free. She lost so much but gained so much in the end. Emily has had so many struggles in life, but somehow everything ends up going as it should. She is happily married to her husband living a happy life, everything is changing constantly in her life yet one thing never has faded her love for writing. Nothing has been easy then again the hard lessons never are. I have a great book cover designer JV Arts.
She lost everything when it came to her family but she couldn't be a part of that life. So she forged her own path, though never easy she never gives.
Emily was employed at a hotel where she was a laundry girl, and never got to work the front desk as promised. She writes full time as well, and is working towards owning her own publishing company called Aurelien Publishing Services.
As time went on, all the times she was told she couldn't hold down a job, all of them saying that she proved them wrong. She proved them wrong, but for herself and no one else.
Right now she is working on two projects this year, and she plans on publishing them soon.
Emily is an animal lover, and enjoys a good book. She is addicted to coffee and Chai Lattes.
She wants her Readers to know that she has a good life, and her life doesn't revolve around writing 100% of the time.
As time went on she found herself finally with her husband. Her husband is a US green card holder, and life has been great to them.
Reader insights
Be the first to share your insights about this piece.
Add your insights