Why I Want to Run for Mayor of Los Angeles
And Go To School At The Same Time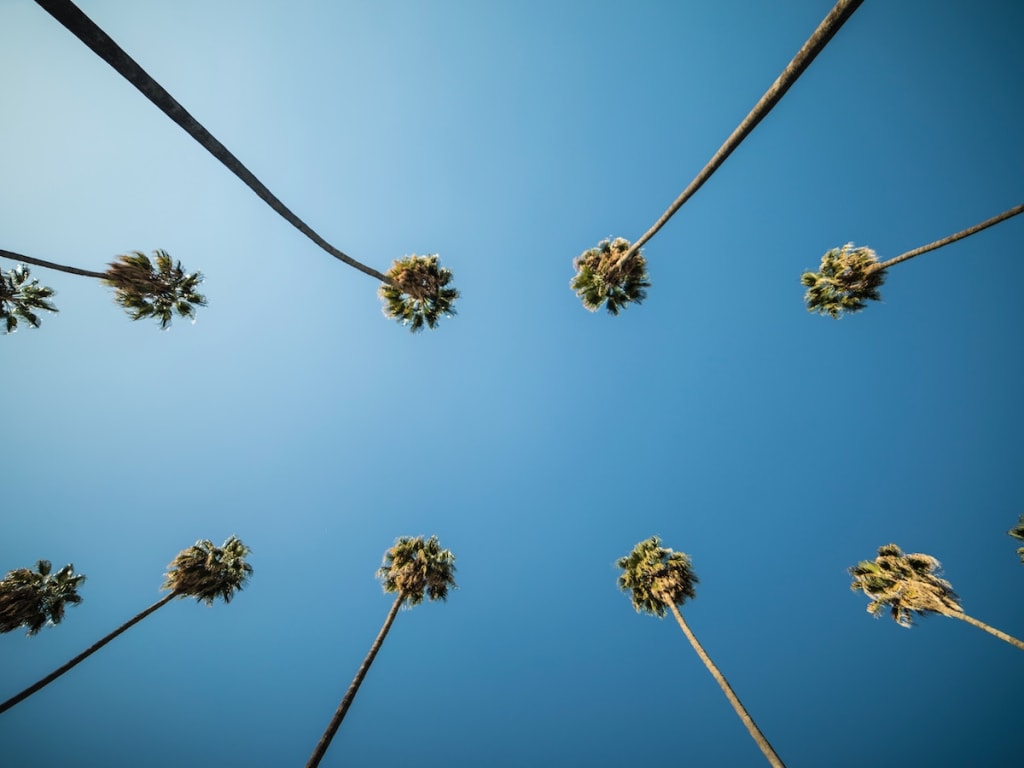 Okay, so I'm getting the following degrees when I get stable enough to go back to school: an AA in film and television from De Anza, because I can also take online classes within the quarter system. I need to get my Foothill College transcript still because this is something I've been really lazy about. I also want an MFA in creative writing from UCLA, and then a law degree. After I get my law degree, I'd take the time to work for a few years. After that, I'd get my MBA from UCLA, while trying to run for mayor of Los Angeles.
Although I must be wary of overloading myself, give or take how well I can get between now and moving to Los Angeles. No doors open for this until I get my type 1 diabetes under control. This is simply a fact of life. I can get my diabetes under control. I was busy writing my business plans while getting myself together. I need to stay stable for goodness sake. My knee injury gave me more time to write my business plans at any rate.
Now my knee is healing, so I'm going to look into more work-from-home jobs. Working from home is a great option as I'm not healthy enough to drive right now. Yes, I've given up on driving. But this is a good instinct because my family tries to talk me out of my instincts. My instincts say not to drive. Okay, fine, I refuse to drive, and nothing can talk me out of this course of action. I need to pay my car registration by now. I'm putting it off because I don't feel that it is a huge, necessary expense right now.
Out here in San Jose, I can serve my junior college's student government. I can do the Parliamentarian thing like the last time, only this time I can stay stable rather than unknowingly addict myself to coffee again. I know what coffee does to me these days. I know that I cannot exhaust myself, and that chocolate has a similar, yet not-as-toxic effect on my system. As it is right now, I do not necessarily have a graduate school standing. I'm doing my best to keep my head above water financially, and this is why I need to take writing my books more seriously.
Writing is the first and foremost original work-from-home job as is entrepreneurship by writing business plans. I have my life's work planned out by now. Being the Mayor of Los Angeles would help me get my feet wet in politics, as a general means of getting a taste of what this is like. The homeless problem in Los Angeles is much worse than the homeless problem in San Jose. I need to do some volunteer work while here in San Jose to help the homeless problem.
I am tempted to veer off course and study anthropology since they have those programs at UCLA. I want to study archaeology because I'm interested in the field, interested enough to work towards a master's, but I haven't figured out how to squeeze it in. Running for Mayor would keep my hands full. A Mayor chairs town meetings and hires and fires staff.
Mayors have authority over city finances, in the council-strong mayor format, while the council-manager commission sort of position has the mayor watching over the council, as well as having the power to appoint staff. Some cities make sure the mayor who gets the majority of the vote wins the election.
On this Wikipedia page, the Mayor of Los Angeles is elected for a four-year term. I'd see to it that I would get my schooling done as well as my term, limiting to serving no more than two terms. Los Angeles uses the strong-mayor council format of government, with the mayor being Chief Executive of the City, because elections used to be held in odd-numbered years, the last one being in 2014. From 2022, the mayoral elections in Los Angeles will be held alongside the gubernatorial elections that are held every four years. It is possible for me to get school done and serve. It has come into my head recently that I may be addicted to school, the stress, the work, and getting grades. I will be writing some articles about this eventually since there must be more people like me out there.
Works Cited
https://people.howstuffworks.com/government/local-politics/mayor1.htm
https://en.wikipedia.org/wiki/Mayor_of_Los_Angeles