Why Don't We Warm to Meghan?
Duchess of Sussex
Meghan Markle (Photo via Vanity Fair)
I love the Royal family, always have. I love hearing news of a Royal wedding, or a Royal baby. I love the Queen, she has done her role to perfection. I feel tremendously proud to have such a great ruling monarch. Her achievements are incredible.
When Prince Harry announced he was getting married, of course, we all wanted to hear about his bride, Meghan Markle. Prince Harry is a much loved and hugely popular member of the Royal family. We have watched him grow up, from boy, to teenage years, to man. We want Harry to be settled in wedded bliss. But why don't we warm to Meghan?
Naturally the best opinion is, well, as long as Harry is happy, that's all that matters. Then we hear the stories that Meghan made the Duchess of Cambridge cry, and they do not get along with each other. Meghan is very demanding, and my goodness, she even closed her own car door!
Comparisons were made to Kate, but the priceless asset that Kate has is likeability. She was instantly accepted by the public, and has done us proud. By being a huge support for Prince William, taking on the role of Duchess, wife, and mother to perfection. She hasn't put a stiletto heel out of line!
The way with the Royals is to just get on with things—no fuss. With Meghan, she has brought a lot of baggage, which we are not used to with a Royal bride. She had history. Meghan was previously married. She also had a career. With Princess Diana, Duchess of York, and to an extent Kate, they were fresh into the firm without careers, long previous relationships, or any public history. Their chapters began when they became Royals, whereas Meghan has been in the public eye for many years.
A Breath of Fresh Air?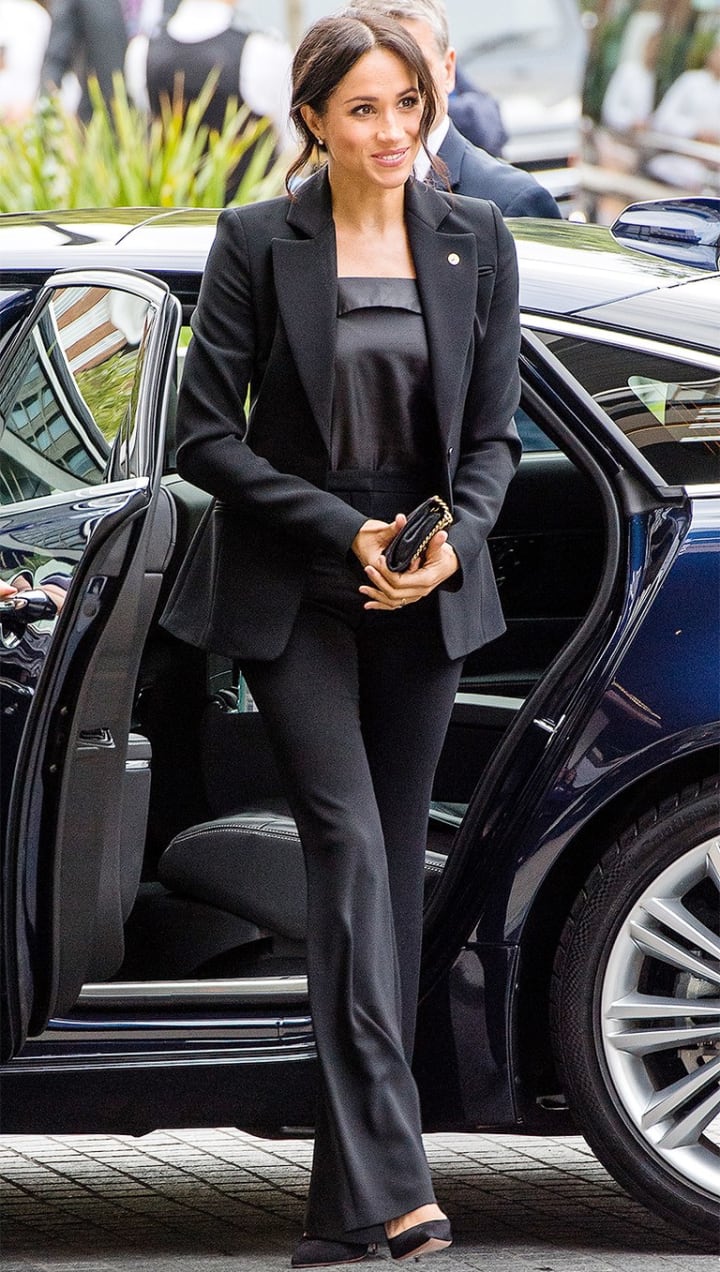 Meghan is simply different to the past, an American, a former actress, with mixed race heritage, a divorcee, and with a strong personality. We should see this as a breath of fresh air, and embrace this change. A new Royal family member, who really should be given a chance to prove herself as worthy as a Duchess.
It doesn't help her public opinion when her Father is constantly seeking attention, attacking the couple publicly and airing family difficulties. This would be unacceptable behaviour from the Royal family's point of view. Which the Queen would strongly disapprove of. The Royals are not celebrities. Meghan needs to put aside her show business celebrity past. Her recent New York baby shower, all glitz and glamour, is a prime example, and has done her no favours. She needs to be more low-key, as that will earn her much more respect.
As a Royal, you have to stick to protocol and you must act appropriately, which I don't mean in a put down way to her, but she needs to look at fellow Royals and follow their lead. It will be a great start to acceptance. The number one advice would be to be good friends with the Queen; she is the one who really matters, she is the best source of advice, she is the best person to take notes from, and she is the one who you really need fighting in your corner.
So come on, Meghan, we are all rooting for you. Try to do everything low-key, without fuss and without unneeded attention. Take a leaf out of Kate's book and follow her lead, as she has done it perfectly. Time will tell, but I do believe Meghan is a breath of fresh air for the Royal family. Meghan will bring much positivity, and we need to remember she is a newcomer. She needs to learn, find her own way, and become her own Duchess.