Who and How Did Yaroslav Hunka Nazi War Records Finally Come To Light?
There is that smell in the air… again.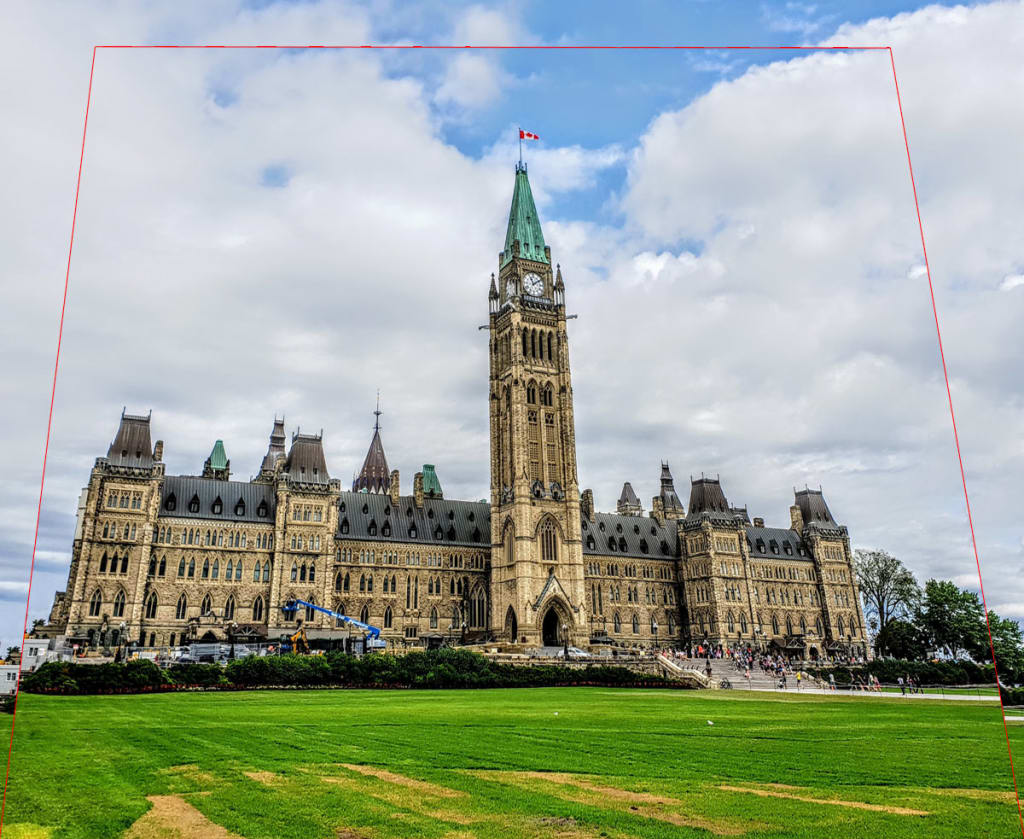 benoit-debaix-ReUoz0CwfGo-unsplash
Many times, you will read articles in the newspaper that Trump himself refers to as 'fake news.' In many stories, it's not about what you read that smells it's ... 'what is left out.'
I am disappointed in the Journalism of today, somehow I expect more accuracy and responsibility attached. Articles are written by professionals, proofread by the best, and all with letters and initals behind their last names, which means, high education. All with ethics bred into them to ask the right questions and write the best they possibly can for the paid reader and, the public interest in the forefront.
Who and how ... is the questions not asked… how did Yaroslav Hunka past war time information come to light so quickly after the standing ovation by the Canadian Parliament. Who knew before hand??
There is that smell in the air.
What makes an article stink, well, at least in this one particular example, the case of Yaroslav Hunka's concealed War Records. There has been an embarrassing moment in our leader's war room in Ottawa that was felt around the globe, and I'm afraid that bad smell will linger on for a long time to come.
This embarrassing event happened in the same place where lawmakers make changes, rules, and laws that affect every person in Canada. Myself, I would expect no less for these buildings to be the most secure surroundings in Canada. Metal detectors at every doorway and thorough background checks for every person entering those rooms. Security should be in its highest form given, that they are the leaders of Canada.
All the Canadian lawmakers in that very one room should be secured and felt safe and protected like Fort Knox's. But, that's where I find it odd … is it secured? And if so, how did an ordinary Canadian citizen like Yaroslav Hunka's with a questionable background enter that room that I probably would be banned from entering?
In an article by 'CBC News' stated.
Why parliament's protocol office does not go beyond a criminal record check when allowing guests into parliament during a world leader's visit? They also question why Hunka was allowed to live in Canada in the first place. 'My question is; why is security so relaxed at any time in a parliament sitting.'
So, after reading CBC Outlook, I'm not alone in my thinking.
**** This second part I find the most intriguing and, never mentioned by any journalist going down that rabbit hole of investigative inquiries. ****
If Yaroslav Hunka 70 years ago war records were tucked away concealed and never seen the light of day before this time, 'someone must have known and purposely and deliberately let the Canadian government and the people of Canada embarrass themselves' on the world stage, and maybe, for some unknown political reason.
The movie "Wag The Dog" always makes an appearance when a Political chess game plays out.
Now we must remember, it's not just our leaders that stood up and applauded this man. These very Politicians that we voted for stood up representing all the people of Canada. I felt the embarrassment 1000 miles away from where I live and, so should you as a citizen living in the North West Territories.
A short time after the standing ovation in Canadian Parliament, this questionable war hero and his buried past, never before seen Nazi War records of Yaroslav Hunka become known.
BUT HOW ??? and by whom? That is important information to know.
Somebody knew beforehand and deliberately let the Canadian Government and the people of Canada shoot themselves in the foot, embarrassing Canada in the world community for many years to come.
If there was such a thing as a political setup … 'THIS WAS ONE.'
Last comment.
Through research on this story, there has been no news outlet or any inquiry on the person who came forward with these hidden-away war documents. Nobody seems to asking that question. 'Hidden document revealed in such a short period after the fact should be an answered question. That part of Canada's relaxed security system I find concerning.
This is only the author's view. Signed, 'A Concerned Citizen'
On Another Note.
The president of the Ukrainian National Federation of Canada is defending a Second World War veteran of a Nazi unit who was recently lauded as a hero in Canada's Parliament, meaning … 'Yaroslav Hunka.' ...
About the Creator
I've been in the transportation industry most of my life, but I'll not bore you with truck stuff. After saying that, I have lots of interesting stories to tell so please, check back often and hit that heart button.
Reader insights
Be the first to share your insights about this piece.
Add your insights