What We Got Out of Stormy Daniels' 60 Minutes Interview
Sex, lies, and the possibility of videotape (and pics)! The porn star and her lawyer came out swinging in the Stormy Daniels' 60 Minutes Interview.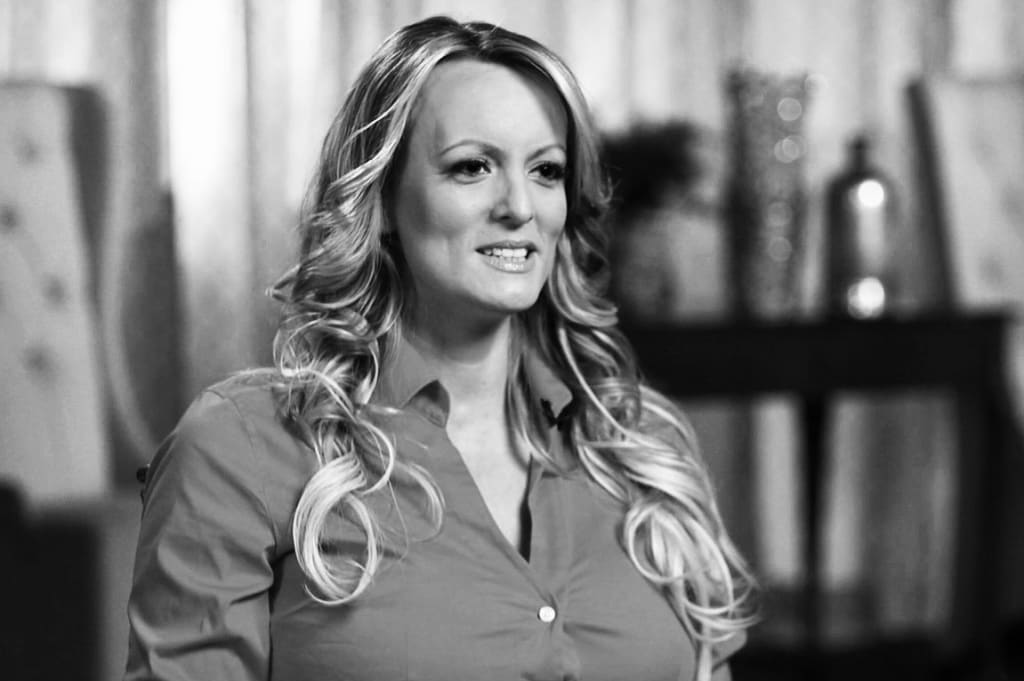 As always, the cover up is worse than the crime. And when it comes to Donald Trump, the cover up is always bad. One would think that decades of having to cover his tracks would make Trump a master of deceit, but really he's been coasting on wealth and white male privilege.
How do we know that? Because we know so much of the awful stuff Trump has done! And now we can add Stormy Daniels' 60 Minutes interview as another reason that Trump is the worst of us. And this White House storyline is likely far from over.
Stormy spanked Trump; they had sex.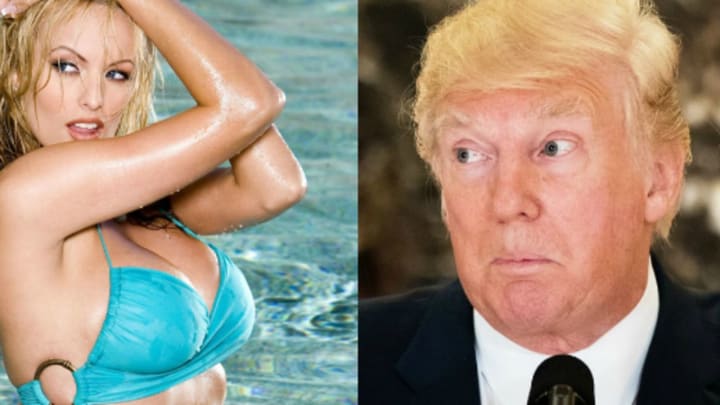 People hoping the Stormy Daniel's 60 Minutes interview was going to provide a salacious or detailed account of having sex with Trump were out of luck. What we got was an all too typical account of a powerful man who lures unsuspecting women up to his hotel rooms only to in someway surprise them with sex.
Once getting her into his bedroom, Trump began showing off some magazine he was on the cover of. Stormy was not impressed, going as far as to ask, "Does this normally work for you?" Trump seemingly didn't understand or appreciate her sarcasm.
Stormy then told Orange Julius that someone should spank him with the magazine. "You wouldn't," Trump said. Stormy told him to hand over the mag. The 27-year-old then commanded the 60-year-old Trump to drop-trou. He lowered his pants just enough to reveal his underwear, and got spanked.
They had dinner in his hotel room. Stormy asked to use the bathroom, and when she came out Trump was on the bed, ready for sex. Surprise! Watching the 60 Minutes interview, like reading the Intouch Weekly interview, was as uncomfortable as reading Cat Person in The New Yorker.
Stormy was not attracted to Trump and didn't want to have sex with him. But she didn't think of herself as a victim and said it was consensual. They didn't use a condom. As described in her InTouch Weekly interview, the sex was nothing crazy; just one position. The experience left Trump smitten, but it was never repeated. The two never had sex again.
Daniels' NDA may have violated campaign contribution laws.
The maximum an individual can give as a donation to a political campaign is $2,700. The $130,000 Daniels received 11 days prior to the election spectacularly exceeds that figure. Given the amount of scrutiny Trump's sexism and misogyny were receiving at that time, there is no way to valuate Daniels' silence at this critical juncture.
This violation could prove to be damaging for Trump and his "fixer," attorney Michael Cohen. As part of Stormy Daniels' 60 Minutes interview, her lawyer Michael Avenatti disclosed that he has proof that Cohen acted on Trump's behest given the use of a FedEx mailer sent to Cohen's office in Trump Tower and emails sent from Cohen's Trump Organization email.
Daniels passed a polygraph test.
Although not mentioned in Stormy Daniel's 60 Minutes interview, it's important to note that she took a polygraph test about her alleged affair with Donald Trump and passed. Additionally, Stormy has said that her motivation for coming forward with the story is that her reputation has been besmirched because of all the negative attention she is now receiving.
In regards to any gains she may make off the entire experience she quoted the perspective of another adult film actress, Jenna Jamison. "The left looks at her as a whore and just uses her to try to discredit the president. The right looks at her like a treacherous rat. It's a lose-lose. Should've kept her trap shut."
Daniels has a great lawyer.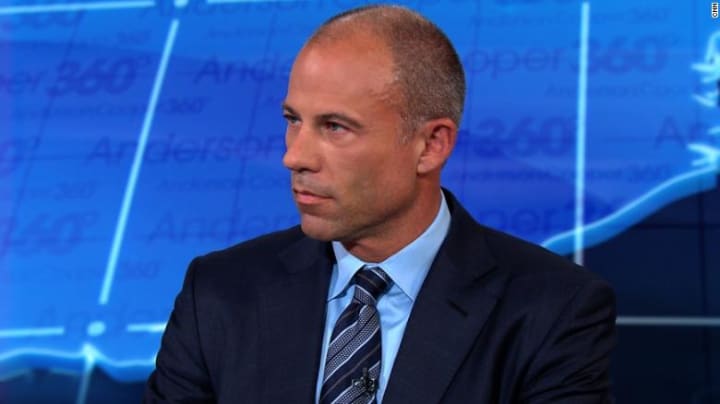 During Stormy Daniels' 60 Minutes interview, we got a great taste of her lawyer Michael Avenatti. This guy is for real! Michael Cohen has been threatening Daniels with upwards of 20 million dollars in penalties for the amount of times he claims she's breached the NDA, boasting that he'll be going on a vacation with her money.
Avenatti called the behavior "thuggish," an adjective he's thrown around on numerous occasions to describe Cohen. Avenatti shows no fear! Anderson Cooper asked if Avenatti was bluffing when it came to rumored pictures or videos of Trump. Avenatti countered, "You should ask some of the other people in my career when they've bet on me bluffing." Looks like Trump's pit bull has his own pit bull problem.
Daniels claims to have been threatened.
Daniels claims to have been physically threatened in the early summer of 2011. She was in negotiations to sell her story, but when the publication called Trump for comment, Cohen threatened to sue, so the story was dropped. Weeks later Daniels was in a Las Vegas parking lot with her infant daughter. A man approached and issued a warning, "Leave Trump alone. Forget the story."
The man then looked at Daniels' daughter and said, "That's a beautiful little girl. It'd be a shame if something happened to her mom." She didn't go to the police out of fear; and denied the affair when a gossip website contacted her about it a few months later. Daniels claims the experience left such an impact that she would immediately be able to identify the man who threatened her.
Trump has a history of affairs, sexism, and misogyny.
Avenatti has said repeatedly that the amount of details to Daniels' account is evidence of its truthfulness. It also helps that Stormy Daniels' 60 Minutes interview is about Trump, who's an openly bad person.
Trump demeans women; has admitted to forcibly kissing and groping women, and walking into dressing rooms; many women have come forward to accuse Trump of doing to them the very thing that he bragged about doing; his wife Ivana accused him of rape in a sworn testimony during their divorce proceedings; and Trump has a history of affairs. He began seeing his second wife Marla Maples while still married to Ivana, and met Melania while separated but not yet divorced from Maples (while he was on a date with another woman!).
Karen McDougal's interview parallels Daniels.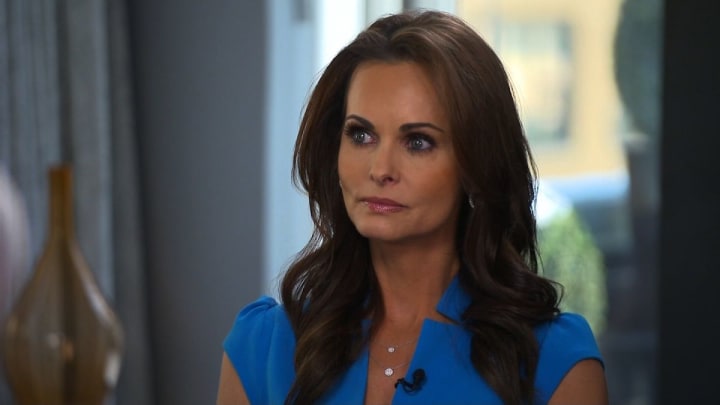 Just a week before the Stormy Daniels' 60 Minutes interview, former Playboy Model Karen McDougal did an interview detailing a 10-month affair with Trump and her attempts to tell her own story. Unlike Daniels, McDougal's story was purchased by The National Enquirer but not published because the periodical is owned by Trump's friend David J. Pecker.
While Daniels worried about Trump paying her after their physical encounter, Trump actually did try to pay McDougal. She found that devastating, crying on her way home. Nonetheless, she continued seeing him for 10 months. Now McDougal is also suing to get back the rights to her own story.
Trump dangled 'The Apprentice' in front of Daniels.
During the Stormy Daniels' 60 Minutes interview, the adult film start detailed how before and after their singular sexual encounter, Trump discussed getting her on The Apprentice. Over the course of multiple phone calls and at least one in person meeting at the Beverly Hills Hotel, Trump dangled the possibility of having Daniels on the show.
Daniels was skeptical, believing that NBC would see her as little more than a porn star and never let her on the air. Just another example of how powerful men attempt to leverage their privilege over women in a coercive manner.
Daniels' lawyer suggests long shot Mueller connection.
Many watched Stormy Daniels' 60 Minutes interview with wish fulfillment and schadenfreude in mind. These desires peeked When Daniels' attorney Michael Avenatti suggested that Mueller could investigate Cohen given the scope of Mueller's probe and Cohen's integral role in getting Trump into The White House and Trump's business dealings in general. Mueller's team would get to the bottom of it all real quick!
Stormy Daniels provided a baller ending.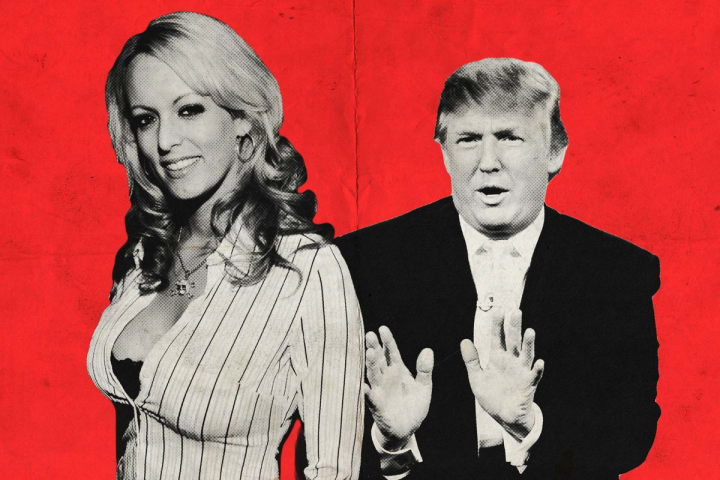 Stormy Daniels' 60 Minutes interview ended with a bang. Anderson Cooper said to Daniels, "The president watches 60 Minutes, if he's watching tonight, what would you say to him?" Daniels reply, "He knows I'm telling the truth." BOOM! She didn't even have words for the HairJob-in-Chief; she just put him in his place.