US Bills Introduced Nov. 2 - Nov. 9
A Quick, Easy Run-Through of the Various Bills that Were Introduced in the Last Week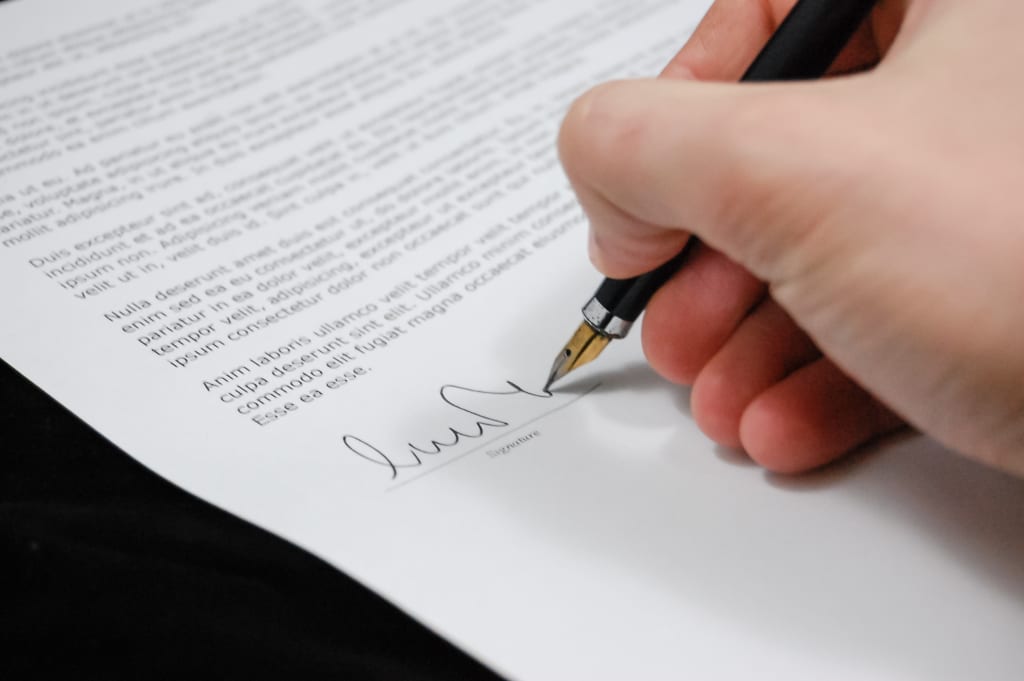 Picture from Pixabay
The biggest problem with the U.S. political game is that a lot of us are left in the dark about what's really going on in our country.
We get the highlights, sure, and the media will bring to our attention a particularly pressing piece of legislation, but we don't see what insidious bills may turn into a nightmare years from now.
Keeping that in mind, I've decided to create a series of articles delineating the various new bills in place, so that we may keep better track of our government.
For Your Reference, information shall be shown as:
Act Name
bill number, main sponsor
one sentence summary of bill
opinion on bill
Combat Violent Crime Act of 2018
H.R.7113, Sponsor: Martha Roby [R-AL-2]
Amends definition of a "crime of violence", from:

"An offense that is a felony and that by its nature, involves a substantial risk that physical force against the person or property of another may be used in the course of committing the offense"

to:

"An offense that is a felony and, based on the facts underlying the offense, involved a substantial risk that physical force against the person or property of another may have been used in the course of committing the offense"

Act is not retroactive and may not be used to try crimes committed before this Act is in place
In other words, "crime of violence" will be redefined, possibly to expand the definition to allow for case-by-case exceptions.
As someone who isn't a lawyer, I can't really guess what impact these words will have on criminal trials. In my opinion, this probably expands the definition of "crime of violence" so that things that may be circumstantially violent, but not inherently or intrinsically so, could be considered "crimes of violence."
That being said, I have no frame of reference for what crimes this may entail.
Given that this is the only legislation this week that was introduced by a Republican, it has the most chance of being enacted into law by January 2019. Whether or not there will be Democratic pushback remains to be seen.
Natural Disaster Safe Inmate Relocation Act
H.R.7114, Sponsor: Grace Meng [D-NY-6]
FEMA Administrator shall "encourage" states and localities to adopt policies to safely relocate prisoners before, during, and after disasters and emergencies
In other words, federal government would "encourage" states to evacuate their prisons as well in the event of a disaster like a hurricane.
This bill likely came to be in light of Hurricane Michael, in which several South Carolinian prisons were not evacuated along with the rest of the population.
That being said, the legislation as introduced is rather toothless. Encouraging states and localities to spend their own budget to relocate prisoners probably wouldn't change much. However, because it does not require any action from any party other than FEMA offering a PSA, it may actually pass into law in time.
3D Firearms Prohibitions Act
H.R.7115, Sponsor: Frank Pallone, Jr. [D-NJ-6]
prohibits the sale, acquisition, importation, advertisement, or marketing of firearm castings, blanks, and kits
homemade firearms must be issued a unique serial number "or other identifying mark" by a licensed dealer and must permanently affix it to their firearm

homemade firearms must be made after serial number is acquired
people in possession of an existing homemade firearm should report to a licensed dealer to get a serial number and permanently affix it to their gun
In other words, various castings, blanks, and kits would be banned from the market, and 3D-printed guns are legal if issued a valid serial number.
Clearly, this bill was introduced in light of the problem with 3D-printing a gun. However, rather than banning it across the board, this legislation only requires you to get a serial number or identifying mark, pay any fees associated with it, and print it on your firearm.
This is a very big, very serious bill. There are a lot of parts to this bill that I didn't include, and all will probably be scrutinized. I don't see it passing in the 115th Congress, considering that it will remain in session for only a couple more months.
Suicide Prevention Assistance Act
H.R.7116, Sponsor: Mark DeSaulnier [D-CA-11]
Creates grant program for primary care offices to provide self-harm and suicide prevention services
If issued, the primary care office would hire at least one clinical social worker

Primary care physicians would screen patients for (risk of) self-harm or suicide
If screened patient is or is at risk for self-harm or suicide, they would receive short-term self-harm and suicide prevention services from the hired social worker
If necessary, the social worker would refer patients to longer term health care facilities

10 grants available

Must be granted to 10 different primary care offices in 10 different states
Must be under $500,000
Grant lasts for 2 years, and may be renewed upon application
In other words, a grant program for preventing self-harm and suicide would be established.
Most likely the biggest argument against this bill is the extra tax money it requires—up to $5,000,000. It also may cause some problems with insurance, as I don't know if every patient would "qualify" for a screening.
That being said, it's up in the air. It's possible that Republicans may back this bill, but I'm unsure either way. This bill is also complicated enough that it probably won't pass before the 116th Congress swears itself into office. I doubt it will become enacted.
Bots Research Act
H.R.7117, Sponsor: Mark DeSaulnier [D-CA-11]
Establishes task force under the Chairman of the FTC to study "automated accounts," or bots on social media, and see how they affect "public discourse and elections."
After one year of studying automated accounts on various social media, this task force must report to Congress and "relevant Federal agencies":

What constitutes a bot
How bots influence political opinion and therefore elections
How to effectively combat said influence while "continuing to promote the protection" of the First Amendment
In other words, a task force studying bots that specifically target political debate would be created.
This is obviously a bill in relation to the 2016 Russian tampering scandal, and the heavy use of bots both promoting Trump and discouraging left-leaning individuals from voting for Clinton or at all.
Given that this Congress is Republican-led, and many of them deny that Russia interfered with the 2016 presidential election in a meaningful way, this bill has the smallest of small chances. Passing each chamber would be a herculean task, and it likely would be vetoed by Pres. Trump as soon as it hit his desk.
That aside, it's a little concerning, as it asks the task force to assess how to combat bots while "continuing to promote the protection" of the First Amendment. That's the kind of vague language I don't like. The phrasing "promote" rather than something like "remaining in line with" creates a lot of questions. To promote something does not necessarily mean to follow it.
So, if by some miracle this doesn't die immediately, keep a close watch on this one.
Excessive Use of Force Prevention Act of 2018
H.R.7118, Sponsor: Hakeem Jeffries [D-NY-8]
Amends "color of law" legislation (Title 18, U.S.C., Section 242), which makes it a crime for police or any legal authority to willfully deprive someone of a Constitutional or legal right or privilege.
Define chokeholds as "any pressure to the throat or windpipe which may prevent or hinder breathing or reduce intake of air."
Further defines it as a "punishment, pain, or penalty"

Under Section 242, this means that the punishment for chokeholds would be a fine, up to 10 years in prison, or both.
In other words, chokeholds would be illegal for police to perform nationwide.
This bill was originally introduced by Rep. Jeffries in 2015, after Eric Garner died from asphyxiation when a police officer held him in a chokehold. However, it died in a previous Congress and is only now being reintroduced.
Because legislation in progress is cleared when a new Congress takes place, it's risky to introduce this bill so late into the year. The next Congress will come about in January 2019, so there isn't much time to debate.
Then again, December and January are the some of the busiest times of year for government, especially a sitting duck government, so it's possible it'll get pushed through.
That being said, it may be introduced simply to start momentum on this bill so that it may be (re)reintroduced in 2019.
legislation
Haley is a passionate freelance writer who enjoys exploring a multitude of topics, from culture to education.