Tories Reverting To Type Under Kami-Kwasi.
Angela Rayner Promises Labour Will Be On Your side.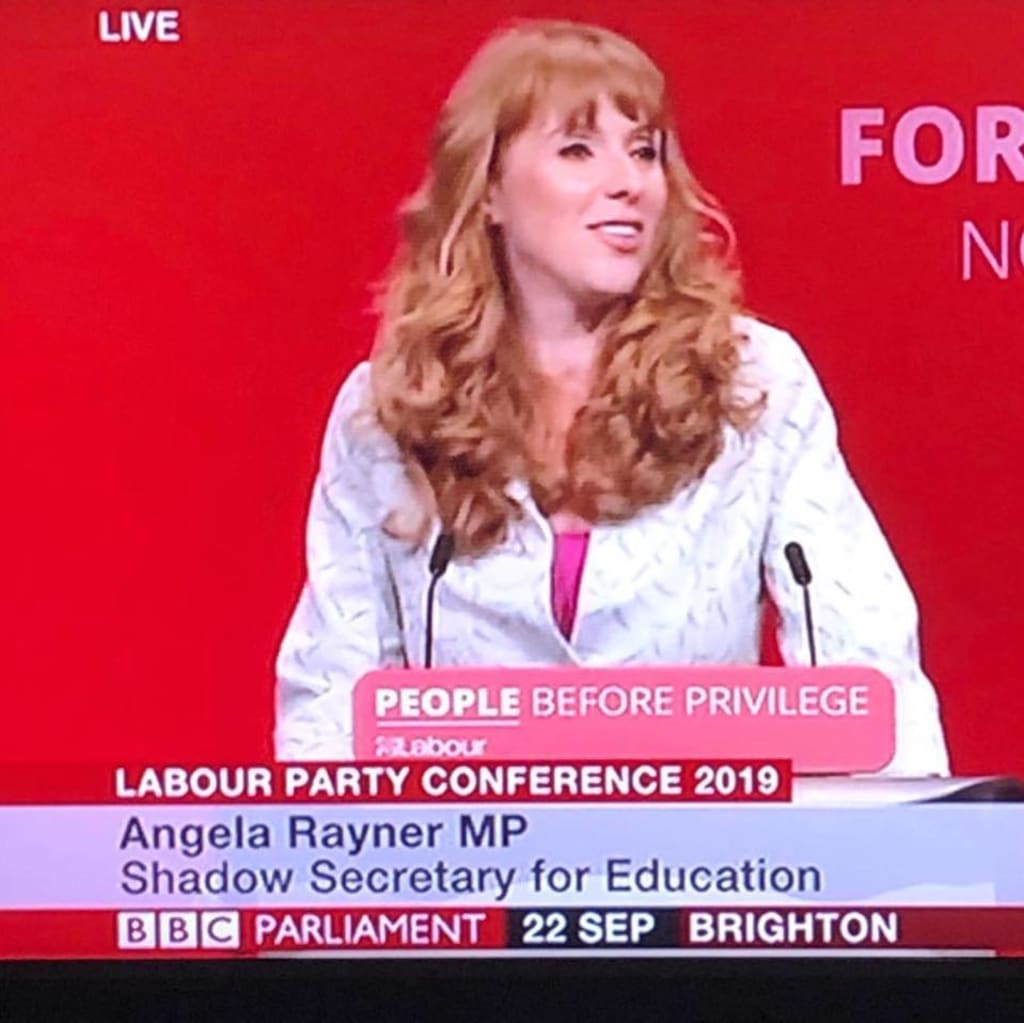 Labour Deputy Leader: Angela Rayner.
Labour it would appear has been given a gift by Chancellor Kwasi Kwarteng or 'Kami-Kwasi'. Labour accused the chancellor of crashing the Pound after Mr. Kwarteng's mini-budget. The Pound did indeed fall and is at its lowest in 37 years.
Financial pundits have pointed out that tax cuts one of the planks of Mr. Kwarteng's budget will only benefit the wealthy. Under Truss who is an unashamed Mrs. Thatcher admirer has reverted to type. That is to say that Mr. Kwarteng's emergency budget only benefits the Tories' paymasters-in-chief - the rich.
The gift given to Labour by the Conservatives is Mr. Kwarteng's budget. A budget that does not suit the pockets of those under a certain threshold of earnings. Labour will make and have made ammunition out of this and why wouldn't they?
Angela Rayner Deputy Leader of Labour said Kwarteng's budget was a disaster. Ms. Rayner outlined in her speech to the Labour conference that ordinary folk would be better off under Labour.
Ms. Rayner a one-time single mum from an ordinary background is never one to mince her words. Her words have landed her in trouble with the Tories many a time. She and Sir Keir have had their tensions, of course, they have. However, as Prime Minister and Deputy Ms.Rayner and Sir Keir could make a formidable team.
Reporters at the annual Labour conference in Liverpool said there was a buzz about the party. Labour now lead the Tories in the polls by 17% and if anything Truss and Kwarteng will help them get even higher. It seems all Labour have to do is keep attacking the government where it hurts and watch them implode. Even some Tories are not happy with Truss and letters have been sent to the 1922 Committee. If enough letters are dispatched by Tory MPs it would trigger an automatic leadership contest.
It seems the House of Labour is united with right and left putting aside their differences. In the hope that now their time has come that could see Labour form the next administration under Sir Keir.
With all the Tory shenanigans that this government have got up to they have only themselves to blame. Four incompetent Prime Ministers: David Cameron, Theresa May, Boris Johnson, and now Liz Truss. Rubbish policies that have hurt the poorest in our society, an NHS on its knees, migrants crossing the channel, an incomplete Brexit deal, etc. It finally seems as if many have had enough of the lies and falsehoods of this government. It seems the light has shone through for Labour at this conference and the voting public has noticed.
Of course, the ghost of Jeremy Corbyn and those who support him are still around. However, one supporter welcomed the news of a state-owned industry to help energy consumers. One which would allow ordinary people to have a stake in the company. So it seems the Labour right has kept some Corbynista policies like the one described above.
For all the buoyancy from Labour at the conference Labour admit there are still some people to be convinced. Labour cannot take it for granted that they will be returned to power in 2024. They have to keep presenting alternative policies that will help those at the bottom especially. Those who have been overlooked and downtrodden by Conservative policies. Those are the core and key voters that in the end will return Labour to power.
I'm not saying a Labour government will be perfect. However, the Conservatives have indeed 'been in power too long for any good they have done'. So to continue the historical mantra 'in the name of God go!
About the Creator
I am a freelance writer currently writing for Blasting News and HubPages. I mainly write about politics. But have and will cover all subjects when the need arises.
Reader insights
Be the first to share your insights about this piece.
Add your insights