This is not good news
Boris Johnson announces new lockdown in England despite claiming life would resume by Christmas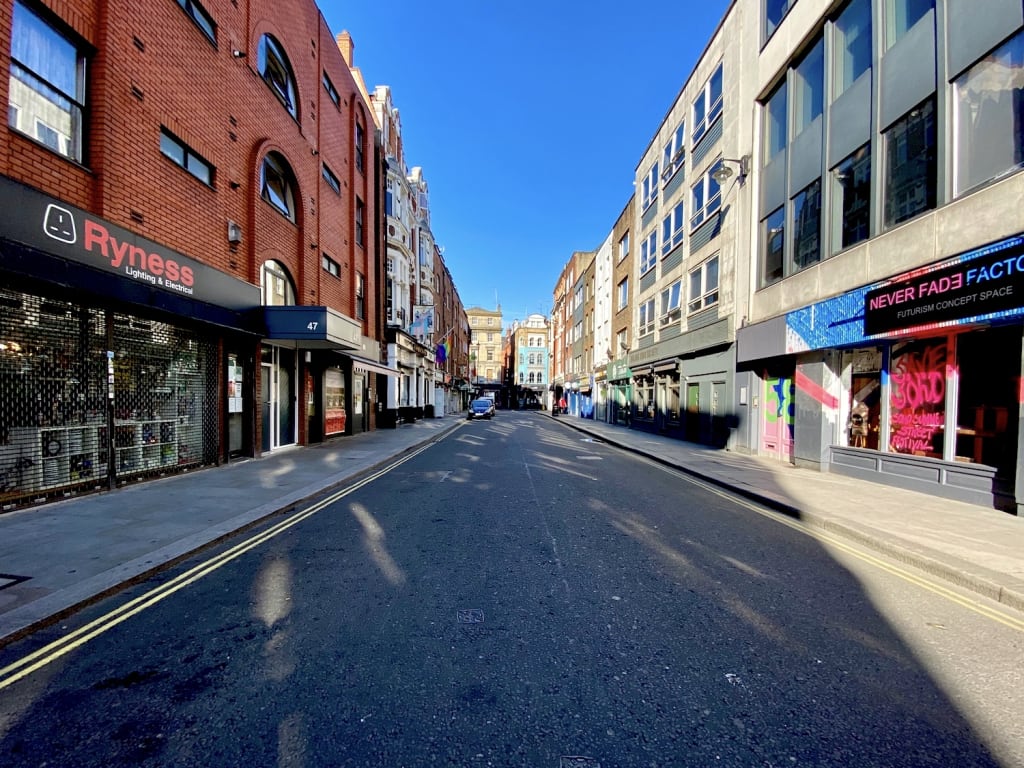 Photo by Anton Black
Last March the UK was put in coronavirus lockdown for 100 days. 100 days. But, it felt like forever. It felt like forever since we last had our hair cut since we had a chilled pint at our favourite pub since we wrapped our arms around our (still vulnerable) parents. For 100 days we couldn't go to the theatre or cinema. It was only March when Boris Johnson announced that Covid-19 posed a genuine risk to the UK and that we must "stay home, protect the NHS and save lives."
Things changed, though.
The prime minister announced that, from July 4 pubs, restaurants and hairdressers would be able to reopen, providing they adhere to social distancing guidelines.
He set out that two households would be able to meet up in any setting with social distancing measures, and people could enjoy holiday breaks in England with the reopening of accommodation sites.
And, to begin restoring the arts and cultural sector, some leisure facilities and tourist attractions were allowed to reopen. That meant being allowed to visit gyms, playgrounds, museums, galleries, theme parks, arcades, libraries, social clubs, places of worship, and community centres.
We were all excited, of course, and understandably so: after all, it seemed as if our freedom was restored just in time for summer. A 'significant return to normality' by Christmas was promised.
But was the Covid-19 pandemic indeed over?
Well, as written by The New York Times, pandemics typically have two sorts of endings: the medical, which happens when the incidence and death rates fall, and the social, when the epidemic of fear about the disease fades.
"That is to say, an end can happen not because a disease has been defeated but because people become tired of the panic mode and learn to live with it," they wrote.
Which boils down to this: sometimes, the threat is still very much there, but people are sick and tired of hearing about it.
The number of deaths registered in the UK fell below the five-year average for the first time since mid-March at the beginning of July. This decrease, according to experts, represented a drop in coronavirus-related deaths.
Similarly, the R-value for England was between 0.7 and 0.9 at that point. Scientists and medical experts, though, had warned that time would tell if crowding outdoors (yes, we're talking about the Bournemouth beach incident) had affected the spread of the virus.
It is also worth keeping in mind that, as reported by the BBC, only about 6% of the UK population got infected with Covid-19 so far. There was and still is no guarantee they are all immune. And, following Leicester's localised lockdown, some expressed fears of a 'second-wave'.
"The evidence shows that the large majority of people are still susceptible. In other words, we knew that lifting all restrictions would take us back to where we were last February," Dr Adam Kucharski, London School of Hygiene and Tropical Medicine, told the news outlet.
"It's almost like starting from scratch again."
We were told to remember that the virus was still around. That many were still advised to shield. That Covid-19 was no less deadly or infectious.
So, we enjoyed the newfound freedom. Got our haircut and went to the pub. We have been staying overnight at a loved one's home. The only thing was to make sure we used our common sense and take care while doing so.
Or, as one person on Facebook so charmingly put it, "don't be fucking stupid and spoil it for everyone else."
But here we are. The number of new Covid infections is doubling every nine days, and in some areas, the R number is now above two. The report of the React-1 study by Imperial College London shows the prevalence of infection in England has increased in all age groups. The greatest has been among people aged 55-64 years, while the highest overall prevalence was among 18 to 24-year-olds.
Hospitals are now dealing with the consequences of increased infections.
On 1 September, 59 people with confirmed Covid were being ventilated in intensive care units. By 28 October, this number was 788. The number of hospital inpatients who tested positive to Covid-19 has also climbed from 472 on 1 September to 8,535 on 28 October. Consequently deaths have also increased.
This situation was not inevitable. Without action over the summer to mitigate the risks, this was going to happen.
In July, an Academy of Medical Sciences report outlined a "reasonable worst-case scenario" in which the R-value rose to 1.7 from September 2020 onwards. It predicted a peak in hospital admissions and deaths in January and February 2021, like the first wave.
This is the scenario we are seeing now, in October. As the report pointed out in the summer, this climax was not inevitable and, if further measures had been taken over the summer, it might not have come to this.
Towards the end of September, the Scientific Advisory Committee for Emergencies (Sage) advised the government that a number of interventions were required to turn the exponential rise in new cases. These included a circuit-breaker lockdown, no mixing between households and with people working from home where possible.
They also had closing bars, restaurants, cafes, indoor gyms, hairdressers and other indoor spaces where people mix. And Sage also urged transferring all university and college teaching online where practicable.
At this point, the government was determined not to implement these recommendations.
Instead, it adopted a messy three-tier system in England of local lockdowns. The latest data from the React-1 study clearly shows this approach hasn't worked.
Much has been said about the economic devastation caused by lockdowns. But it's crucial to understand that health and wealth are intimately intertwined. There are significant health repercussions associated with unemployment and poverty. Dead people are not economically productive, and critically unwell ones use resources without being able to take part in economic activities. Economics and health don't function in separation.
A significant increase in numbers of Covid 19 cases exposes people with other health problems to an increased risk of harm.
The impact of the increase in cases during the first wave meant parts of the NHS had to stop regular services. Researchers from the UCL Institute of Health Informatics estimate there could be up to 18,000 additional cancer deaths due to the strain the pandemic is putting on cancer care.
In the spring, we saw the consequences of delaying an inevitable nationwide lockdown. Every day we wait, more people becoming infected, the scale of the problem grows, and harsher measures will be needed for a more extended period. Urgent action to halt the spread of this virus, save lives, and protect the health of both people and the economy is needed. The sooner we understand it, the better.
Reader insights
Be the first to share your insights about this piece.
Add your insights