There But For Fortune
Too Many People Are Being Forced to Beg To Live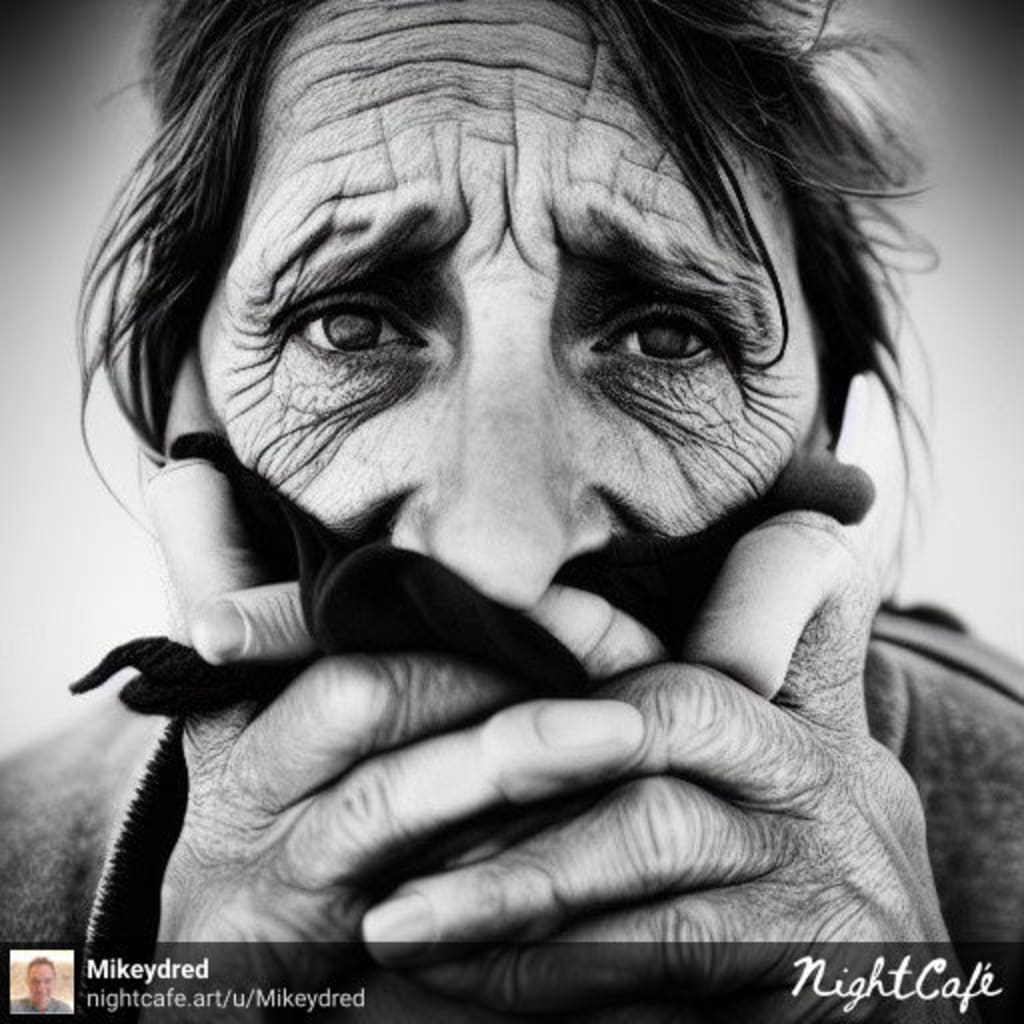 Introduction
The words of the Phil Ochs song resonated with me because of what happened today.
Today was an unusual day for me, I had to go into town and meet with work colleagues for an all-day conference. Although the weather was not good I decided to walk the three miles into town and took a route along the West Road in Newcastle.
Coming up to the site of the old General Hospital I saw an old guy (he was probably younger than me) lying in a doorway with a crutch. He politely started to ask me for some money but I had to tell him that I had none, because my wallet and pockets had no money in them.
The Cashless Society And Those Down On Their Luck
These days many people do not carry cash. I can't remember the last time I used a cash machine and the only time I tend to use cash is at the local Chinese Takeaway which doesn't take cards.
Because I never have cash I sometimes buy some food to give to people who need help, but some days like today there was no food shop near and I was on a timer.
I read once that the worst thing for these people is when people completely avoid them and make them feel as though they don't exist. I always try and make a point of saying that I have no money so I do not ignore them when I have nothing to give them.
Why Is It Like This?
Since the nineteen seventies banks made plans to sell credit and promote wage suppression making people even more reliant on credit. If you can check out Adam Curtis' "Hypernormalisation" on the subject. It is on the BBC iPlayer here.
Added to this fewer people can afford to buy their own homes, so are reliant on renting properties which are more and more owned by private landlords rather than local authorities. When people do not have a job they are reliant on social security which is often squeezed by governments putting people more and more at risk of becoming homeless.
I have heard quoted that most people are three paychecks away from being made homeless, I am lucky not to be one of those but I can see how it could easily happen.
Since Covid has been curbed there are lots more people on the streets, sleeping rough, but fewer people have money to help them out and I am not sure how to approach this. I want to help, but feel the only way is to donate food which may help them stave off their hunger.
In a time where even food banks are running short and things are increasingly difficult if you do not have a roof over your head and a reasonably remunerated job.
The situation is worsening by the day and charities are being stretched to breaking point because governments are more concerned with money than people.
What Can We Do
Maybe keep some coins in your purse or wallet in case you meet any unfortunates on the street. Alternatively have some food or snacks on you you can give out.,
The thing is Britain is the fifth largest economy in the world but more and more people are being pushed into poverty due to government policy.
Conclusion
If you can, help these people. I am going to finish with a list of links to organisations that may be able to help people who are unable to help themselves.