The Talented Mr. Kersey: The Tory Pressure Group, the Diploma Mill, and the Tesco Tax Manager
The End of The Traditional Britain Group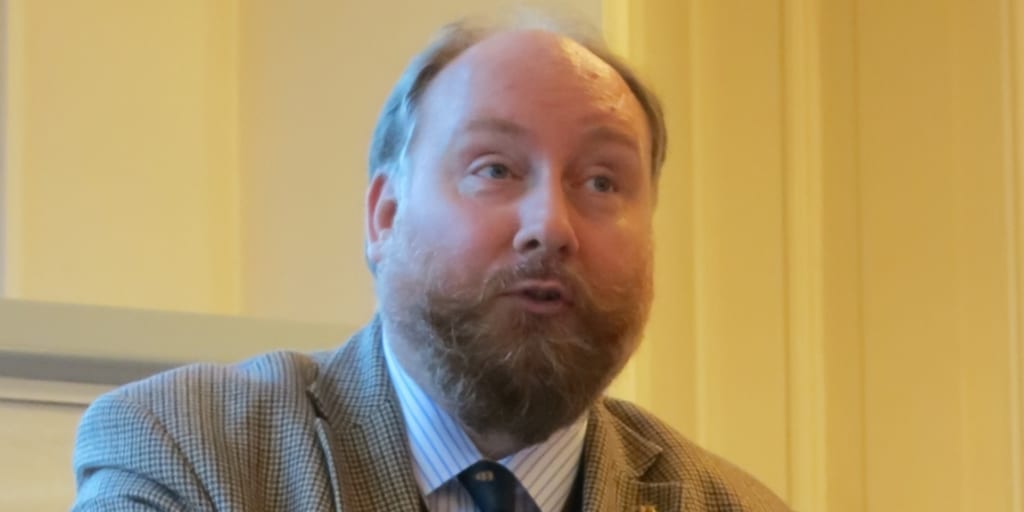 The Talented Mr Kersey: Co Vice-President of the Traditional Britain Group
In 2002, John Kersey was living with his mother, father, and sister in Enfield, London. He was a 30-year-old pianist who was struggling to find his place in society. He had been to university to study music and had started to record copyright-free classical music, mainly work from the lesser known composers of the romantic period. The internet revolution would change John Kersey's life considerably. In July 2003, John Kersey would purchase his first fake online diploma, to become a "Doctor of Education," from Saint Regis University for $1681.00. Saint Regis was later exposed as a "Diploma Mill," also humorously nicknamed as a "Goativersity." The effort to expose Saint Regis was led by a Professor of Physics at the University of Illinois named George Gollin. Professor Gollin was a force to be reckoned with. In September 2003, Professor Gollin wrote a paper in the form of a slideshow presentation entitled "Unconventional University Diplomas from Online Vendors: Buying a PhD. from a University that Doesn't Exist." In the piece, he exposes how the diploma mills were functioning online, compares the website design of real and fake universities, and supplies a magnificent portfolio of evidence to back up his accusations.
Professor Gollin considered himself an amateur on the subject of diploma mills. He said the real experts were author Dr. John Bear, and Mr. Ezell, who was head of the FBI's Operation DipScam until his retirement in 1992. Together these men were at the front line in exposing Diploma Mills in the early naughties. During the US authorities investigation into Saint Regis University, called "Operation Golden Seal," the name John Kersey came up in many emails and articles. Professor Gollin was kind enough to supply me with all the information in his possession that mentioned John Kersey. This included many of his email correspondence and other types of documentation which were collected as evidence during the Saint Regis University investigation by the American authorities.
With this information, archived sites on the "Wayback Machine," and all other available sources, I have pieced together the facts, and in doing so I have discovered a complex web of lies, fraud, and fakes. Before I tell you this story, allow me to show you where I started.
The Traditional Britain Group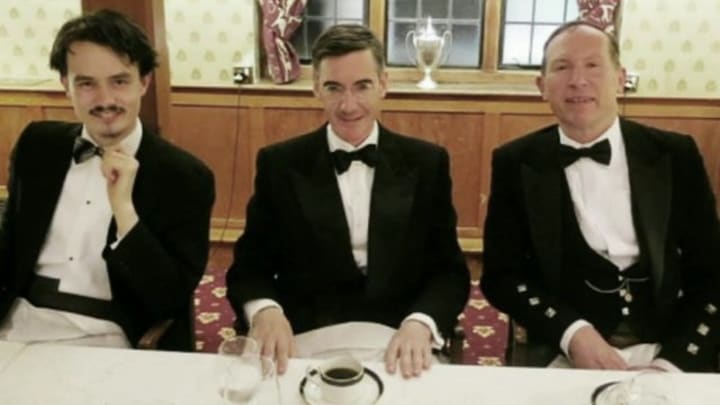 The right wing Conservatives of the Traditional Britain Group describe themselves as the "Counter-Revolution" to the liberal establishment. They see everybody on the political left of them as the enemy, this includes most Conservatives, and the ruling UK Conservative Party. Their speakers have included Jacob Rees Mogg MP, the far right US Nationalist Richard Spencer, far right libertarian Sean Gabb, the young far right speaker and new head of The Libertarian Alliance Keir Martland, as well as many other guests and members. As the UK Conservative Party become weaker by the day, it is not only the left of UK politics who wishes to exploit their many current predicaments, but also the right wing of their own party. The far right monarchists who rule the TBG lost their powers in the House of Lords almost two decades ago, yet they continue to try and insert their influence on our modern society. The TBG suppose that all of the answers to current and future social issues can be found in the past of the "English Civilisation." They are less of Traditional Britain, and more Traditional England.
President of the Traditional Britain Group - The 7th Baron of Sudeley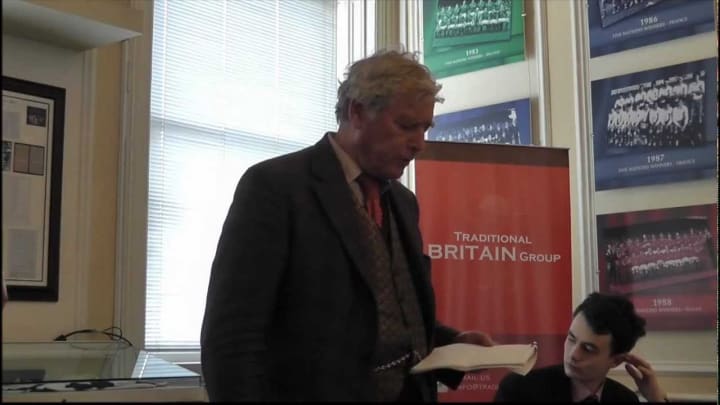 The president of the TBG is former life peer Merlin Charles Sainthill Hanbury-Tracy, 7th Baron of Sudeley, who was born on 17th June 1939. He succeeded his cousin, Richard Hanbury-Tracy, 6th Baron of Sudeley, at the age of 3 years old, as his father had already been killed at Dunkirk during World War II. He grew up like many other establishment figure would have, going to school at Eton, and studying at Oxford University afterwards. Lord Sudeley played an active role in the House of Lords from the age of 21 until Tony Blair introduced his reforms and the House of Lords Act 1999. Lord Sudeley opposed the reform insisting "if it isn't broken, why fix it?", but these were different times, and the House of Lords was lacking balance in political representation. Lord Sudeley was deeply embedded in the "old boys network" of the Tory Party circles. Lord Sudeley had already been in various influential positions in various Conservative Party pressure groups. He had been President of the controversial UK Conservative Party Monday Club Vice-Chancellor of the International Monarchist League, Vice President of the Western Goals Institute, and he was also a patron of the right wing Quarterly magazine "Right Now!" Like many people in the Traditional Britain Group, Lord Sudeley's titles were not earned through hard labour, but were rather mainly ceremonial. The right wing like to invent positions of conceptual power and this is a running theme throughout the Traditional Britain Group.
Lord Sudeley's picture appears as many times as Enoch Powell's on the Traditional Britain Group website. On their homepage you will find one of Lord Sudeley's writings titled "The Role of Heredity in Politics" originally written in the early 1980's. It is the ramblings of a royalist, where he shares no new insight. On 2 June 2006, The Times newspaper quoted Lord Sudeley as stating that "Hitler did well to get everyone back to work." The Times also reported him saying that "True though the fact may be that some races are superior to others," going on to suggest that such opinions may interfere with the Monday Club's hopes of being accepted again in Conservative Party circles.
Co-Vice-President & Treasurer of the Traditional Britain Group - Gregory Lauder-Frost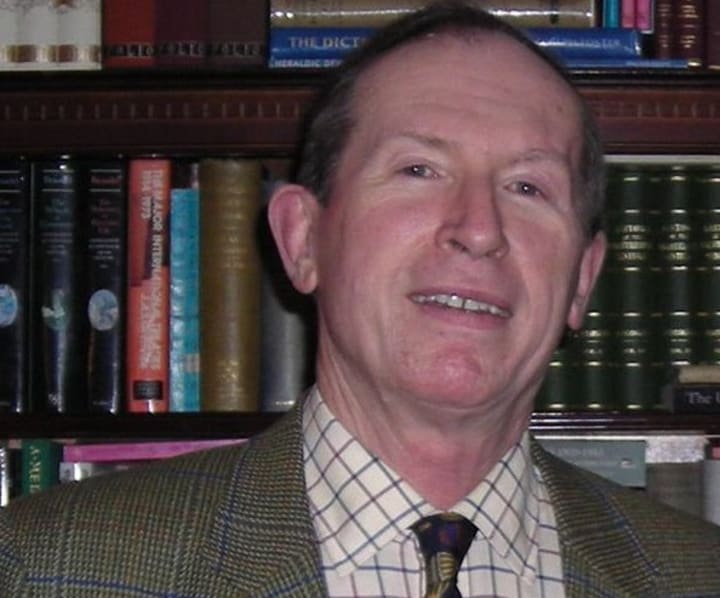 The treasurer and co-vice president of the TBG is Gregory Lauder-Frost, once chairman of the foreign affairs policy committee of the Conservative Party Monday Club, the pressure group that was banned by Iain Duncan-Smith because of its racist views.
He argued against Doreen Lawrence, mother of murdered Stephen Lawrence and veteran campaigner for racial equality, being given a lifetime peerage. Appearing on the Venessa Feltz BBC 5 phone-in radio show on the 9th August 2013, Lauder-Frost stated that Doreen Lawrence should be sent back to her country of origin. In the interview, he also refers to Mrs. Lawrence a "spiv" and accuses her of anti-English rhetoric. Gregory Lauder-Frost suggests sending all people of ethnic diversity to their countries of origin citing the 1970 Conservative Party manifesto as legitimising the argument.
Co-Vice-President of the Traditional Britain Group - John Kersey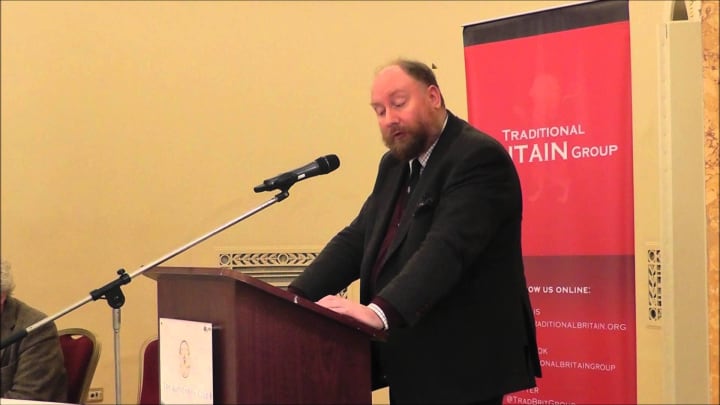 John Kersey is co-vice president of the Traditional Britain Group and is an extraordinary figure. His entire title is supposedly Professor John Kersey, DD, DLitt, EdD, PhD, FRSA, FRGS, FSA Scot. Mr Kersey refers to himself as an educationalist, musician, and clergyman and he claims to hold many honorary titles given to him by various organisations. He has taught music and says that he is an acclaimed pianist with his own record label, Romantic Discoveries Recordings, with over 100 CD recordings to his name. In 2013, Professor John Kersey spoke at a Traditional Britain Group meeting on, "Preserving the Substance of a Nation: The Role of a Traditional Conservative Counter Establishment." In his first speech to the TBG, Mr. Kersey explained that "the true enemies of traditional conservatism were both socialism and neo-conservatism." He called for "a repeal on all UK government legislation for the last 25 years." John Kersey makes it clear that he cares only for the English, he denies climate change, and he is obviously homophobic, stuck in his strict religious views. In this meeting, he tells of how the "undesirables" should be kept out of University and that the "UK is in need of a revolution." Mr. Kersey adds that we need to rebuild the UK from the bottom upwards, and not starting at the top down. As he speaks, the professor becomes more impassioned by his own rhetoric. He explains that what the counter-establishment need to do is "start at the grassroots," and "those with wealth should invest in foundations in a plan for long-term resistance."
John Kersey ends his speech by saying, "There will eventually come a point where the present society will show its weakness openly, and where public dissent will spill over. What we will need then will be those that can channel that dissent, and provide solution to it that have their roots in the most fundamental values of our civilisation. That will be our moment, and we must be ready for it." To me, those sound less like the words of a Clergyman and more like the barking of a hate-filled demagogue. John Kersey truly seems to believe that he is more superior than most folk, though he isn't all he seems.
The Talented Mr. Kersey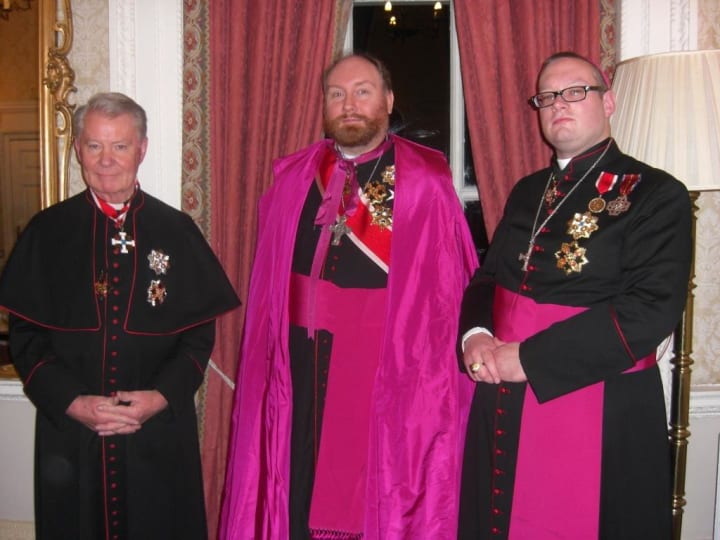 My plan was to expose the Traditional Britain Group as the racist frauds that I believed them to be. But my investigation into John Kersey just kept revealing much more interesting and valuable information. After John Kersey bought his Diploma as Doctor of Education from Saint Regis in 2003, he began researching which schools would accept the accreditation. In emails dated August 2003, John Kersey discusses, with Thomas Carper of Saint Regis University, the subject of John Bear and his associates battle against diploma mills. In these communications, John Kersey appears desperate for his bought qualification to be accepted in the UK via UNESCO's support of Liberian Educational System and, in turn, the Liberian-registered Saint Regis University.
On October 4, 2004, the Liberian Embassy in Washington DC posted the message "Urgent Disclaimer on the Illegal Establishment and Recognition of Higher Education Institutions in the Republic of Liberia." They declared whatever documents St. Regis University may claim to possess emanating from the National Commission of Higher Education were null and void. SRU and 120 other diploma mills were closed down by the American authorities, causing a vacuum that many global fraudsters rushed to fill.
Marquess Educational Consultants and EAU Educational Solutions

On the 1st of July 2005 in a paper written by John Kersey and Sheila Danzig entitled "Does the value of your degree depend on the color of your skin," John Kersey describes himself as, John Kersey Ph.D. of Marquess Educational Consultants, Ltd. He lists his website as marquess-education.com and lists his contact email as [email protected] At this website in 2008, the footnote states Marquess Educational Consultants, Ltd., Registered in England and Wales no. 5507264. Registered Address: 27, Old Gloucester St., London WC1N 3XX. This was never a registered company in the UK. The address is a Post Office Box at Monomark house.
The first time that Marquess Educational Consultants Limited is mentioned in official documents is on 27th June 2007. This is when John Kersey incorporated the European-American University and registered it as a company under the name EAU Educational Services Limited, whose company number was 06297627. Marquess Educational Consultants itself was never registered with companies house in the UK but was simply a proxy name used by John Kersey when incorporating EAU Educational Service. For some reason, John Kersey wanted to keep his name off the records which he was successful in achieving until 23rd June 2009. Companies House records relating to EAU Educational Services show him signing on behalf of Marquess Educational Consultants as its director.
John Kersey isn't alone in the creation of EAU Educational Services. A man named Andrew Linley is also listed as a director of the company. Andrew Linley and John Kersey both dress up in robes and claim similar titles, in both their church and in supposed education. I believe that Andrew Linley first met Mr. Kersey when they lived near to each other in Enfield. But the registered company secretary is even more intriguing. Amanda Wade-Jones has had a very successful career and has worked for Tesco PLC for almost a decade. Amanda Wade-Jones is no Tesco check-out girl or store manager, but rather she has held positions such as UK Tax Manager, Senior International Tax Manager, and is currently Head of Transfer Pricing and Risk. Wade-Jones is one of the movers and shakers in the Tesco hierarchy.
Mrs. Wade-Jones has also been the registered company secretary for many other small and large businesses. She is actively registered as secretary for Fedipat UK Ltd which is the UK wing of the French bakery solutions company Fedipat International based outside Paris. She is also the current secretary for Pamela Small Consultancy, a financial advice consultancy in Surrey. Amanda Wade-Jones has also been registered as secretary for Narada Europe which Chinese business Bo Chen is a director and works on new energy storage solutions. She was also registered with Einherjar Ltd who describe themselves as "security cleared infrastructure architects with experience in law enforcement, MoD, and intelligence communities." Mrs. Wade-Jones seems like a very successful tax advisor but questions must be asked about her relationship with EAU Educational Solutions and John Kersey. I have contacted Mrs. Wade-Jones but as of yet, I have not received a reply.
To see John Kersey's vision for his European-American University you will need to seek the help of Archive.org. The website Kersey operated the EAU from was thedegree.org but nowadays it'll link you to the Western Orthodox University. In 2008 the website would take you to the homepage of the European-American University which claimed to be an accredited university with a rich history. In 2010 the website was improved and included testimony from supposed successful alumni. By 2013 John Kersey is centre stage of thedegree.org. By this time, John Kersey is obviously confident of the success of the University. The website address remains home of the EAU until 2017 when it becomes the Western Orthodox University which also heavily features Andrew Linley and offers many forms of diploma for those willing to pay.
What is clear is that EAU Educational Services was intended to be a lucrative Diploma Mill. Even after his experience with Saint Regis University, John Kersey was intent on offering what he termed "an alternative vision for higher education." The EAU Education Services Ltd was officially dissolved in October 2016.
The Great Pretender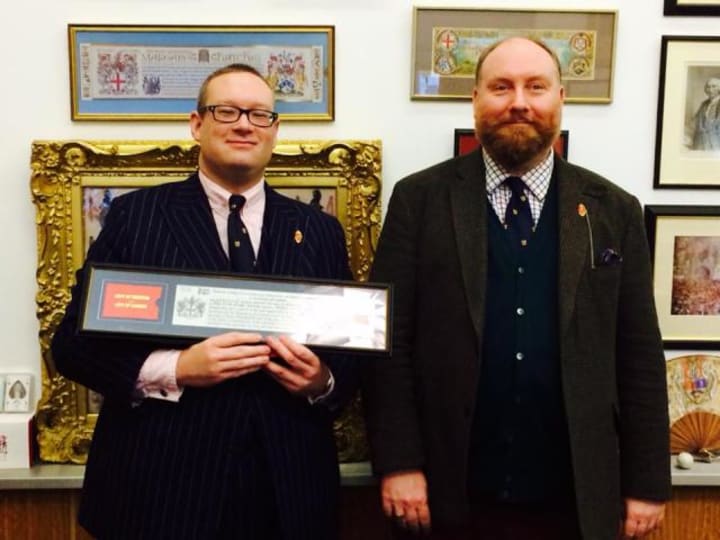 JohnKersey.org was set up around 2008 by Mr. Kersey with the intention of promoting his many titles. He had begun his research of various religious organisations and being a doctor just wasn't enough for him. John Kersey decided that he should be a Bishop too and actually made claim to being the direct true heir to Saint Peter. Over the next few years he would revive dead orders of the church and say that he was now the head of them. John Kersey claims to be the adopted son and heir of Prince Kermit William Poling de Polanie-Patrikios of West Virginia, a descendant of the Byzantine Emperor Leo V Patrikios and of Rurik, ruler of Novgorod, and the head of the monarchist movement in exile of Belarus. He claims that in 2016 he was appointed a Pontifical Academician, becoming an Honorary Academician of the Pontificia Accademia Tiberina in Rome, and in 2017 was supposedly elected an Academician of Honor of the Norman Academy. John Kersey says on his website that he has earned numerous degrees from universities in Costa Rica and Panama. In fact there are so many outlandish claims that it's almost impossible to list them without an encyclopedic reference guide.
This has not been a solo endeavour. Andrew Linley also claims to hold many of the same dubious titles as Kersey and he offers diplomas and titles for cash on the Western Orthodox University. Almost a decade younger than John Kersey, Mr. Linley seems to share many experiences with John Kersey which, as of 2014, includes speaking at the Traditional Britain Group seminar. John Kersey and Andrew Linley are clearly obsessed by gaining recognition that has never been earned and that is probably why they fit in with the entitled lords and ladies of the Traditional Britain Group. However, the TBG think that Mr. Kersey and Mr. Linley are educators, scholars, and clergymen, when actually John Kersey is more of an unemployed narcissistic pianist while Andrew Linley as his willing sidekick.
John Kersey currently lives in King's Lynn, Norfolk, and has converted his large garden shed into the "Vilette Chapel." He's opened another website located at san-luigi.org, where he has invented an entire backstory for the chapel in his garden. John Kersey claims that his "San Luigi Order" is not only credible but he even claims that it is a charitable trust. He also renamed his home San Luigi House, though Google street view doesn't show anything of note about his humble residents.
The Connections and the Crimes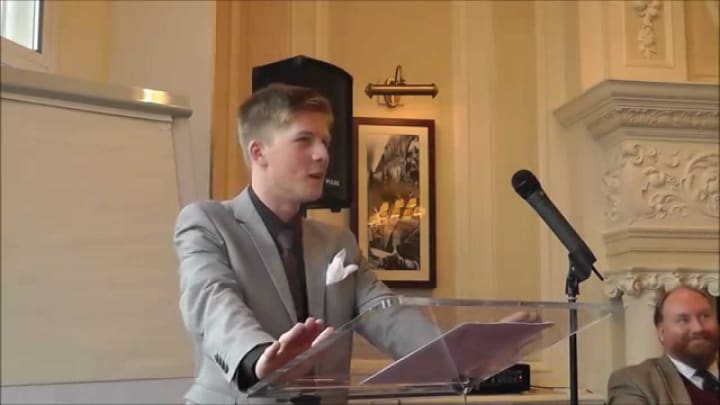 It's clear to me that laws have been broken and that I am now in possession of evidence that would be best in the hands of the UK fraud squad. But there are other more awkward questions arising from the story of the talented Mr. Kersey. Are we, as a society, comfortable in the knowledge that grown men are pretending to be bishops and doctors? Is it acceptable for these men to convince their local communities and associates, whomever they may be, that they are paragons of virtue or academia? Are there safeguarding issues at stake? What is one of the most successful Tax Managers for Tesco PLC doing as part of a potential diploma mill?
My belief is that Mr. Kersey will find this story hard to explain to the men and woman of his right wing Tory pressure group. All they need do is double check the information to discover that it is fact. I can imagine that some members will be angry, that others won't really care, but they'll all know that John Kersey has himself destroyed any remaining credibility that their organisation had remaining. For wherever you look on the Traditional Britain Group website, or their many videos, John Kersey is nearly always in the background.
My recommendation for the TBG members? There are a number of sections of the Fraud Act 2006 relevant to degree fraud. Under the terms of Section 2,"it is an offence to make a false representation with the intention of making a personal gain, causing a loss to someone else or exposing someone else to the risk of a loss." Yes, that's right Traditional Britain Group, John Kersey has risked exposing you to loss. Please tear each other to shreds in court, give us all a show of far right togetherness. I also say beware to the TBG, for I haven't finished exposing your falsehoods. In fact, there's plenty more to come and I am doing this because your group wishes to destroy our modern society. You have talked of smashing the NHS, shutting down charities, and ending equality for everyone in the United Kingdom. We, the left, will smash the Traditional Britain Group to pieces, by just using pure fact as it is much more powerful than a hundred of your fake titles. So if you're imagining joining the TBG, remember that the membership includes an in-depth investigation into who you really are by myself and other associates.
Thanks to George Gollin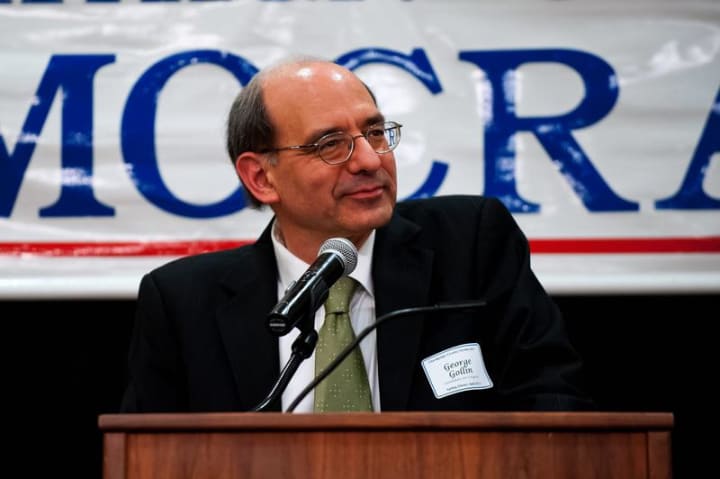 In the University of Illinois, since 2005, Professor George Gollin PhD has been busy. He works on the International Linear Collider and areas of particle physics that are hard for a layman to comprehend. In 2014 he ran for office as a Democrat in Illinois's 13th Congressional District, even though it had been Republican for over 100 years, he still entered the battle. He came second in that race but in the ethical race, against fraud and falsehood, Professor Gollin leads by a country mile.
controversies
corruption
education
politicians
politics
Follow me @JohnnyVedmore.
I'm a UK based Investigative Journalist, Musician, I hunt child abusers online, and I believe that the UK government should legalize cannabis! Come to my website with lots of content at: