The Reveal of Politics: Pre-Surged in Controversy and Freedom Revival
Fight for Your/ Our American Voice: Part 2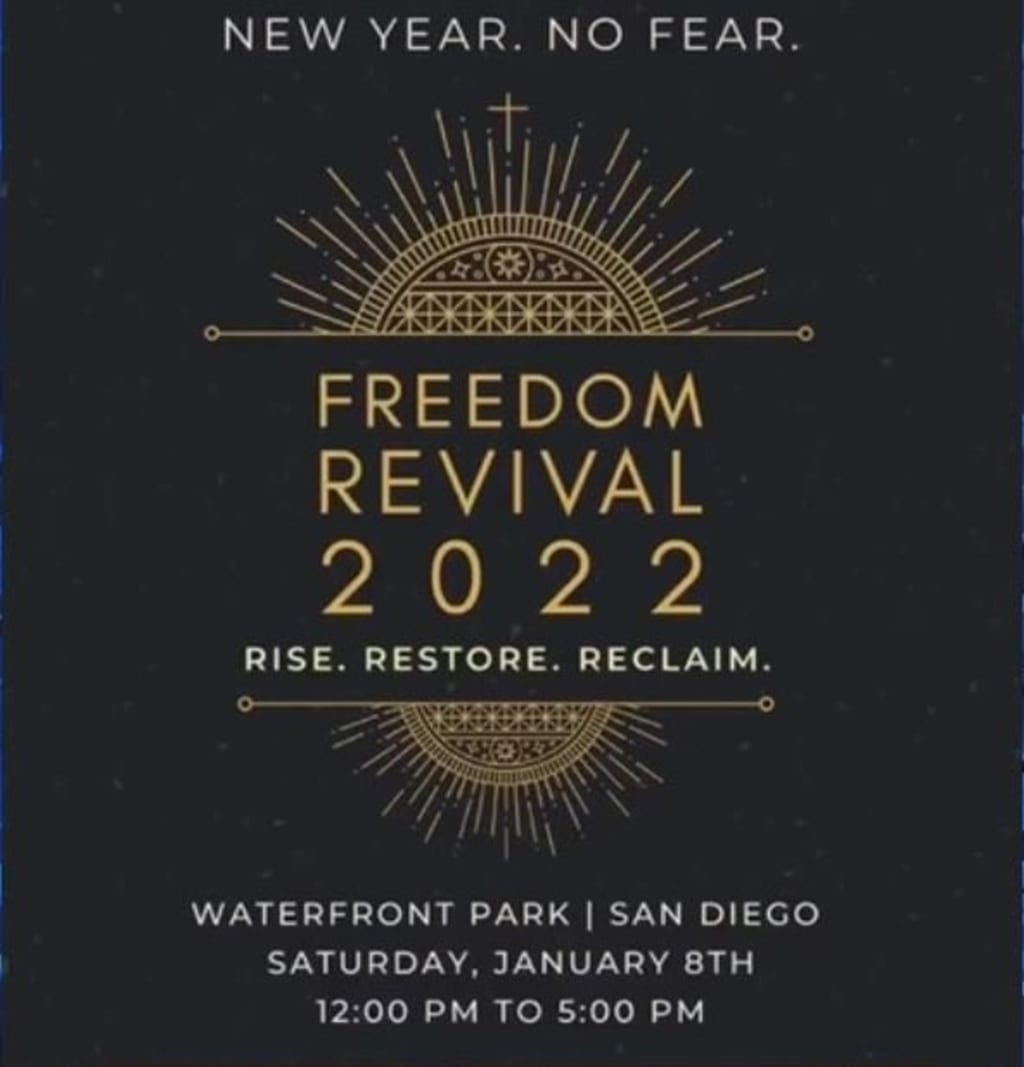 By Bri Szumera - 1/9/2022 8:20 PST
The "American peace" not yet fulfilled when "The events of January 6, 2021, are being exploited by the Democratic party and the National News Media to criminalize political protest and free speech in America" (Coup).
WASHINGTON D.C - - Former Pres Donald Trump, 75, is defeated when he releases truce about what happens when you enter the governor's world, yet written by Author Julie Kelly and promoted by Young Americans for Liberty.
The event's inception brought the Americas' attention when the democrats plotted against the republican party and individualism.
This is an introduction prior to surging in controversy and freedom revival.
Author Julie Kelly, a retired campaign strategist and a senior journalist for American Greatness, published a book titled "January 6: How Democrats' Used the Capitol Protest to Launch a War on Terror Against the Political Right," strategizes the events on Jan 6,2021, and concludes the-turn-to-accounting the legal loopholes with the government who disobeys our Bill of Rights and the Constitution.
She notes the preceding causation behind our government's practice against a specific leader, former Pres. Trump, "Americans were shocked and outraged to see chaos unfold at the Capitol on Jan 6, 2021. The melee shut down plans by some Republican lawmakers to object to Congress's official certification of the 2020 presidential election results. Democrats, the news media, and many leading Republicans immediately blamed the roughly four-hour disturbance on Pres. Trump. The president "'incited an insurrection,"' the American public was told. It prompted a second impeachment trial of Donald Trump after he left office.
But one year later, the original narrative of what happened that day has crumbled while hundreds of Americans have been swept up in an unprecedented investigation led by Joe Biden's Justice Department to punish them for involvement in the Jan 6th protest. The public has been mislead-and flat-out lied to-about a number of aspects related to that day."
Not-the-only ones justice-believer besides Kelly who is "dedicated [that] everyone who still knows America is worth fighting for, and to the political prisoners," a specific group that recruits college students promotes political change, especially when Trump was elected president versus the time now.
Young Americans for Liberty (YAL) is a devoted-kind of group that is devoted to restoring liberty until the American people's goals are inherently "meta."
They were founded in 2008 and launched its mission in Jan 2018.
In January 2018, "YAL launched Operation Win at the Door. The goal of Operation Win at the Door is simple: to elect 250 legislators who share our commitment to liberty.
If the government continues to enforce regulations that's just control. This will be accomplished by deploying teams of youth activists to campaigns nationwide who can knock doors and engage with voters directly. Operation Win at the Door knocked on over 2.9 million doors and secured 179 victories."
In other words, the goal of Operation Win at the Door is to Build the Youth Army for Liberty, Take Direct Action to Make Liberty Win.
They are defined as the growing activism in America.
YAL and author Kelly get deep into the rivalry when politicians pay full attention to Trump's behavior of divulging the truth about politicians' plot against our political right. In spite of this, they promote justice as a trend, which became popular in the beginning of Trump's elect-office versus the time now.
Works Cited.
Karki, Ankit. Julie Kelly Wikipedia: Everything to Know. (May 21, 2021). Celeb Hook. https://celebhook.com/julie-kelly-wikipedia/#span-data-preserver-spaces-true-julie-kelly- age-nbsp-span.
Kelly, Julie. January 6: How Democrats Used the Capitol Protest to Launch a War on Terror Against the Political Right. (Dec 30, 2021, Copyright 2020).
YAL. From Campus to Campaign. (About Yal's Plan). Young Americans for Liberty. https://yaliberty.org/about/.
Activism on Campus. Young Americans for Liberty. https://yaliberty.org/news/activism/membership/. Accessed on 12 Jan, 2021.