The Lady's Not For Turning: Apparently!
Truss Heading For Conservative Conference in Birmingham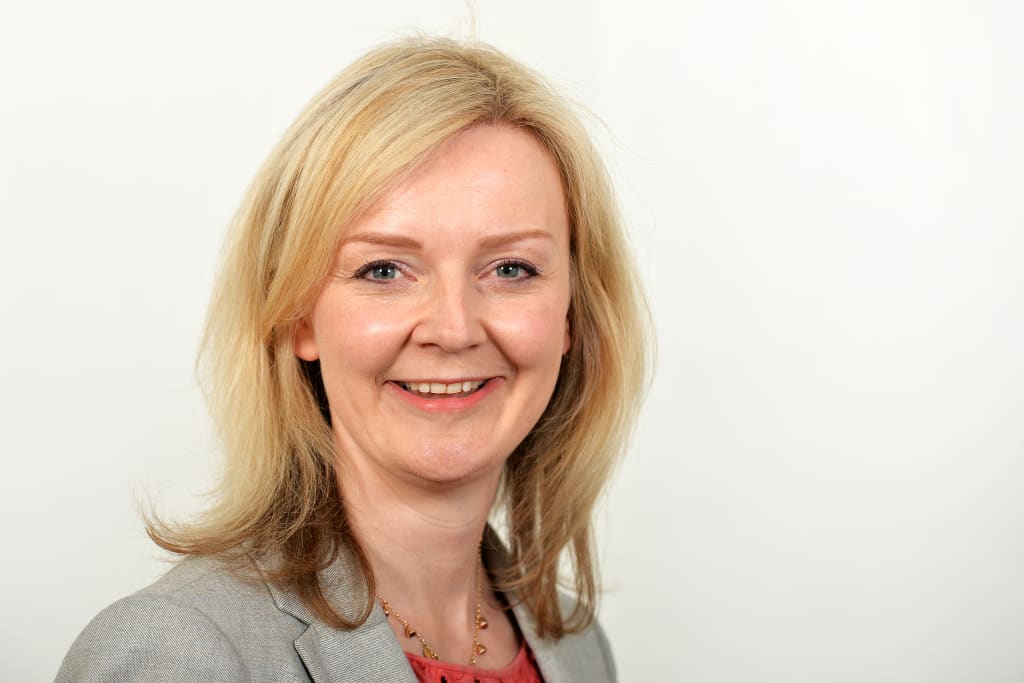 Prime Minister: Liz Truss.
Liz Truss is heading for the annual Conservative Conference in Birmingham. This comes on the back of the successful Labour party conference in Liverpool. The mood at the Labour party conference was buoyant as Labour seem to sense their time is coming again. They stand at 33% above the Conservatives. The mood at the Tory conference will have an air of desperation as Truss may have squandered her political popularity. Squandered because Kwasi Kwarteng's mini-budget started a panic in the financial industry. When it was revealed that bankers would have their bonuses reinstated and the wealthy would in the main, gain from the budget it caused a storm.
Labour and the other parties called for parliament to be recalled in the wake of this. Devolved nations in the UK have called for an emergency meeting between Kwarteng and finance ministers of Scotland, Wales, and Northern Ireland. Benefits are going to be cut as we return to the days of George Osborne and austerity.
One Tory backbencher Martin Vickers said this budget "has handed ammunition to our enemies". Mr Vickers said "This cannot go on" and when asked by Sky did he mean the "Truss' administration or her policies" Mr Vickers replied "both".
Liz Truss seems to be echoing her heroine Margaret Thatcher in refusing to do a U-turn. Thatcher famously said, "The lady is not for turning. You turn if you want to". With this in mind, it would appear Truss is not going to change her policies.
However, Truss admitted her mini-budget may cause "short-term disruption". How things were different for Liz Truss 3 and a half weeks ago. She was the Tory leader elected by the 150,000 Tory members and the new occupant of N0 10. How Truss must wish in her private moments for the days before Kwarteng's crazy budget. They called Boris a clown but Truss, Kwarteng, and her entire cabinet are a troop of clowns. Once again this new Tory administration is lacking empathy for the lives of the constituents they supposedly serve.
The Tory conference will be one of damage limitation. Speakers including Truss herself will say they are sticking with the mini-budget and its policies. They will come out fighting and defend the policies in the mini-budget to the hilt. However, behind the scenes, there will be fear that Kwareteng's crazy budget could destroy Truss and her lame government.
Truss said she was prepared to be unpopular. Knowing that the mini-budget would cause a storm and a backlash. So it seems she along with Chancellor Kwarteng is prepared to weather this avalanche of criticism. Or one might ask "are they really"?
If Truss' gamble pays off at the end of her 2-year term. She can hold her political head high so can Kwarteng. If not, Truss must know this must be the last throw of the dice for the Tories as Labour ride high in the polls.
Its now or never for Truss' administration to get it right. However, with a 2-year window until the next election, there might not be enough time. The mini-budget is the same tired old policy of giving those at the top wealth. Hoping this will trickle down to the poorest in our society. This never worked in the past so why does Truss think it will work now?
Truss' rival for the leadership Rishi Sunak will not be attending the conference. He is waiting in the wings for her administration to make a total disaster whilst in power. If so Mr Sunak could gloat and say "I told you so".
Sunak could be keeping his powder dry if Truss falls either by her party turning on her or defeated by Labour. Either way, Sunak will probably fancy his chances as Tory leader again. Similarly, so will Boris who like his hero Churchill will want to make a comeback.
About the Creator
I am a freelance writer currently writing for Blasting News and HubPages. I mainly write about politics. But have and will cover all subjects when the need arises.
Reader insights
Be the first to share your insights about this piece.
Add your insights