'The Hate U Give' by Angie Thomas: Book Review
'The Hate U Give' is a novel written by Angie Thomas. Her novel focuses on the problems of today dealing with police shootings and #BlackLivesMatter.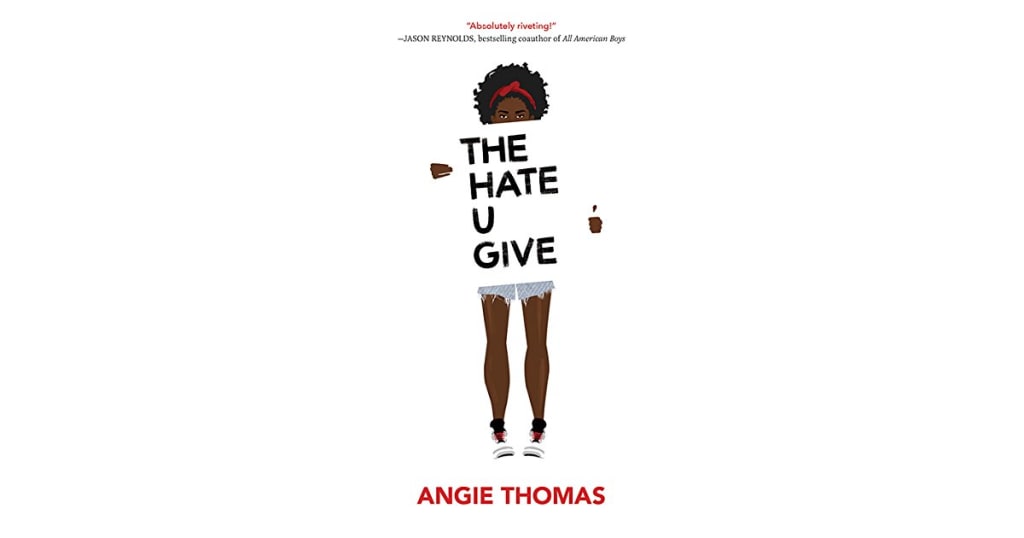 Credit to 
The Hate U Give is a novel written by Angie Thomas. Her novel focuses on the problems of today dealing with police shootings and #BlackLivesMatter. The main character, Star, witnesses her best friend, Khalil, shot by a police officer after being pulled over by the officer. Khalil died in Stars arms and she was traumatized after witnessing this tragedy. The novel shows how much her life changes after the tragedy and what others around her go through as well. It also shows how her community changes after the death of Khalil.
After the story of Khalil's death spread around the world, some called him a thug or a drug dealer and said he deserved to die. While in Garden Heights, riots broke out and protests began with #Justice4Khalil and the hashtag was then spread all over the internet. This book shows what people would not see behind police shootings and also what these kinds of incidents can do to a community.
Most of the black men and women killed by police were unarmed and were no threat to the officers that "feared for their lives." This is clearly represented in the book with a whole two chapters dedicated to it. The book also shows how Khalil gets no justice after being killed when the Supreme Court ruled in the favor of the officer who had shot and killed Khalil. Even after Star came forward and testified telling her story, it wasn't enough to convince them that she was right and the officer was wrong and deserved to be put in jail. She told her whole story in court about how the officer had shot Khalil then pointed the same gun that killed her friend at her until an ambulance arrived.
This book depicts the reality that the US was experiencing two years ago. Many lives were taken away from family too soon. It also shows how most of the country was so angry at the government for doing nothing to stop it. People started taking matters into their own hands. No one wanted to hear about another victim of police brutality. It got so bad that most people even stopped watching the news completely. Mike Brown, Philando Castille, Trayvon Martin, and Sandra Bland were all victims of police brutality and there are many more. People were fed up with that fact that another police officer got away with shooting an unarmed person.
After the trial, Star started to believe that she let Khalil down by not being able to put his killer in jail. The way this section of the book played out, it would make the reader very emotional. Anyone who read this book could tell you that they wanted to comfort Star and tell her that she did the best she could. Star stepped up to the stand even after being threatened that if she did, she would be putting her life in danger. Star told her story so the world would know what actually happened that night, and not believe the twisted story the media wanted them to believe.
This book is very powerful. It very much reminded me of To Kill A Mockingbird by Harper Lee and its impact on the world, making it an instant classic. I believe that anyone who does not understand the #BlackLivesMatter movement should read this book. Even if you do understand the movement, this book is still an awesome read. I figured since this novel is soon going to be coming to the big screen, I should write a review on it. Angie Thomas did an amazing job writing this novel just to give people a glimpse of what could be going on in someone's life that is affected by something like this.
Angie ended her novel with acknowledgments. They were very touching. She thanked everyone who helped her make The Hate U Give possible. The very last sentence that was in her novel really touched me. She stated, "And to every kid in Georgetown and in all "the gardens" of the world: your voice matters, your dreams matter, your lives matter. Be roses that grow in the concrete," (The Hate U Give). If you are considering reading this book, I 110 percent recommend it. Also, if you loved Harper Lee's novel, you'd love this one, too.
book reviews
About the author
Hi!! I'm a 16-year-old who uses her spare time to write. My brain is always going so I thought might as well type it out. I hope you guys enjoy my pieces!!!