The GOP is a Magnet for Con Artists
Dr. Oz joins a long list of charlatans in the Republican Party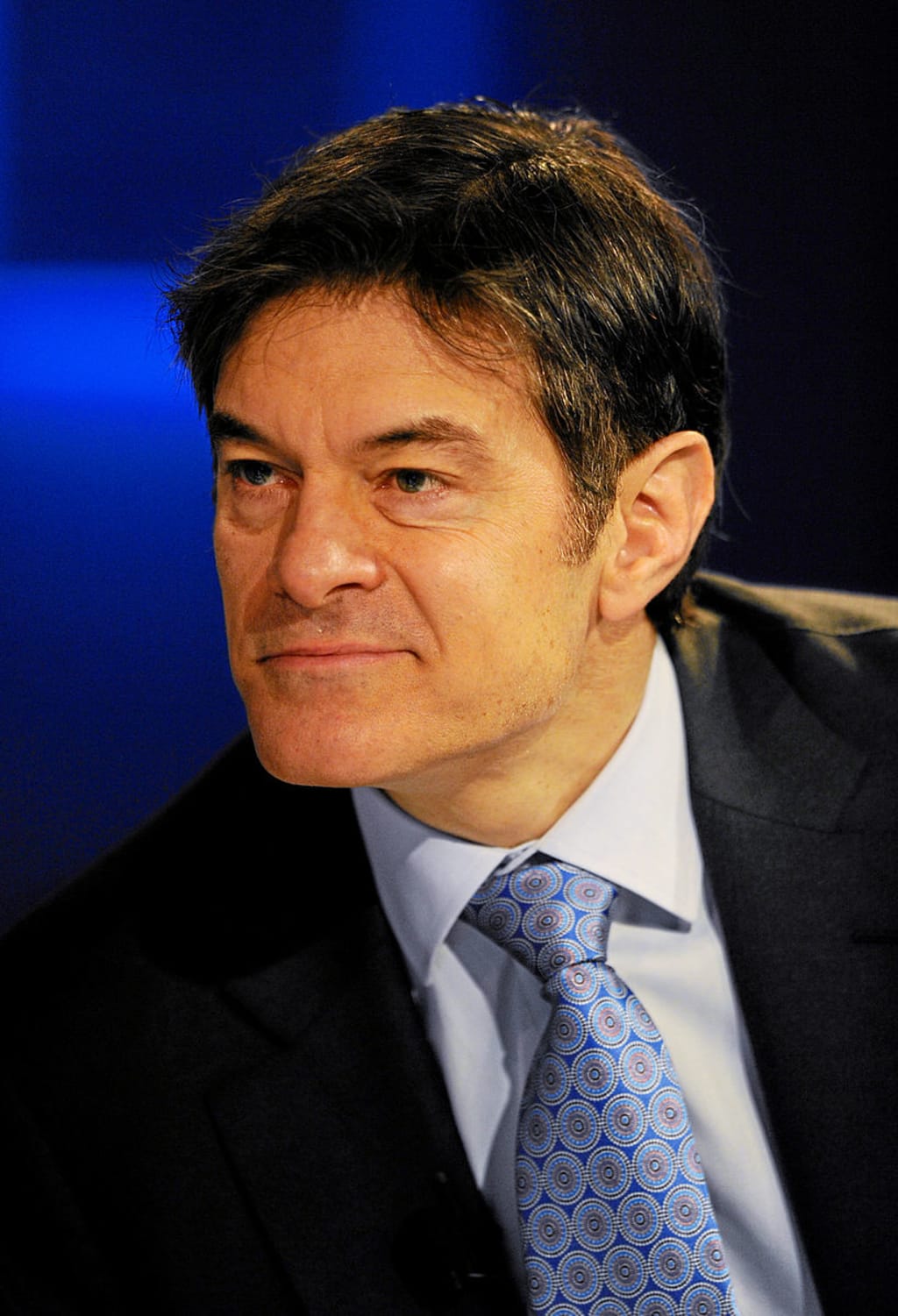 As recently as only a few years ago, the more conspicuous charlatans of a certain uncouth variety were kept at a degree or two of friendly remove from the mainstream in America's conservative political hierarchy. All that lying and grifting tends to attract ugly lawsuits and negative publicity, and so the classic American snake oil salesmen were mostly relegated to the sidelines at the highest levels of the Republican Party.
They certainly weren't embraced by the inner sanctum, where the dominant personalities remained Ivy League-educated, and smoothly polished and presentable in both appearance and pedigree. Even increasingly rightward Tea Party lawmakers seemed to come from the same social strata as the rest of the party, e.g. Waspy white, well educated, and successful professionally or in the military.
It was widely thought among party insiders that populating the American Senate or the presidency with outright con men might prove detrimental to the electoral success of the party nationally. This explains the initial resistance to Donald Trump in the 2016 primaries, as he is an obvious huckster.
Yet Trump broke the mold, and proved them all wrong. No longer were flamboyant hustlers to be denied entrée to the country club based solely on their checkered pasts.
Now carnival barkers of every size and shape are being welcomed with open arms into a Republican Party that has gone batshit around the bend, and doesn't appear to be coming back any time soon.
The more florid and controversial the character, it seems, the better.
This is one of the great sea changes thrust upon American politics following Donald Trump's MAGA revolution within the Republican Party. The flood gates have been flung wide open to every two-bit hustler and con man operating in greater North America.
Old gatekeepers like Sens. Mitch McConnell and his deputy John Thune (probably retiring) have fallen away like so much floating dust on the road to a Republican Party where professional politicians are rapidly being replaced by a class of skilled serial con artists.
Indeed, Donald Trump now refers to Mitch McConnell as "the old crow." It seems the ancien régime is slowly being consumed from within by forces it is incapable of resisting, until all that's left are a few half-dead branches hanging from the top of the tree.
Persona grata
Where once flamboyant characters like Alex Jones might have been ignored or quietly sidelined and managed by a national Republican candidate's team, they are now at the center of the political world.
Increasingly, they are the candidate.
Donald Trump himself is the virtuoso carnival barker lodestar around which every other political object in the conservative universe revolves, and they have increasingly taken on his form.
He has become the only relevant political archetype, and his unrivaled dominance over the Republican Party has fundamentally altered what is tolerated in a Republican candidate seeking high office.
Dr. Oz is a direct beneficiary of this new acceptance of celebrity hustlers. Only a few years ago he was forced into being grilled by unhappy senators about the dishonest medical con artistry taking place on his television show. He seemed far from political glory then. But things have changed.
Indeed, when Dr. Mehmet Oz announced that he's seeking one of the crucial Pennsylvania Senate seats, it seemed to be completely in sync with the times. His long history of televised quackery was merely what one expects from the Republican Party's highest elected officeholders now.
From telling women that carrying cellphones in bras causes breast cancer to selling green coffee extract as a cure for obesity, to his more recent spewing of unscientific Covid-19 pseudo-cures and treatments on Fox News, Dr. Oz is generally full of complete shit every time he opens his mouth.
In other words, he's a standard Republican.
The British Medical Journal analyzed Dr. Oz's medical recommendations in 2014 and found that fewer than half of them were supported by evidence. In 2015, ten doctors who graduated from Columbia University's medical school demanded that Dr. Oz be fired from the medical faculty there, saying he's "repeatedly shown disdain for science and for evidence-based medicine."
Nonetheless, Columbia took no action.
Bigger and better
It seems that the ugly controversy is the point in this Republican Party.
In this brave new world of right-wing political violence and tribal allegiance, old standards have vanished, leaving room for a new kind of political animal.
The men and women that will dominate the Republican Party in the years ahead will be of a different hue than their staid and stuffy predecessors, leaders who at least professed their belief in basic norms of honesty, dignity, and decorum in public life. No more.
We have entered the reality television era in American public life.
Now, the loudest voice always wins, in a Republican Party that regards facts as troublesome irritants to be avoided at all costs, and reality itself as something to be manipulated rather than something to be acknowledged.
In a Republican Party that flatly refused to accept defeat in the last national election, and which is attempting to throw up as many obstacles to voting as possible for their Democratic opponents for the next election, perhaps Dr. Oz is exactly what the doctor ordered. At the very least, he won't be lonely.