The Black Cowboys: Melanin Metamorphosis
Black Cowboys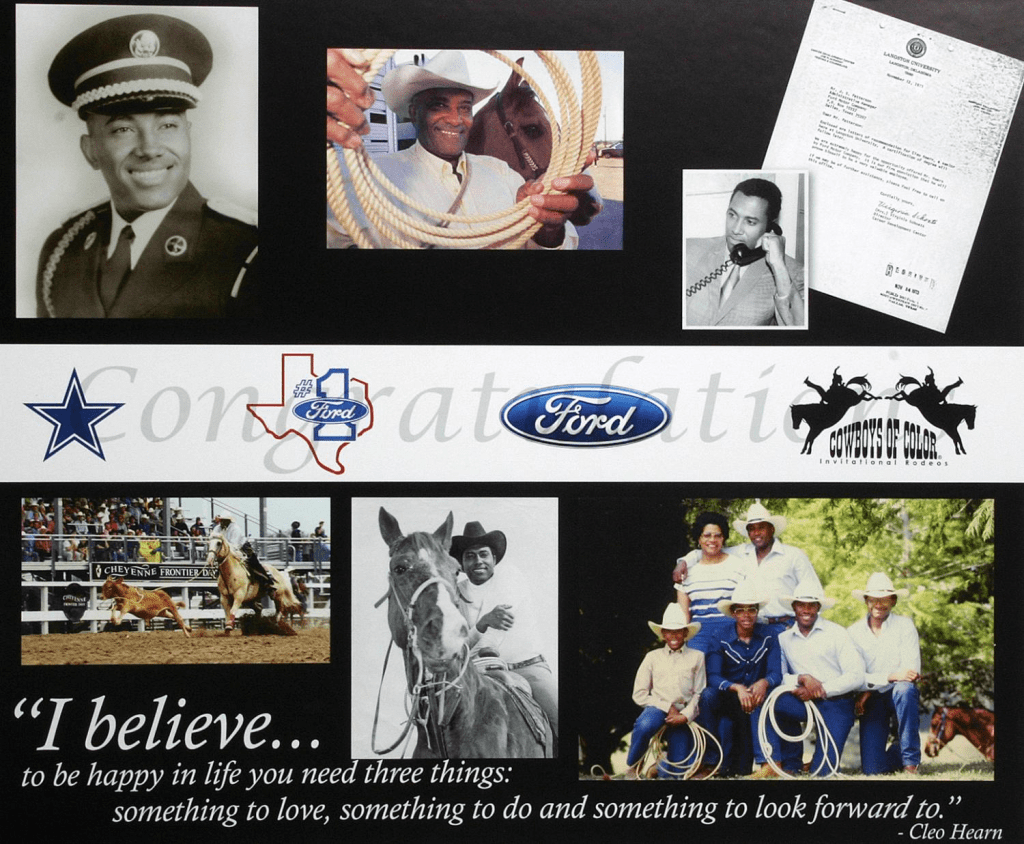 Early American Western Cowboys descended from a blend of Spaniards, Criollos, and Native Americans. The Wild West was wide open and people from all over were pouring in while the getting was good to stake new homes and fortunes. This was the initial mixing of the so called Melting Pot; Go West Young Man!
Spanish Conquistadors were one of the first arrivals in 1492 and with them they brought horses. One does not think of the American West without horses. Native Americans had never seen horses and called them 'Magic Dogs,' and soon learned to ride and train them, even developed horse medicine to care for them.
The Spaniards quickly adapted to their new home as they were well trained in herding cattle and everything that went with it. Soon they become known as Vaqueros, which means cow-cattle driver, cowboy and were adept at not only herding cattle but had mad Roping Skills and Horsemanship. It was said the only thing a Vaquero would dismount for was a chance to dance with a pretty girl.
Land Owners with the help of the Vaqueros then used Native Americans on well trained horses and taught them to handle cattle. The Native Americans were a quick study and took to their new jobs immediately, their natural ability to train horses and cattle herding was a thriving industry.
Vaqueros were known for their style of dress and their skills with the Lasso. They wore a Huge Sombrero [low crowned hat with a wide brim] to keep the sun off their face along with a long colorful Serape. The pants were tight-fitting with buttons on the side tucked into high leather boots. Clint Eastwood was inspired by this style in most of his Western Movies, such as The Good The Bad and The Ugly.
The new settlers of Anglo descent then intermarried with the old Spanish Ranching Families and further perpetuated the Vaquero. Keep in mind, the Original Vaqueros were the lowest ranking Peons back in their country, but with a little bit of The Swirl they had moved up in Wild West Society.
There were two castes of Criollos, those born in America and those born in Spain; American born Criollos were considered Inferior. Mixed blood status was determined by a one-eight rule, must have an eighth or less of Indian Ancestry. The rule did not apply to those with African Ancestry.
Another Ethnicity arose from the Spanish and the Native Americans; Mestizos. They were ranked below full blooded Europeans, but above full-blooded Natives or Slaves. Then there was Native American and African American Heritage who were called Mulatto no matter the Tribe… so it Begins.
In 1661 Slavery was Legal in all 13 Colonies; Virginia declared that Indians, Mulattos, and Negroes were classified as mere Real Estate.
Cleo Hearn is A Black Cowboy of African-American and Native American Heritage, namely Seminole. He was born in 1939, ironically, in Seminole, Oklahoma to a pair of Educators, while Segregation was at its height. He developed a love of horses at an early age and always knew he wanted to be a Cowboy. Cleo was a hard worker and learned to break broncs and calf roping while still in High School.
In 1955, at the age of sixteen, he was turned away from the local Rodeo because of his Race. A First for Cleo, but this young Black Cowboy was not deterred; there would be many firsts for him. After High School he pursued Calf Roping with determination and in 1959 became a PRCA member participating in the rodeos around Texas and Oklahoma. He roped in the Fort Worth Rodeo for the First time in 1961.
"God sent me to the World to be a Cowboy."—Cleo Hearn
Cleo was drafted into the Army 1961 to '63 and rode in the Rodeos around Virginia, and was chosen to be in the Presidential Army Honor Guard. After the Military he returned to Oklahoma to attend College. He was the first to attend college on a Rodeo Scholarship and continued riding in the local Rodeos.
"1962 I was 23 years old. God has plans for everyone. Here is a black kid from Seminole, Oklahoma in the Presidential Honor Guard (during the John F. Kennedy administration.) Not in my WILDEST DREAMS I thought this could or would happen to me. One never knows what GOD has planned for you."—Cleo Hearn
It was during this time period where he was noticed by Phillip Morris Executives, who advertised Marlboro Cigarettes and became the first black Marlboro Man. The ad showed Cowboy Cleo, nonchalantly seated on a beautiful horse an easy smile on his handsome bronze face. It struck a chord with Black America during the turbulent Sixties.
After college Cleo went on to become an executive with Ford Motor Company in Sales and Marketing for 33 years. He married his wife Verna had four sons who followed in his footsteps attended College on Rodeo Scholarships and have professional jobs.
Cleo continued to rope and in 1970 he became the First Black Man to win a Major Calf Roping Event in Denver Colorado. In 1971 he began producing The Texas Black Rodeo another first, but, soon changed the name to Cowboys of Color Rodeo to be inclusive.
COCR Motto: Let us Educate you while we Entertain you and tell you about the Wonderful things that Native, African and Hispanic Americans did for settling The West that many History Books left out.
Cleo received his Star on Texas Trail of Fame at the Forthworth Stockyards for his Life Long Commitment to the Cowboy and Rode way of Life. In 2014 and equestrian trail was named after Cleo in Lancaster, Texas, where he currently resides. He also received the Lane Frost Award in 2016.
Cleo Hearn is a Cowboy first in more ways than one.
-PeeCee