Steil Against Equity, Diversity
Skips Votes to Campaign with Trump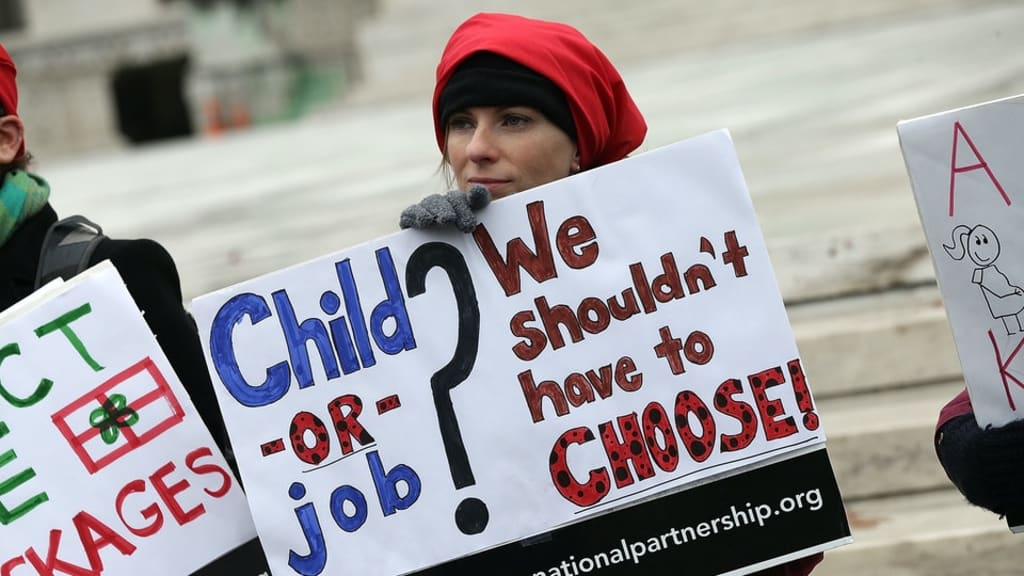 Bryan Steil skipped out on the vote helping pregnant workers
A relatively slow week in Congress. Only 14 votes, seven of them party line. Steil stayed with his party this week, keeping with his general pattern.
On Tuesday, the House passed 2639, the Strength in Diversity Act. The bill provides grants to local educational institutions to aid them in improving diversity and reducing socio-economic barriers faced by students. The vast majority of Republicans (21-166), including Steil, voted against increasing diversity in schools. (RC 189, Sep 15)
Most of Congress (379-34) supported an amendment by Rep. Seth Moulton (MA) that would allow school districts to use grants to streamline enrollment processes. Steil agreed to this commonsense improvement (H Amdt 880, RC 188, Sep 15)
Steil did support an amendment by Rep. Rick Allen (GA) that while ostensibly supporting diversity, would actually divert funds from programs such as student mental health services. Democrats voted down this sham amendment. (H Amdt 877, RC 187, Sep 15)
As usual, Republicans voted against considering the Strength in Diversity Act (HR 2639), Equity and Inclusion Enforcement Act (HR 2574) and Pregnant Workers Fairness Act (HR 2694). (Roll Calls 185 and 186, Sep 15, H Res 1107)
On Thursday evening, Steil missed two votes on HR 2694, the Pregnant Workers Fairness Act (RC 194 and 195, Sep 17). Apparently it was more important for Steil to be campaigning with President Trump in Mosinee than staying in Washington to vote. The bill establishes new protections for pregnant workers against employment discrimination.
Earlier Thursday, Steil and all but 14 of his Republican colleagues voted against a resolution condemning hate crimes against Asian-Americans because of anti-Asian sentiments related to the COVID-19 pandemic. (H Res 908, RC 193, Sep 17)
On Wednesday, Republicans voted against HR 2574, the Equity and Inclusion Enforcement Act. The bill would allow citizens who have been wronged by discrimination to sue based on grounds of disparate impact, a right they had until the Supreme Court took it away in 2001. The bill would allow parents and students who had been wronged by discrimination broader grounds for filing suits against school districts. Not surprisingly, the Trump administration has done little to help victims of racial discrimination. (RC 192, Sep 16)
Steil did support a motion to commit by Virginia Foxx (Crazy-NC) to add a bogus amendment about anti-Semitism to HR 2574. Rep. Bobby Scott (VA) voted that the motion was a distraction given that the underlying bill is about race, ethnicity and national origin. "Let's not divert attention away from that core idea that people who have been discriminated against ought to be able to get into court," stated Scott. "Let's let them have their day in court. Defeat this motion and pass the bill." (RC 191, Sep 16)
Wednesday also saw the House pass HR 7909, the Ensuring Children and Child Care Workers Are Safe Act. The bill would provide assistance for child care providers during the COVID 19 pandemic (RC 190, Sep 16). 32 Republicans, largely members of the Crazy Caucus, including Biggs, Gaetz, Gohmert, Massie, Roy and Yoho. Wisconsin's own James Sensenbrenner was a member of the "don't help child care providers" caucus.
On the non-partisan front, Congress passed S 2193, the CHARGE Act, by a margin of 403 to 2, with Andy Biggs (AZ) and Louie Gohmert (TX) being this week's star members of the Crazy Caucus. The bill by Sen. Peters of Michigan would allow federal agencies to use credit cards to pay for charging up electric vehicles (RC 184, Sep 14)
The House also passed HR 1894, the Congressional Budget Justification Transparency Act, with Biggs being the only opponent. The bill is a good government measure to provide the public with greater information about how federal departments and agencies make budgeting decisions. (Passed 402-1, RC 183, Sep 14)
Scorecard
Total Votes: 14
Party Line: 7 Votes (195, 186, 187, 189, 191, 192, 193)
NPL: 183, 184, 188, 190, 195
Missed: 194, 195 (Fri 9/18)