Sir Keir Starmer: "Tory Sleaze is Back.
Blackpool MP Caught Out.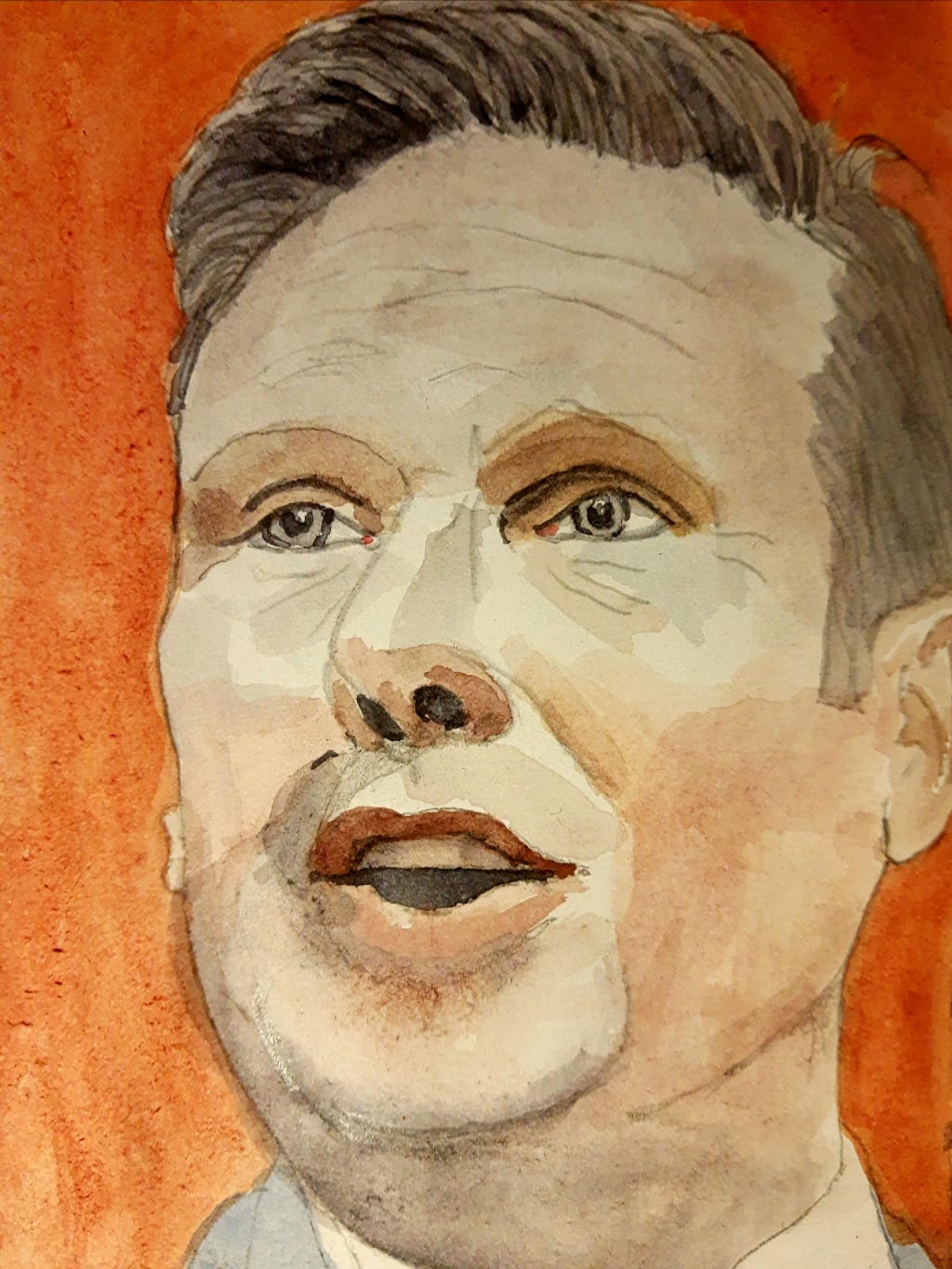 Sir Keir Starmer.
Labour leader Sir Keir Starmer said, "Tory sleaze is back". Some would argue it never went away. What caused the Labour leader to say such a thing?
Well as leader of the opposition that's his job to hold the government to account. An MP from Blackpool in Northwest England has been caught out by 'The Times' reporters posing as investors. Scot Benton MP was caught representing a group of gambling investors. Benton was caught out as the conversation was secretly recorded.
Now Mr. Benton has been suspended pending an internal investigation. Mr. Benton promised to lobby on behalf of the gambling group in parliament. If Mr. Benton had done this he would have been breaking parliamentary standards. Was Mr. Benton going to receive a 'back-hander' for lobbying on behalf of the gambling group? Well, it is reasonable to assume that Mr. Benton was going to get something for his troubles. No doubt this information may be disclosed in the investigation. Also, Mr. Benton's future as an MP may also be in the balance. If not by a sacking then at the next general election.
Sir Keir also stated that Rishi Sunak has lost control of his party. Sir Keir referred to other recent cases of 'Tory sleaze'. From the moment the Tories entered 10 Downing Street in the form of David Cameron sleaze of one sort or another has dogged this administration. The worst part was under Boris Johnson now under investigation Himself for his antics when he was the denizen of 10 Downing Street.
Sleaze seems to attach to the Conservatives like a limpet. During the time of Mrs. Thatcher and later John Major sleaze was an ever-present thing. Of course, sleaze and corruption are rife in other parties too. Look at what is happening with the SNP. Labour and the Lib-Dems have had their fair share too.
However, sleaze, corruption, and underhanded behaviour seem to bedevil the Conservatives. Mainly when they are in power. Are Conservatives as a party and as individuals more prone to be corrupt?
Certainly, when you look at Boris Johnson's behaviour and track record he was utterly unsuitable to be Prime Minister. The only thing that gave him a landslide in 2019 was his promise to "get Brexit done". Well, get it done he did.
However, the plan concerning Northern Ireland was not fully finished. Only now has his successor Rishi Sunak done something about it in the 'Windsor Agreement'. The plan was voted through parliament but not everyone is happy about it. Particularly Loyalist parties like the DUP. The Northern Ireland Assembly has not sat at Stormont but for a while. The DUP and Sein Fein had a disagreement which prevented them from taking their positions at Stormont. Wishy-Washy Rishi was hailing the Windsor Agreement as a breakthrough. However, Stormont with all parties present has yet to reassemble.
If the present polls are to be believed Labour is on a trajectory to win the next election. Meanwhile, there are the local elections in May which Sir Keir will be hoping severely dent support for the Tories. That local councils return Labour councillors by the dozen. That Labour capture councils in townhalls from the Tories. Also, they re-capture councils they lost for one reason or another.
The local elections will be a test or a dry run for next year's general election. All parties will be hoping they get a massive thumbs-up from the electorate. Sir Keir will be hoping that the number of votes will propel Labour into power at the next general election. The Lib-Dems, the Greens, etc, will be hoping to gain council seats at the expense of the Tories too.
About the Creator
I am a freelance writer currently writing for Blasting News and HubPages. I mainly write about politics. But have and will cover all subjects when the need arises.
Reader insights
Be the first to share your insights about this piece.
Add your insights