Reason First: Does Beto O'Rourke Know the Ideal of Capitalism?
As O'Rourke runs for president, the question remains whether he understands free markets.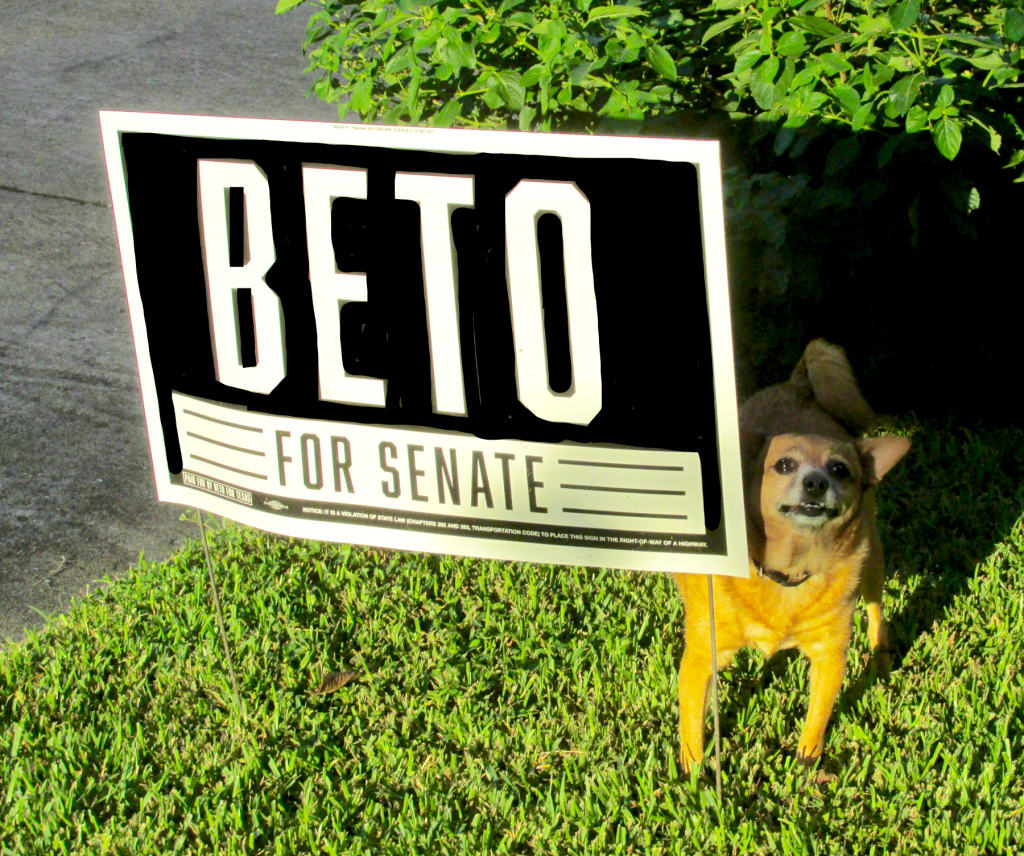 What will be made known as former congressman Robert "Beto" O'Rourke moves across the country campaigning for the highest office in the land? O'Rourke seems to show the same ideas as Bernie Sanders, Corey Booker, and Kamala Harris, among others Democratic presidential candidates. He is for universal health care which lends to the idea of how misinformed and out of touch with reality he appears.
At whose expense would the disasters of fully government hospitals and insurance plans be implemented. Is O'Rourke prepared to shill out from his own pocket the trillions of dollars that it would cost to remove what little vestiges of a free market exist in medicine? Of course not. Nor, he expected to do that. Both sides of the aisle are for the elements of socialism to be enacted in healthcare bills. As a Democrat, O'Rourke is simply mouthing the sentiments of both parties, only his word-of-mouth, grassroots sensibility captures the minds of voters in a way that ignites and excites. The problem is that O'Rourke has no clue about capitalism and how to keep the government a necessary good to protect individuals and private property.
A universal healthcare plan would not only bankrupt the country but make slaves of medical staff and let the private insurance companies collapse. But before anyone can get a firm grasp of how the freedom to choose a radical service or insurance company, one might consider the idea of being shot or know someone being gunned down and killed due to Mr. O'Rourke's plans for gun control.
He is in favor doing away with high-powered rifles. Has he thought about the gun owners who possess these weapons who only intend to utilize them for practice, and if their lives or property are endangered or compromised? O'Rourke seems to not have a complete understanding of the Second Amendment. The legislation doesn't call for tanks or nuclear missiles. Firearms should be made readily available to responsible, rights-respecting individuals. O'Rourke's position on firearms differs from his take on immigration.
The politician from Texas disapproves of the wall, but is it for the right reason? Many people might claim that Israel has a wall and they would be correct. Where they err in their comparison to the United States and Israel in this regard is that the former nation is surrounded by relatively free nations while the latter is a last bastion of rationality and individualism amongst brutes. This may not be the reason that O'Rourke has in mind when he says we "stand against the wall" but it is welcome tenor to hear someone decry the issue that should've been a non-ideal the whole time. What is still an unfortunate thought is his position on "climate change."
When pressed about the Green New Deal, O'Rourke shrugged, saying that it's "doable" but in terms of political implementation, he "doesn't know." This dangerous rhetoric threatens to damage the ideal of a free America and Americans who wish to enjoy life based on a fossil-fuel powered nation. Not only will trillions of dollars be wasted on the life of an otter, the fact that the most abundant, cleanest, life-preserving, and life-enhancing environment, the human one, would be diminished.
If O'Rourke is to have his say about the fate of the planet, then other morally corrupt figures like Alexandria Ocasio-Cortez will gain unearned credence to their backward, vicious tone.
O'Rourke has charisma and youth on his side. What he fails to exhibit is a clear-cut way to free up the economy, get government out of the way of business and private lives, and permit individuals to live under the beauty of capitalism. What he has the potential to do is to stir up his constituents to align themselves with these ideas and become an asset to the United States of America.
opinion