Princess Beatrice Will Receive a Special Title After Marriage
Princess Beatrice's new title will not come from Queen Elizabeth.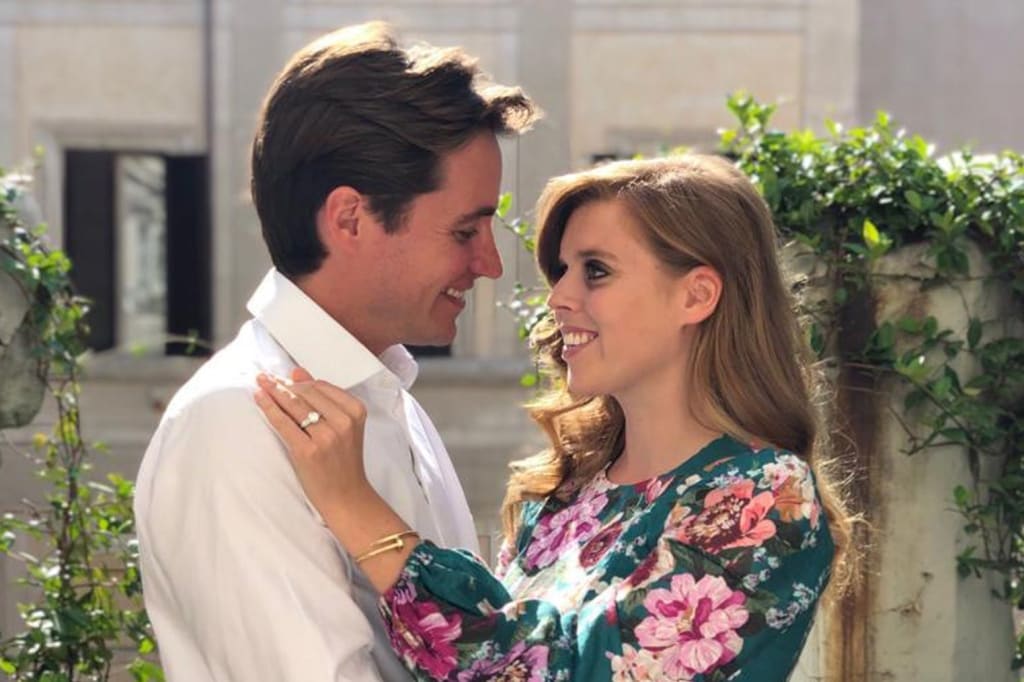 When Princess Beatrice gets married on May 29, 2020, she will get a new title. Her sister Princess Eugenie did not get a similar title when she got married on October 12, 2018. There is a reason Princess Beatrice is getting a special title. The reason she is getting that title after her marriage explains why her sister Princess Eugenie did not inherit the same title.
No British Royal Title
Princess Beatrice will inherit a title that has nothing to do with the British royal family. She will become a "Countess" when she marries Edoardo Mapelli Mozzi.
The groom's father, Alessandro Mapelli Mozzi, is an Italian count. Therefore, his future daughter-in-law will inherit the family title. In Italian, she will be a "Contessa" and "Nobile Donna." Edoardo is the only male descendant. Because he is a count, his wife will become a countess automatically. Their children will be counts or contessas.
Since Edoardo doesn't use his title, Princess Beatrice may decide not to use her title. She will be known in the Court Circular as Princess Beatrice, Mrs. Edoardo Mapelli Mozzi like her younger sister became known as Princess Eugenie, Mrs. Jack Brooksbank after her marriage in 2018.
Even if Princess Beatrice didn't become a countess, she would not become a duchess even though her father and mother are the Duke and Duchess of York. The title of duchess is not passed down to female descendants of the monarch. The only way a woman could become a duchess in the British royal family is by marriage to a duke.
Kate Middleton became the Duchess of Cambridge because Prince William became the Duke of Cambridge on April 29, 2011 when they married. Meghan Markle became the Duchess of Sussex because she married Prince Harry when he became the Duke of Sussex on their wedding day on May 19, 2018.
About the Wedding
Beatrice will be marrying into one of the oldest families in Italy. Her future in-laws are delighted to welcome her into their family. They acknowledged that the couple has known each other most of their lives, and they are made for each other. The couple became engaged in Italy in September 2019. That means their wedding will be less than a year after their engagement. The couple said in a joint statement, "We are extremely happy to be able to share the news of our recent engagement. We are both so excited to be embarking on this life adventure together and can't wait to be married."
The wedding of HRH Princess Beatrice of York and Mr. Edoardo Mapelli Mozzi will take place on Friday, May 29, 2020 at The Chapel Royal, St. James's Palace. Prince Andrew will walk his daughter down the aisle. After the ceremony, Queen Elizabeth will host a private reception in the gardens of Buckingham Palace. This will be the first royal wedding reception hosted at there since William and Kate's wedding reception in 2011.
The couple has requested a no-gift policy. Instead, they are asking guests to donate to two charities: Big Change and Cricket Builds Hope.
About the Couple
Princess Beatrice Elizabeth Mary is the 31-year-old daughter of Prince Andrew and Sarah Ferguson, the Duke and Duchess of York. Her 29-year-old sister Princess Eugenie got married first. Princess Beatrice is the fifth grandchild of Queen Elizabeth II and Prince Philip. She is ninth in the line of succession to the British throne.
The bride to be was diagnosed with dyslexia when she was seven and went public with the news later in her life when she was much older in 2005. She graduated in 2011 with a BA degree in History and History of Ideas at Goldsmiths College, London. She is a trustee with Big Change, a charity with a goal to improve children's education.
Edoardo Alessandro Mapelli Mozzi is a 37-year-old British property developer and the founder and chief executive of Banda. The organization is a property development and a successful interior design company.
Edoardo was first engaged to American architect Dara Huang. Their son, Christopher, was born in 2016 before their engagement was called off in 2018.