President Trump Put In Your Hearing Aid
A Final Communique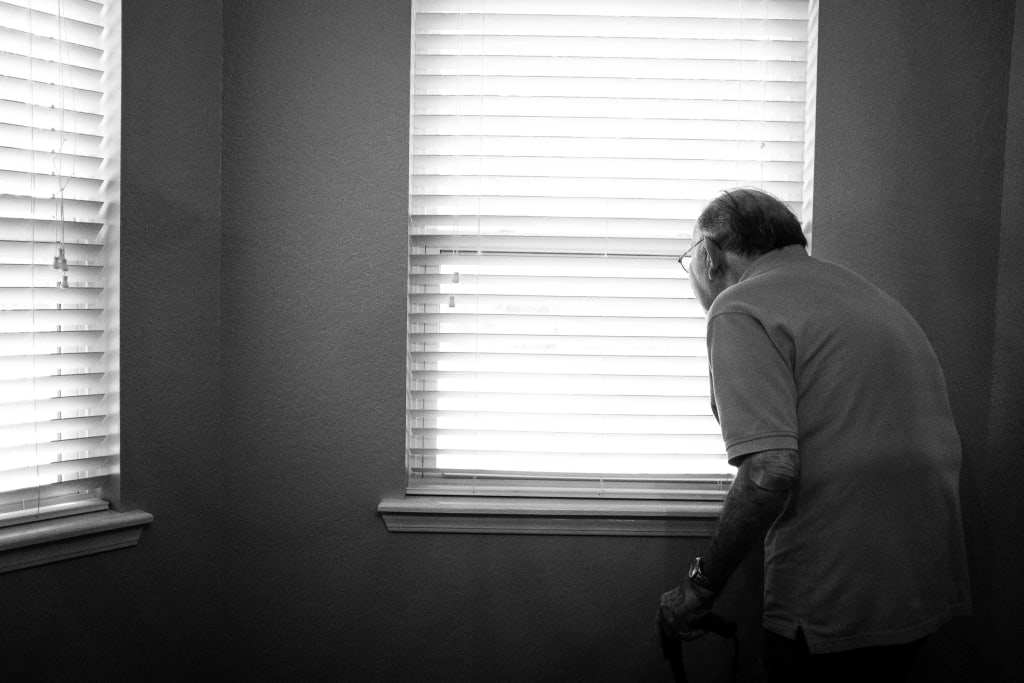 Photo by Alex Boyd on Unsplash
No? Are you sure? Okay, we'll use the screen. Don't, Mr. President please, you cannot touch the screen.
Mr. President you're not allowed to hit and I will leave and you will be by yourself again. Is that what you want? No?
Okay, then. That's good. Because you're still my favourite patient. Can you see this alright?
Perfect.
Okay, so I tried contacting everyone again…okay just simmer down okay?
Ivanka is…wait…don't…President Trump what did I say? You cannot touch my breast.
No! I will leave. Okay, I'm going to stay over here. You can still see the screen. I will just dictate from here. You can pout all you want but you did this.
Ah, damn, Donny, okay, I'm a sucker for down and outers. I'm going to turn that frown around.
What do I always say? WHAT do I say? Who was the best best best President in the history of the world.
Okay in the history of the UNIVERSE! There we go! 😁There's the smile I like. It's like the sun, that smile. Like the beautiful orange sun!
Oh no. No. Now what turned that smile upside down?
What are you pointing to…oh the picture of – oh Mr President I AM sorry. SO sorry.
The sun in Florida…aw, Mara Lago WAS so beautiful, yes. But, you do know that many people say it's just as beautiful underwater. Even MORE beautiful! And it is the number one diving destination in the world. I mean, in the universe!
Oh, I know you didn't hear that chime but they just announced dinner. Now, don't make a face like that. I know dinner through a straw isn't the greatest but it's healthy and you really should try some today because you're getting…okay okay on with it…
I never like to give bad news to the best best President ever but Ivanka and Sergei are still at the dacha outside Sochi and their pilot has a cold so they can't fly for at least a month but Ivanka sent a really nice little nesting doll. See? Isn't this cute? And you keep opening it and there's another little person hidden away and another and another and-
Anyway, she doesn't want to take a chance on giving you a cold even though we explained again that you're palliative now.
Pall-I-A-Tive. We talked about this word before. You know, we are just trying to make you comfortable now. And I think you are pretty comfortable. You are comfortable aren't you Mr. President?
Good. I tried to reach Donald and Eric again.
No. No, I am sorry I didn't get an answer but you know they have limited access and their, well they have been punished for being caught smuggling drugs into the prison again. They won't be coming, sir. I am very sorry.
Barron, uhm Barron is is – Barron is still on the ranch in Montana. He's doing so well Mr. President, you, well, maybe not you, but everyone is so proud of him. He's training horses, quarter horses, and he's got such a lovely family. He's so down to Earth and such a sweet guy. It's amazing what he's done. His charity has actually eradicated homelessness in 40 states Mr. President. The coldest ones! Other countries are looking at adopting it.
And, you know, Tiffany works for him too. And Bono is his closest friend. Well, Bono and Robert Redford. Redford turned 112 last week!
No spitting! Donald, Presidents do NOT spit.
See you only spit in your own hand. What are you pointing at?
Really? Mr. President you really do not want me to try to contact Melania? I do not understand why you have that picture. After that book she wrote?
Okay. I'm sorry but I don't think she would see you.
Oh. Oh, I wish I had better news. I have to go soon and help with dinner. Do you want me to turn the tv on?
No? Do you want to rewatch Rudi's funeral? No? What about Puti's Christmas message? No? Okay. I'll just dim the lights a bit and close the drapes. Who wants to look at windmills and an abandoned Lada factory anyway?
You know I really do understand how difficult it is to be separated from your children. It is a terrible thing to be away from your children.
A terrible terrible thing. And do you know what is even more terrible? Do you, Mr. President?
Any of them could hop on a plane and be here in less than a day to see their dying father. And they won't.
They won't. Because nobody loves you.
And do you know what is even more awful?
Being taken away from your parents, Mr. President.
That is even more awful.
Having my parents sent back to Venezuela without me when I was four years old, that was more awful.
That was horrible Mr. President. That was crushing. That turned my world and myself inside out forever.
But what would be even more terrible? More awful? That would be to live inside your dead soul, Mr. President.
You have been dead for decades.
Your shrivelling body is just taking a little longer to join your dead soul in hell.
And there you will meet your Christian followers – shortly after you die here in this old run down Soviet state nursing home – alone.
I'm leaving now. The night nurse might come by tonight. She might be too busy.
Dosvedanya, Mr. President. Close your eyes.
Sweet Dreams.