Pacific Northwest Author Gregg Olsen
Book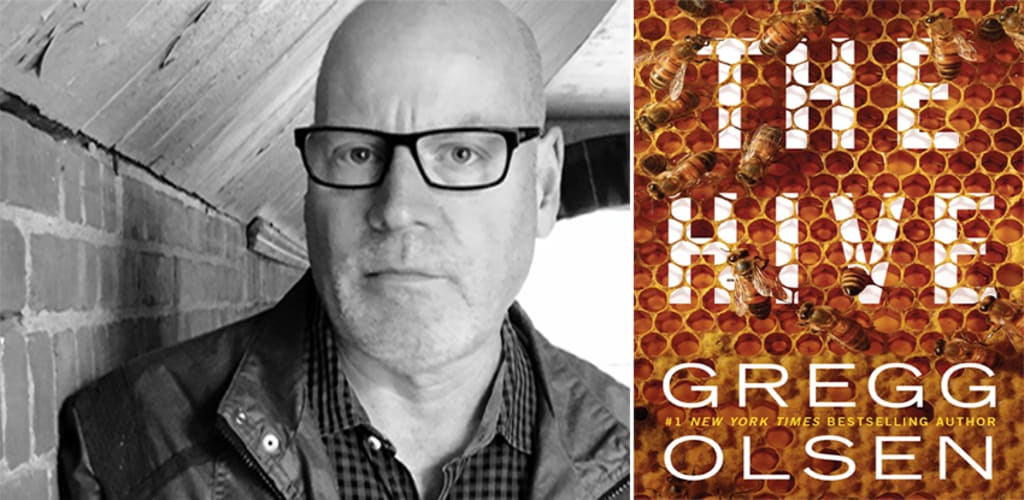 Author Gregg Olsen uses the American Pacific Northwest as the background for his mystery tales. I am familiar with and have an interest in the Pacific Northwest since I was born and raised there. The Puget Sound area between Olympia and Seattle, Washington, serves as the backdrop for Olsen's novel Lying Next to Me the Last Thing She Ever Did.
While on vacation with her family on the Sound, a young Starbucks executive who is a wife and mother from Seattle vanishes before being discovered slain. The family is lodging at a beachfront holiday home. The middle traditional cabin of the three is theirs.
The lady is abducted from a lawn chair viewing the lake, but the residents of the other two cabins don't see or hear anything. Her husband and daughter are on a boat near the coast, watching everything happen, but they can't get to the beach before she and her assailant vanish. An older guy strolling his dog on the beach is the second witness. Before the lady and her assailant leave, neither he nor they are near enough for him to give assistance.
Nothing is exactly as it appears. Many locals are unaware that the cabins were constructed during Prohibition in the 1920s and include information about the time when liquor was smuggled from this region to Seattle. Witness reports must be seen in order to be believed. Did the old man and the spouse, who were sitting outside and seeing the woman's family on the river, truly witness her being taken? It's challenging for the cops to solve this case. Before the conclusion, there are numerous surprises that make Lying Next to Me the Last Thing She Ever Did an exciting mystery book.
Olsen relocates the location of her book to Central Oregon in The Last Thing She Ever Did. Three hours from Portland lies the town of Bend, which offers vistas of Mount Hood, Mount Bachelor, and the Three Sisters. Additionally well-known for its outdoor activities, Bend has recently gained popularity among Silicon Valley migrants, which has helped the area develop into a hub for high-tech businesses.
Many of Bend's Silicon immigrants arrived with brand-new, large sums of money to sustain a posh way of life. This sets them apart from Bend's longtime inhabitants, whose earnings are more in line with the middle class. However, many of the new and old people coexist and make an effort to form friendships.
The three-year-old boy of a couple who moved from Silicon Valley to a riverside home vanishes as his mother, who is supervising him, turns her head to answer a phone. What took place? Has Charlie gotten wet in the river? Did a bystander steal him? What happened to Charlie? is a question that is asked daily.
Divers scour the river, but they don't uncover a corpse. Charlie's parents exchange intense glances. Born and raised in Bend, their neighbors rush to console their new friends. As they delve farther inside themselves and their relationships, both couples start to fall apart. The main question, though, remains: What happened to Charlie?
Across the river from the opulent home of the missing youngster lives a widower in his 70s who is also a retired doctor. With his binoculars trained on the river, Dr. Miller often observes his neighbors' messy lives. Does Dr. Miller possess any information concerning Charlie's disappearance that would aid in the case's resolution? When the police go to his house, they discover nothing useful for their inquiry.
Dr. Miller then vanishes, but his automobile is still in the garage. Is Dr. Miller hurt or unwell inside? Many twists and turns occur. Marriages and lives are falling apart. Charlie will he be discovered alive? Will Dr. Miller still be alive and well? Will the parents of the missing youngster choose to remain in Bend when all is done or go back to Silicon Valley, where people keep a greater distance from one another? There are signs that Charlie is still alive throughout The Last Thing She Ever Did, but where? Why not mention Dr. Miller? Unexpectedly, there is a surprise in the mystery conclusion.