Our House is On Fire: Scenes of a Family and a Planet in Crisis
A Review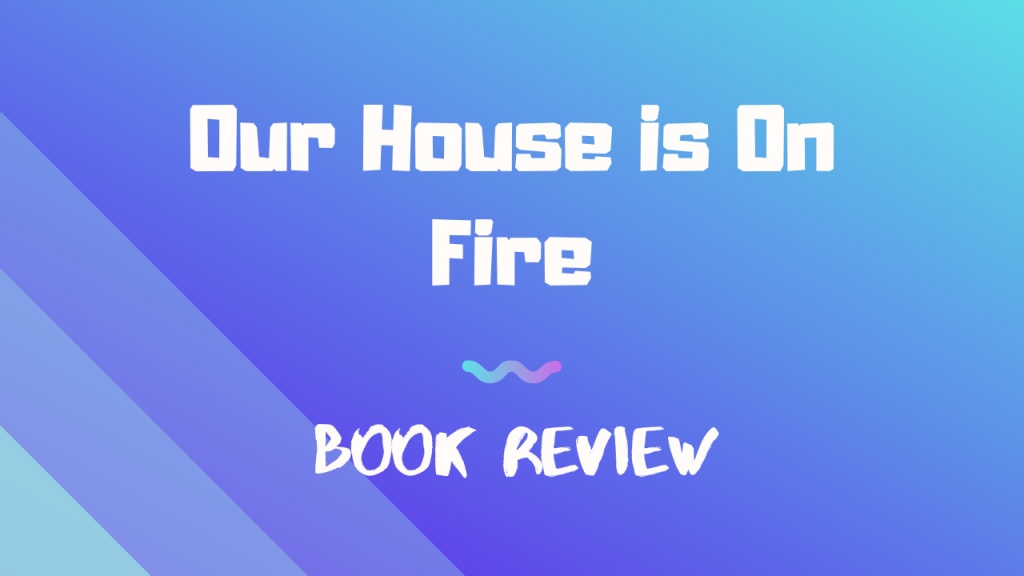 Recently I finished reading the Ernman-Thunberg (as in Greta Thunberg) family's memoir and wow... It was a total doozy. Our House is On Fire tells the story of the events that led up to Greta Thunberg's school strike for the climate on August 20th, 2018. As hard as it would be to cover any four years in just 222 pages, the four years in question for the Thunbergs are some of the craziest. So many changes, so many struggles, so many fears & dark days, and so much action. More than anything, this book is a guide to getting back on your feet after life knocks you down. And none have been more so knocked than Malena Ernman upon having to watch first one daughter and then the other get bullied in school, receive life-altering diagnoses, and develop life threatening eating disorders. About more than just the young girl who started the World's largest climate strike by sitting alone in front of the Swedish Parliament building, Our House is an insider's view on the good, the bad, and the ugly that took the Thunbergs from a simple Swedish family ruled by their internationally-renowned opera singer mother's tour schedule to an internationally-despised family led by their eldest daughter, her deep concern for the health of the planet we all call home, and her unyielding faith that humanity is not evil.
Our House is a bit strangely formatted, with some "chapters" as short as half a page, but that doesn't make the book feel choppy, as I initially thought it might. Regardless of the fact that all four family members appear on the cover as co-authors, it is only fair to give the mother, Malena Ernman, all due credit. Written from her point of view—with the addition of observations made by her husband, Svante Thunberg—the iconoclastic nature of this text ensures you cannot misunderstand or misinterpret the essential concepts the Thunbergs are trying to communicate. That the planet is indeed in crisis is at the forefront of every line of text, but woven throughout is the subtext that humanity is adaptable, able to bounce back from nearly all missteps... except maybe this one.
This book is not a guide. It does not explicitly tell you how to live a sustainable life, nor what to do to campaign for a cleaner, healthier future, and omnipresent is the argument that in place of hope, what we all need is fear. Fear for our planet; fear for our very lives. Because our lives really do hang in the balance. It's not just our current way of life that is threatened by the climate crisis, it is life itself. This is the argument Our House makes. But with a healthy dose of prepubescent teen, flying DVD collections, and tough-as-nails opera singers thrown in. It honestly makes for a wild ride at times, but just like at Disney, once you survive the drop you really just want to go around again.
Should you chose to purchase this book, the Thunberg family, at the time of publication, announced that any money earned from Our House would be donated to Greenpeace, the World Wildlife Fund (WWF), and other nonprofit organizations focused on environmental conservation and sustainability. In a classic show of putting your money where your mouth is, you can purchase this book with a clear conscious that doing so will be contributing to the solution.
If you liked this article and would like to see more book reviews like this, please consider leaving a tip at the end of this article. Even $1 is greatly appreciated. Thank you!
book reviews
A lifelong aspiring writer with a Master's Degree in Marine Biology & Ecology.
Passions include literature, music, travel, and environmentalism.
Follow along on IG @alanalb93, creator of @pendragon_studios and @forever_epigram.