One Year Later
365 Days After One of the Biggest Elections Ever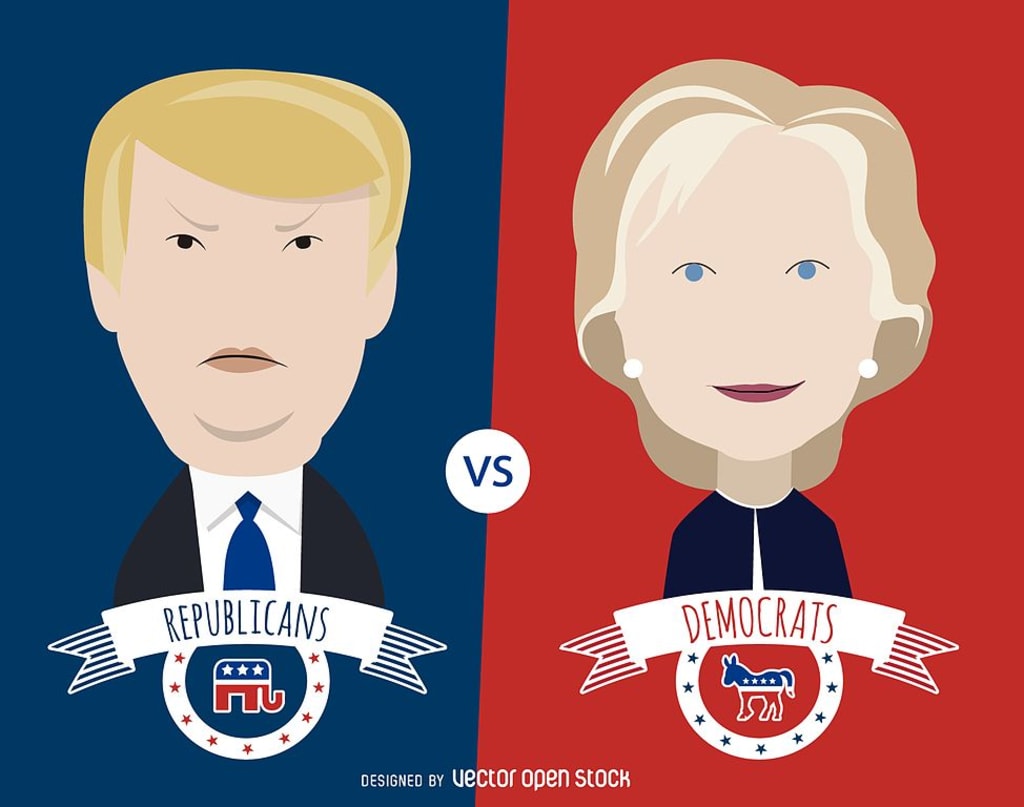 November 8, 2016 — a date that that will live in infamy, at least to me anyway. This wasn't just a simple fall day. It was election day last year.
I remember it, as well as the hours before and after it, very well… perhaps a little too well. I was a freshman in college, and at 18 years old, this would be my first time voting in a general election.
On November 7, there was an activity near the campus quad, where we could take some chalk and write a message on the pavement telling people to go and vote. Some wrote where the polling place was and some wrote simply "Don't forget to vote!" I partook in this activity as well because I had some time between classes, so, being the nerd that I am, I quoted podcaster Travis McElroy when, on the final episode of Trends Like These before election day, he said, "Go. Do your duty. Vote." I still quote it to this day because it's important to vote.
And then November 8 came. As soon as I got out of my chemistry lab, I walked over to the music hall, where the polling place was, and cast my ballot. I then learned about an event on campus where everybody would gather in the student affairs building and sit in the lounge with the TV on and watch the election results come in. I decided to attend, but first I had to sit through calculus class. After that, I went to the student affairs building and sat down with some friends to watch the election results come in. They had NBC News playing, while I was streaming CBS News on my laptop while doing some Chinese homework. My friends and I were there watching the news closely right up until the student affairs building had to close at midnight. It was then that we all went to the student lounge in our residence hall while still streaming coverage on our computers. We all sort of disbanded after that because each of us wanted to either go to bed or, in my case, give my laptop a break by putting the CBS News election coverage on the TV. I stayed up until CBS stopped their election coverage, then I started to try and work my way to bed to get any amount of sleep I could get, since it was around three in the morning and I had to wake up at seven to get ready for class the next morning. I still did this with the TV on, of course, because I couldn't believe what had happened and also because I couldn't really sleep without some sort of sound in the room. I also remember my mother texting me as I was trying to sleep saying that she was, like me, horrified at the news, yet also saying that we could make it through this.
After my brief slumber, I woke up, and did what I typically did. I made some eggs, and then poured some water into my coffee cup and microwaved that while I ate my eggs and watched the news. I dressed in as much black as I could and put a beanie on my head because I felt like I now had to be a boy, and I felt like if people found out I was a girl, then they would be knocking on my door and demanding that I drop out of school to get married, have kids, and be nothing more than a housewife. Regardless of what I thought, I still had to go to class, so I went to class, and I walked in to see my professor crying. No lie. My professor was CRYING into a tissue. That's when I knew this was personal.
And that was just a brief period of maybe 48 hours. Little did I know of the things that would happen afterwards.
We were all still kind of taking it in between then and the inauguration. After that, the women's protest happened, and for good reason, since our president had said things like "putting a wife to work is a very dangerous thing" and had also said that when you're a star you can grab women by their crotch and had even said that if Ivanka wasn't his daughter, he'd be dating her!
He has also issued a record number of executive orders. Some of the most notable include his very first travel ban, executive orders regarding healthcare, rolling back protections for transgender students and military members, undoing Obama era clean air acts, rescinding DACA, and everything else he's done that I can't remember right now because so much has happened so quickly.
With regards to the travel ban, it has gone through so many revisions that I've lost count. In terms of healthcare and the ACA, they have tried to repeal it many different ways and failed each time. It would seem to me that this administration is simply trying to undo everything that Obama did. They're failing miserably.
I'm sure I probably forgot quite a bit that happened since this time last year, but like I said, so much has happened in so little time. I bet if YOU tried writing something similar, then you'd have the same amount of trouble as I am right now.
It's been quite a whirlwind year for all of us in some way, shape, or form.
And it all started one year ago today with the what is so far the biggest election that my 19-year-old eyes have ever witnessed.