Nurse Edith Cavell
Her execution in 1915 was an important factor in encouraging WW1 recruitment in the UK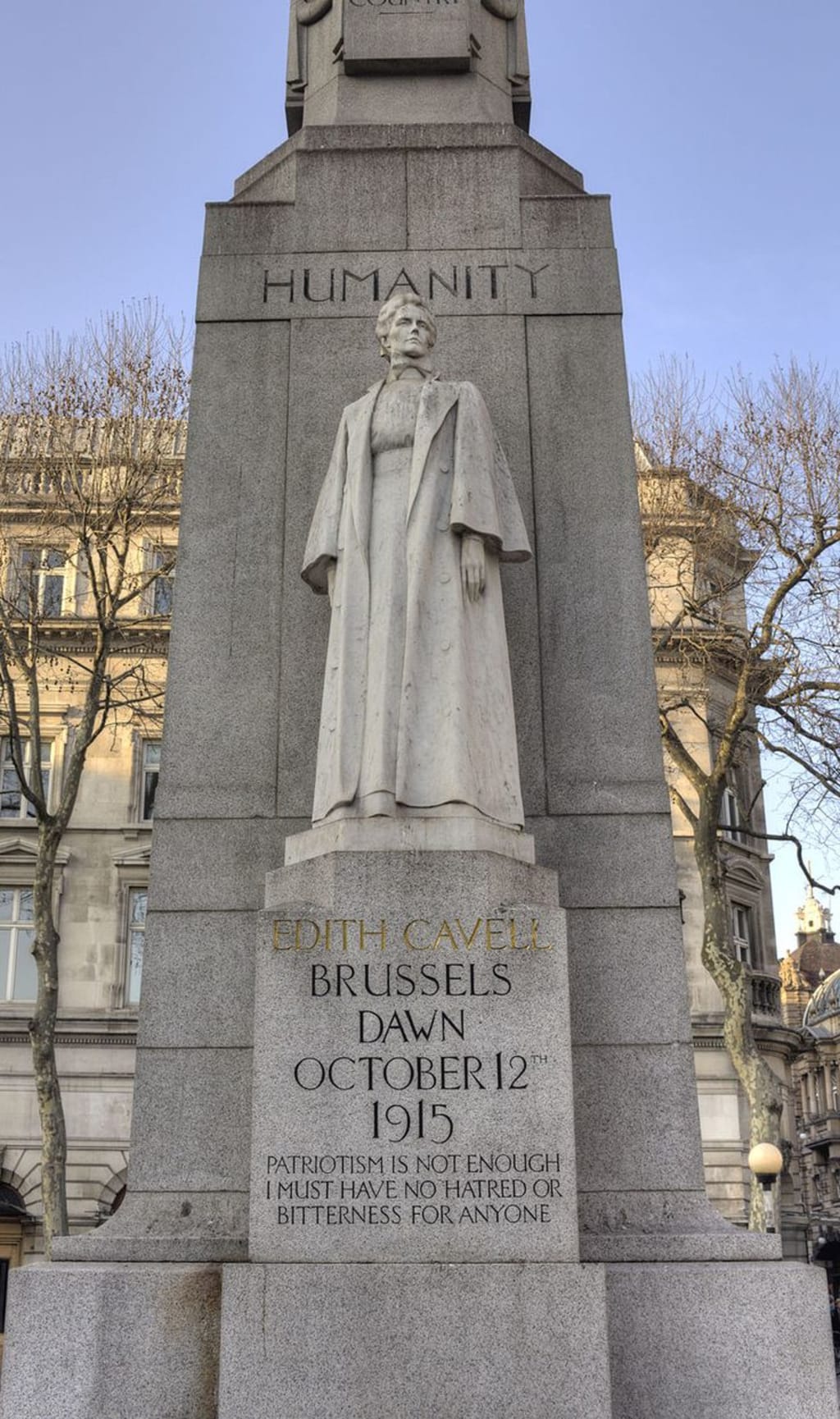 Edith Cavell was a nurse who was executed by the Germans during World War I. Her death did much to excite anti-German feelings in Great Britain and make the British more determined to win the War.
A notable statue
It stands close to the entrance to London's National Portrait Gallery, facing towards Trafalgar Square. It is therefore seen by thousands of people every day, many of whom may not know the story behind it.
The woman portrayed is Edith Cavell, a nurse who died during the First World War, shot by a German firing squad. The wording on the statue gives the details of her death: "Brussels Dawn October 12th 1915" but not her birth, which was in 1865. Below this is a quotation of the words she spoke shortly before her execution: "Patriotism is not enough, I must have no hatred or bitterness for anyone".
Behind the statue is a high stone plinth, twice the height of the statue, with the words "For King and Country" at the top and four words around the sides of the plinth: Humanity, Fortitude, Devotion and Sacrifice.
The statue, by Sir George Frampton, was erected in 1920 and unveiled by Queen Alexandra. The quotation mentioned above was added in 1924.
Edith Cavell
So who was Edith Cavell? She was a London-trained nurse who established a clinic and nursing school in Brussels, Belgium, in 1910. On the outbreak of World War I in 1914 she had been in England but returned to Brussels to continue her work there. Belgium was quickly overrun by the German army and Nurse Cavell was kept very busy treating wounded soldiers of several nationalities, including Germans.
She became involved in a scheme to smuggle British and French soldiers out of Belgium to neutral Holland, from where they could be repatriated rather than taken prisoner. She allowed her house to be part of the chain of safe houses through which the scheme was conducted, and for this reason she was arrested by the Germans in August 1915. The total number of British and French prisoners of war, and Belgian civilians, that she helped to escape was probably around 200.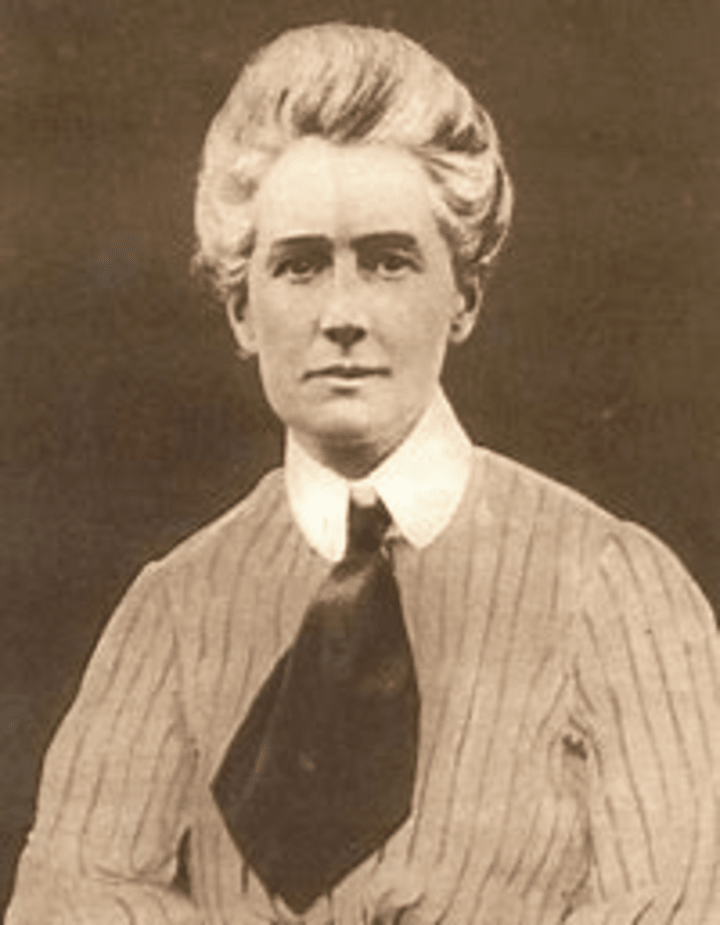 Despite representations made from many quarters, including the still neutral United States, Edith Cavell and another conspirator faced the firing squad. She died instantly from four bullet wounds. Her body was initially buried in Brussels but was later (after the end of the war) repatriated to Britain where she was finally laid to rest in Norwich Cathedral, not far from her home village.
A spy or a traitor?
It is sometimes implied that Edith Cavell was executed for espionage, but this is not so. Her activities counted as treason according to the German military law that now applied to Belgium, and the law made no distinction between German nationals and those of other countries who happened to be living in German-occupied territories.
Whether or not Germany was legally justified in executing Edith Cavell, and the facts do seem to point in that direction, doing so was probably unwise because the event became something of a recruitment poster in Great Britain at a time before conscription was introduced. Much play was made of the fact that Edith Cavell's actions had been entirely humanitarian and that she made no distinction between nationalities when it came to treating wounded soldiers.
On the other hand, Germany could be painted in the British press as a source of evil and a regime that condemned women to death, which was something that Britain never did during World War I, whatever the circumstances. Not much was needed to cast Germany in the role of monster, and to persuade young men to join the army to prevent more such horrors taking place, but the death of Edith Cavell was one such happening.

John Welford
I am a retired librarian, having spent most of my career in academic and industrial libraries.
I write on a number of subjects and also write stories as a member of the "Hinckley Scribblers".
See all posts by John Welford →