Nibbles to 12th May 2021
David & Goliath (cotd), Political cockroach, crunching numbers and papering over the cracks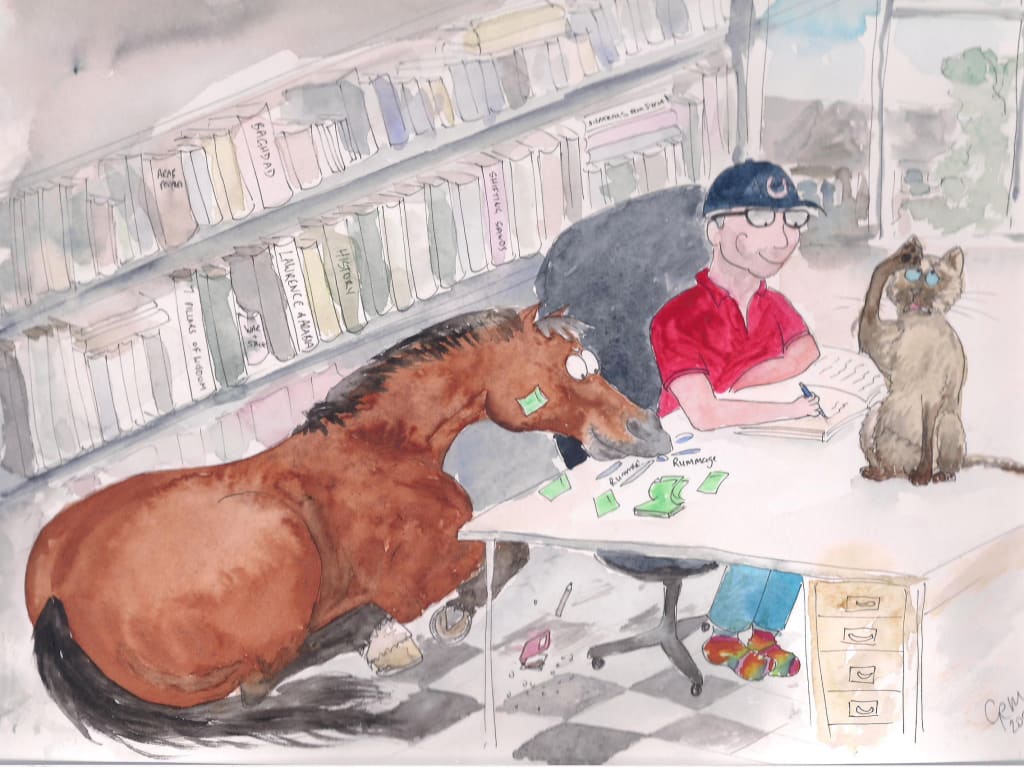 From the very talented Gemma Gill of Peg's Pony Picture
DAVID AND GOLIATH (cotd)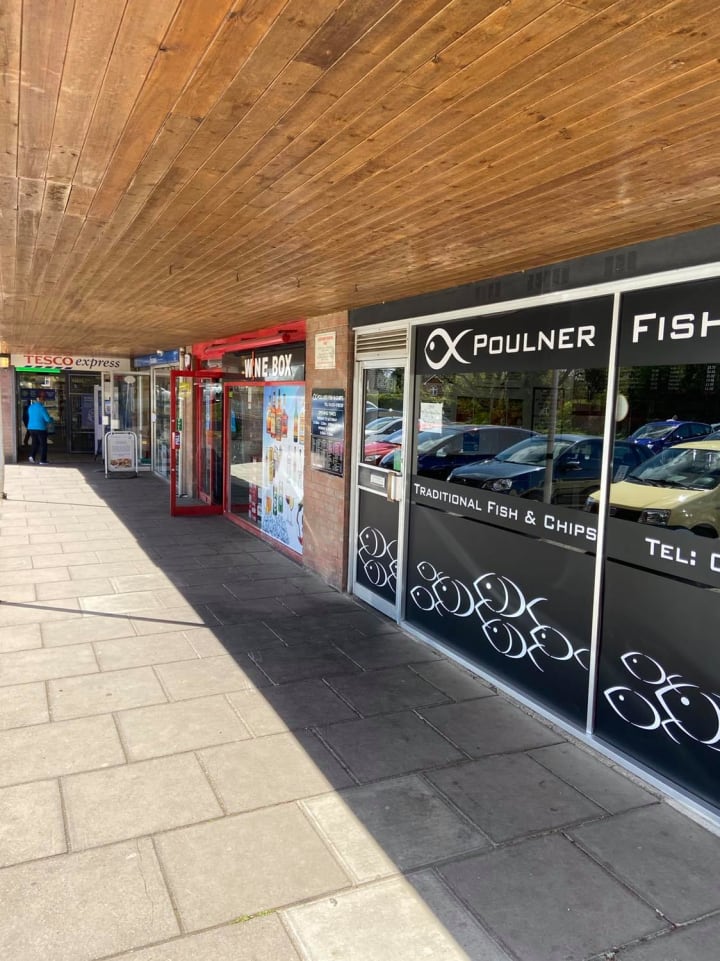 In Nibbles (4th May 2021) I wrote about a local independent alcohol retailer having its very survival threatened. A national retailer was applying for a licence to retail alcohol from its own premises twenty metres away. The hearing with the local authority for this application took place on 4th May and extremely sadly I heard that Tesco, the national retailer, has been granted a licence.
This is despite very strong local opposition which I am tempted to believe had more momentum than local supporters of the Tesco licence application. I feel the only factor that swung this issue in favor Tesco was that they have the resources to engage high quality and therefore very expensive legal experts to fight the case for them. What chance does a small independent retailer have against that sort of corporate might?
None I am afraid.
Contradicting a wish to support local businesses
Not quite in the same vein but I do know of one local business that was run from a private home. Clients coming and going by car were the reason for a neighbor to complain to the local authority; the same local authority dealing with the alcohol licence. The council did not uphold the complaints as they did not feel they were justified on the basis of a perceived nuisance. And, because they wanted to be able to support local and independent businesses as much as they could to foster the local and very rural economy.
POLITICAL COCKROACH
We have a member of the political class here in the UK named "Nigel Farage. He was a key player in bringing about the EU Referendum vote in 2016 and campaigned vigorously for a leave vote from the UKIP platform. You may well have seen him grandstanding on Trump platforms in the Presidential elections of 2016 and 2020. As soon as the result of the 2016 referendum was announced that fateful Friday morning he resigned from UKIP party on the grounds that his work was done.
Despite being vehemently anti EU he still held a seat in their parliament grossing a monthly salary of approximately £7,600 plus expenses. Hardly the salary of a man of the people as he so often declared. A case of someone who was willing to take the king's shilling without swearing any allegiance.
His constituency from 1999 to 2019 was the South East of England. A region with a coast line fronting on to the English Channel and with fishing ports. That is the irony of his term as an MEP. He served on the European Parliament Fisheries Committee. He claimed that the restrictions placed on the UK fishing industry were like a "lead weight". We are all entitled to our opinions but it is what we do with them that gives us a mark of distinction. Nigel Farage had ample opportunity to put a case for his constituents while on this committee but he didn't.
I used the term "served" is used in its loosest sense. During his time as a member of the committee there were 42 meetings and he only attended one.
So much for being a voice for the fishing industry that has fallen victim to the after effects of BREXIT.
Since leaving the European Parliament he has popped up in many dark and fringe political recesses where anyone would only expect to find the rotting crumbs of lost hope and failed ideology.
In addition to being a writer for an investment advice internet publication, Mr Farage has recently set up an internet business where clients pay £75 to him and he will send a personal greeting for a birthday, anniversary or any other celebration that would warrant a greeting from him; personalized of course.
Either his agent who arranges for these greetings to be recorded or the man himself have failed on at least one occasion to vet the name of the beneficiary. The greeting he was paid £75 to read was to wish "Hugh Janus" a very happy birthday. Think about it? Thankfully he was not asked to "Wish Mike Hunt a very happy birthday".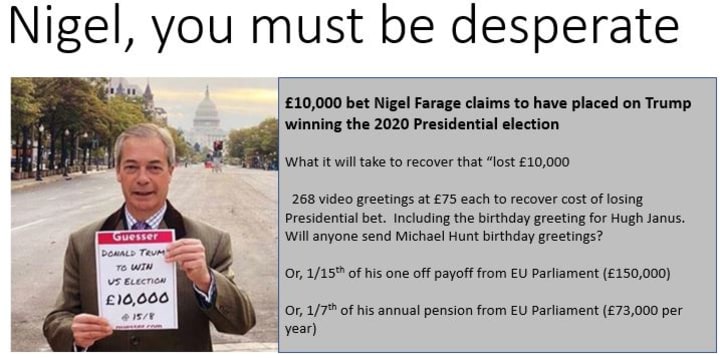 PAPERING OVER THE CRACKS
There has been a broiling rumble of sleaze surrounding the funding of the Prime Minister's flat above Downing Street since late April 21 when the story was first covered by Tatler.
Every Prime Minister (PM) is given an annual allowance for the decoration and maintenance of this flat to the tune of £30,000. I think most householders would be able to spend that amount in a trans-formative way on their own property and even have some change. Not so the Prime Minister. One estimate of the cost of this work is £58,000. So, in theory public money would pay the first £30,000 and the PM would make up the difference (£28,000) from his own resources.
Quite simple really and no cause to waste ink, paper, air time and personal credibility if this issue had been dealt with in a transparent way.
However, there have been leaks ingressing into the mainstream media that the whole bill was originally paid from Conservative Party funds, matched by a donation from a donor and, according to the PM, now repaid out of his own money.
The current Chancellor of the Exchequer, Rishi Sunak, paid for the refurbishment of his flat in Downing Street out of his own resources in full. The Blairs spent £127,000 on the flat and funded any excess themselves. The Camerons spent £64,000 and again paid for any excess above £30,000 themselves. None of these examples have involved leaked emails, sleaze and a cause for distraction away from big problems this country faces.
The PM's ability to repay such a large amount has now been thrown into greater doubt today (12th May 2021). Private Eye (the publishing scourge of those in power) found he has been served with a County Court Judgement demanding the settlement of a an old debt of £535 in October 2020. According to the court records this amount is still unpaid and unchallenged. Non payment could result in bailiffs arriving at the famous black door demanding the money and if that is not available taking away personal property to be auctioned to recover the money. Don't worry, the cabinet room table is safe as that is owned by the country.
There are two aspects to this latest story that cause concerns.
The first concern is that the PM may not have had the money to pay off this amount. In which case it raises further questions about how he was, as he claims, able to pay off the cost of the refurbishment of the flat so adroitly?
The second concern is that, as some have claimed, non-payment was caused by bad organisation on the PM's part. That must raise questions about how he is organising himself and his desk when it comes to running the country.
Obiter dicta - some of the wallpaper used in the Downing Street refurbishment is supposed to cost £900 per roll which, based on the current salary of a staff nurse of £30,000 per annum, is three times the 1% pay rise they were recently awarded.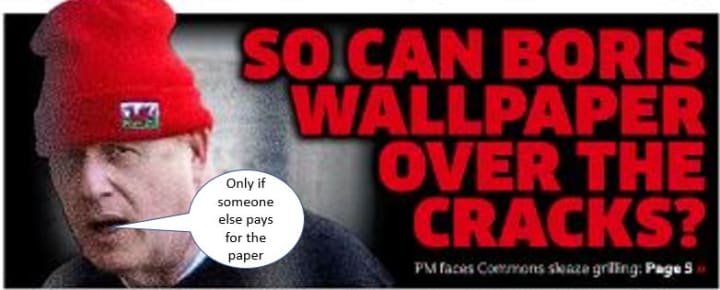 Alan Russell
I am a very lucky person. I live in a beautiful area,the New Forest,have a happy home that I share with my wife and two felines. More,much more than this I travel many highways,to interesting places and meeting interesting people.Carp diem.
See all posts by Alan Russell →