New Rochelle's Nick Trotta Comes Home to Honor After Distinguished Career as Secret Service Agent
Secret Service Agent lives his dream in the White House.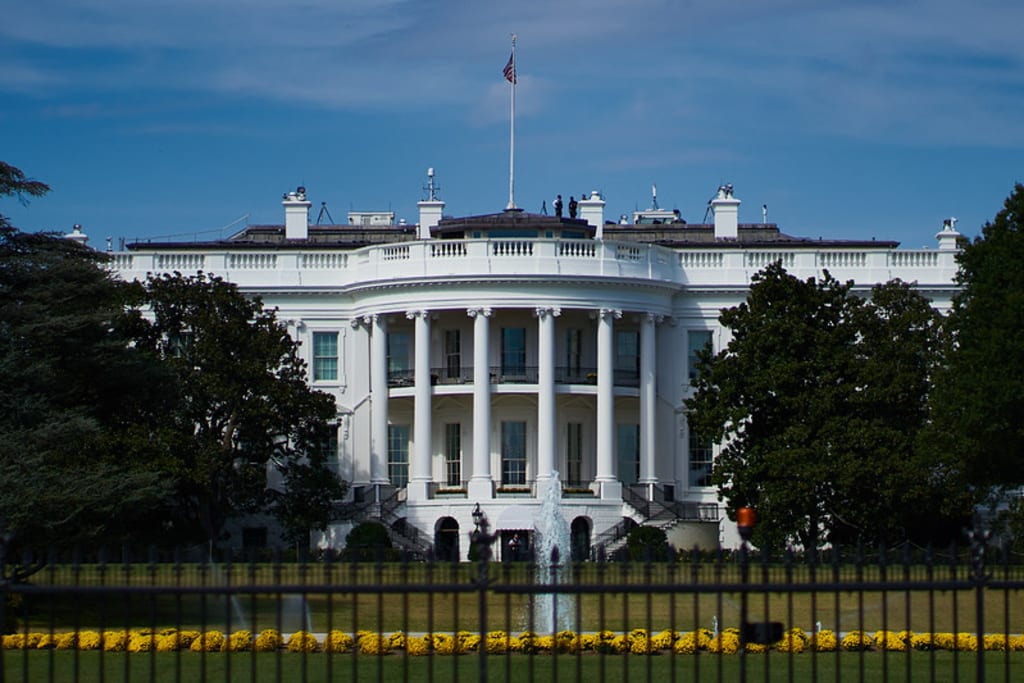 Photo by Radek Kucharski
The mystique of being a Secret Service Agent can almost be encapsulated in the dark glare of the signature sunglasses. On the other hand, the optics definitely serve a function beyond just looking cool, according to 30 year Secret Service Agent Nick Trotta. "The one thing I don't think you want us to do is to come up to that rope line with the President and squint," he says. But while his recent honoring at St. Joseph's Church in New Rochelle wasn't a matter of trying to spot dry eyes among an abundance of tears, the affair certainly hit home for the New Rochelle native and recently retired Assistant Director of the service.
When you are with a community to this day that you still consider home, he says, "it's a pretty humbling experience."
The son of immigrants, Trotta knew from an early age that the Secret Service was his goal. "I was very fortunate that I got to do exactly the thing I dreamt of," said Trotta.
Graduating from Iona, Trotta cited the encouragement and mentoring of Father Joseph DiSanto. As such, he initially pursued experience through internships and seminars, while applying to all manner of federal agencies and police departments.
Secret Service Agent Answers the Call
But before all those resumes could be filed away, he got the call after the attempted assassination on President Reagan. "It was because of that, that the Secret Service was able to do some additional hiring," he said.
Assigned to the White House, his hiring didn't rate a formal sit down totea in the Oval Office, but the daily proximity was close enough to reveal how far he had come. "You see the President of the United States – right there, right in front of you in the White House, and you're a kid from New Rochelle, New York. The west end of New Rochelle," he says. "That's pretty powerful – an image you can never forget."
Of course, as he rose in stature, the personal relationship with the chief executive also escalated, and that plays a part in preempting all that power when safety issues arose. "Yes, you have to earn that trust," said Trotta.
Always Getting a Read on the Situation
On the other hand, security concerns do not put the Secret Service in a preeminent position. "There are times that the agent in charge is going to step in and say, 'Mr. President, Madame President, I strongly advise not doing this,'" he revealed.
It then becomes a matter of compromise and adjustments. At that point, he said, "We have to make it work."
The action thus ensuing, the Secret Service keeps its tint abreast of any unusual behavior. That means looking at tells such as facial expressions, movement of hands or a determined traversal across the gathering by a sole individual. In accordance, he said, "you're watching to the right and to the left, behind and front, above and below."
As for the fictional Secret Service that we may know more intimately on screen, Trotta admits he's not the one to ask. "I've never watched any of these movies from beginning to end," he said.
Trotta instead recommends two recent National Geographic documentaries done with the input of the service. Still, he certainly understands the Hollywood necessity of adding embellishments to keep audiences interested. In this, he includes Clint Eastwood's, In the Line of Fire, which the Secret Service was consulted on.
No Place for Politics for Secret Service Agent
But real life also means political point of view is a right that each agent is free to exercise. It's simply checked at the door, and doesn't ever deter the primary mission of protecting the President. "It sounds hard to do but it's really not," he said.
Patriotism and belief in our system aside, seeing a president with possibly different views fades easily from view. This especially when their personal life is on par with the neighbor or brother who you don't necessarily see eye to eye on the issues. "They are no different than any other people in private life," he said.
His retirement from a job in which you never really go home will hopefully give him a better sense of that. But the blessing of the 30 years of service to "five unbelievable leaders of the United States of America," works just the same.
Please Like My Page on Facebook
Author can be reached at [email protected]