My Unexpected Education in U.S. Immigration Policy
Getting a Fiancé Visa Isn't Easy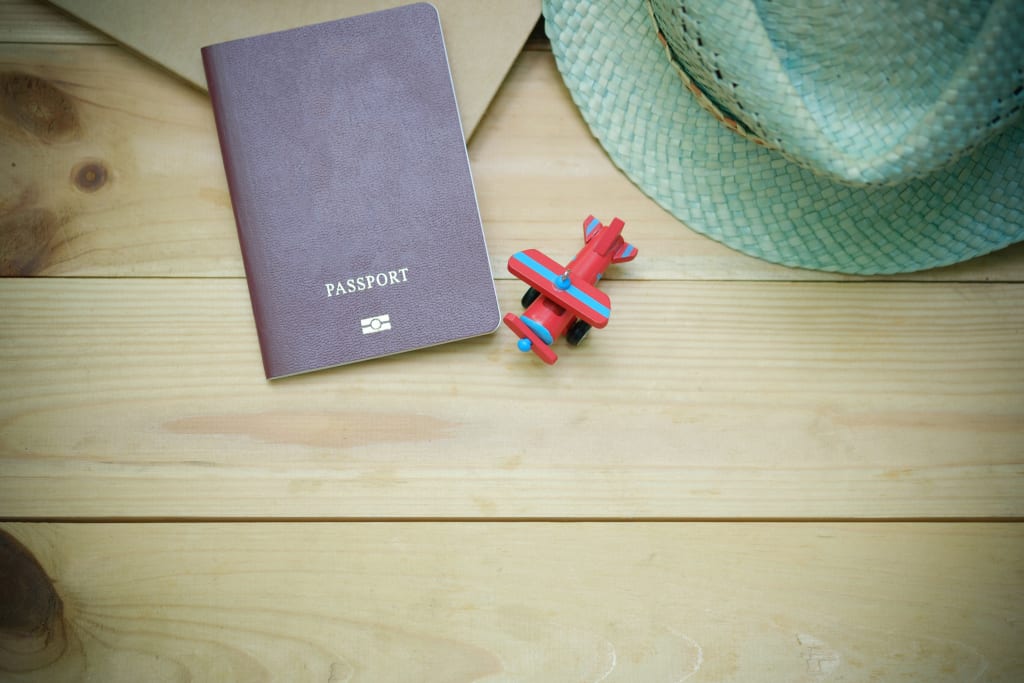 Photo by Porapak Apichodilok from Pexels
Before I met my fiancé, I never had much interest in U.S. immigration policy, but then I had to go and fall in love with a man who is a Haitian citizen. We started the process of applying for his fiancé visa (K-1 visa) in February 2020, and it has been a roller coaster of heartache, hope, frustration, and impatience ever since. Do you have loved ones who can't easily come to the U.S.? I can't give any official advice on what you should do, but I can let you know what I have learned so far in my journey.
EXPECT TO WAIT
Before COVID-19 shattered what little stability there was in the world, the average time from application to getting a fiancé visa was 6 – 9 months. Now, the National Visa Center (NVC) has basically become a warehouse with more than half a million cases pending interviews (last I checked — as far as I know, the backlog is still growing).
I know that it could still be quite a while before my fiancé is able to come here, and I sometimes tell myself that I should stop daydreaming about getting a glorious message that our petition is no longer collecting dust at NVC. But I keep daydreaming. I keep hoping. Because anything else would be too painful.
EXPECT TO BE CONFUSED
There is a surprising lack of information on the web about the fiancé visa process. Technically, a fiancé visa is a nonimmigrant visa since it is only good for 90 days in the U.S. However, because the intention behind the visa is immigration, it is processed as an immigrant visa.
For months, I was embroiled in a low-key panic because I had never gotten any communication from the NVC, even though I knew our case was there. A lot of information online said I should expect to receive a welcome letter from them, along with an invoice number and instructions about what fees I needed to submit. I never received it. Why? Because typically, the NVC sends cases straight to the consulate in the country where the interview will be conducted. Therefore, I have to wait until the interview is scheduled to start submitting more paperwork, such as my Affidavit of Support.
Information stating that applicants have to submit their Affidavit of Support and fees to the NVC kind of lump in fiancé visas when they are talking about immigration in general, but they are wrong. They just neglect to mention that the fiancé visa process is slightly different.
EXPECT TO BE IGNORED
The NVC has a public inquiry form that you can use to request information about a case. I have used this form several times, always with specific questions. For example, I have asked if I need to submit any forms to get the ball rolling on my fiancé's visa (because, as noted above, the entire system is designed to be as confusing as possible). I have also asked where they are in the queue for sending petitions to the embassy and a number of other questions.
I have never received a straightforward answer. In fact, I almost always receive a copy-and-paste paragraph in reply — and that is after waiting at least a couple of weeks to get a response. Yep. I write a specific, well-thought-out inquiry… and in return, the NVC does not answer my questions. In fact, they don't even try. They don't even acknowledge my questions.
The one time I did get a personalized response, it continued to ignore my questions. It was basically telling me to hold my horses because they outright refuse to tell me anything that I can't find by Googling (that's a very loose paraphrase, of course — the actual wording was more diplomatic). They also told me that there wasn't much information they could give, which is funny because there is an immigration attorney whom I follow on YouTube that seems to know more than they do.
This all has to be taken with a grain of salt, from the perspective of someone who is immensely frustrated. But, even if I set aside my personal investment in the situation and take a more objective stance, it is clear that the NVC and related agencies are not doing as well as they could. This isn't necessarily their fault. I don't pretend to understand all the nuances of the politics and policy involved, but still… I sometimes feel that the human side of their cases gets brushed aside.
EXPECT TO BE STRESSED
I feel like this entire journey has changed my emotional makeup. Before this roller coaster started, I almost never shed a tear. Now, though, I find I have leaky eyes much more often. I allowed this wonderful man (my fiancé) to make a home in my heart… and sometimes my heart feels empty because I can't hold his hand or give him a hug.
Changing world circumstances are just making things worse. While much of the world is slowly on the mend from COVID-19, it is steadily growing worse in Haiti — with no solid vaccine rollout program in sight. Plus, with the recent assassination of the Haitian president, I am afraid that civil unrest will adversely affect my fiancé.
EXPECT A LACK OF EMPATHY
My situation is relatively rare, so I suppose it's understandable that a lot of people misunderstand it. I have had people tell me that my fiancé just wants a visa to come to the U.S. That simply isn't true. In fact, he has told me more than once that this country "isn't his cup of tea." I have had people imply that our marriage is doomed simply because they have known other people who married after a long-distance, international relationship and had a rough go of it.
Possibly the worst incident was when I reached out to the senators in my state, asking if there was anything they could do to help us. A representative from one of the senators' offices called me. At first, I was excited because I thought there might be a glimmer of hope. Alas, our conversation quickly went downhill. Not only was the woman ignorant of important facts about the immigration system (for example, she told me that fiancé visas are a low priority — they are actually a relatively high priority), but she was also extremely rude. Apparently, just because my fiancé isn't a pregnant woman who might get a bomb dropped on him, he isn't that important. The fact that it is difficult for him to procure some of life's necessities — like an adequate amount of food — is simply irrelevant.
I must say, though, that the representative from the other senator's office was a delight. He didn't make me any promises, of course, but at least he didn't attempt to rip my heart out of my chest and stomp on it. I appreciate not being stomped on.
UPDATE: The senator's office has contacted the NVC on our behalf and expressed the senator's interest. This makes me dare to be optimistic.
EXPECT THE BEST
This entire process has been a study in emotional strain, but it doesn't change the fact that I am going to marry the most delightful man I have ever met. If you are facing a similar situation, please take heart! It might feel like a nightmare right now, but nightmares all have something in common — they end, and we get to enjoy the light of a new morning.
NOTES:
Read my love story with my fiancé here: https://vocal.media/humans/an-unlikely-romance-love-from-another-land
See the silver linings of having to wait so long to marry him: https://vocal.media/humans/heartache-and-hope-away-from-my-love