Learn Your Gay History: Stonewall Riots – June 28, 1969
"Don't push me Mary! I am not in the mood." [Stonewall, 1995]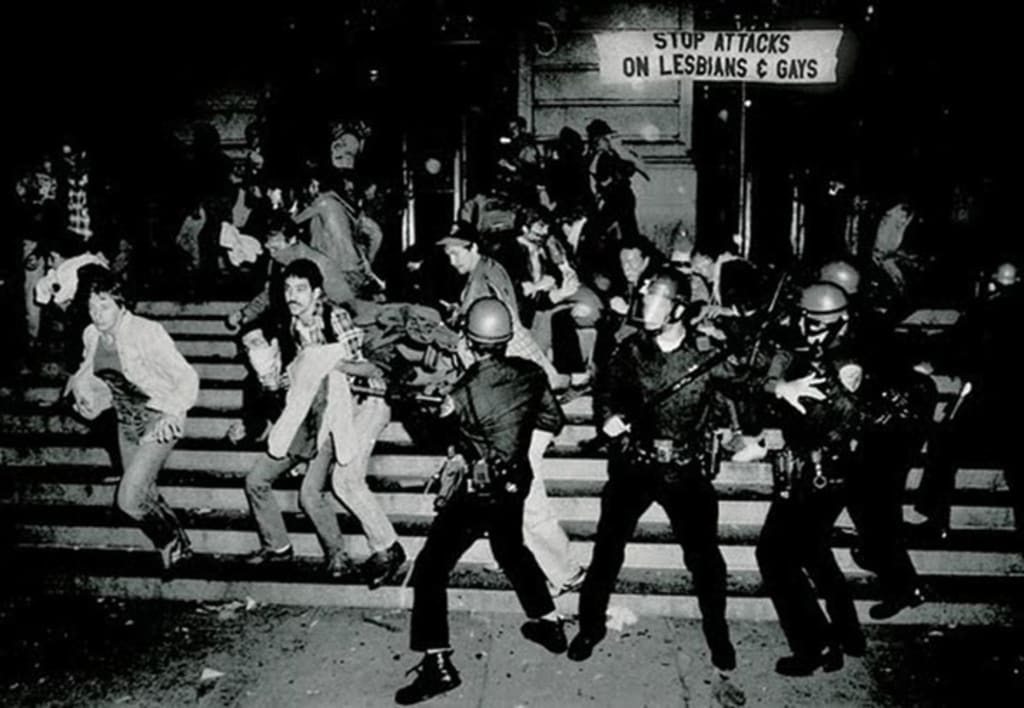 Stonewall Riots – June 28, 1969 (image: Pinterest)
The Stonewall riots of 28 June 1969 weren't the first protests or confrontations between police and the LGBT community, but they've become symbolic of the growing consciousness and confidence that paved the way for the fight for equality and freedom from discrimination.
What triggered the Stonewall riots was a police raid on the Stonewall Inn. In the heart of Manhattan's Greenwich Village, the Stonewall Inn was a mafia-run bar that was a bit of a hub for the neighbourhood's marginalised LGBT community.
In the late 60s, police raids on bars like the Stonewall Inn were commonplace, part of the continuing harassment and victimisation that LGBT people were experiencing. The raid on the Stonewall Inn on 28 June 1969 sparked that sense of frustration into violent protests that lasted six days and involved thousands of people. Perhaps most importantly, the riots received widespread media coverage.
Prior to the Stonewall riots, the 'homophile' advocates (such as the Mattachine Society) that sought to organise and speak for gay men, favoured assimilation – seeking to demonstrate that gay men were 'normal' and just like everybody else.
Following the Stonewall riots, and in line with the counter-culture movements of the late-60s, representatives of the LGBT community became increasingly emboldened and more confrontational. New organisations were established, newspapers published, there was more of a willingness to be open, to be visible, to be different.
It was on the first anniversary of the Stonewall riots, 28 June 1970, that the first gay pride marches were held – the LGBT communities of New York, Los Angeles, and Chicago held events to commemorate the raid on the Stonewall Inn and the violent confrontation that followed. The following year, gay pride marches were also held in Boston, Dallas, Milwaukee, London, Paris, West Berlin, and Stockholm – with the number of cities participating continuing to grow in subsequent years.
"Love isn't always pretty." [Stonewall, 2015]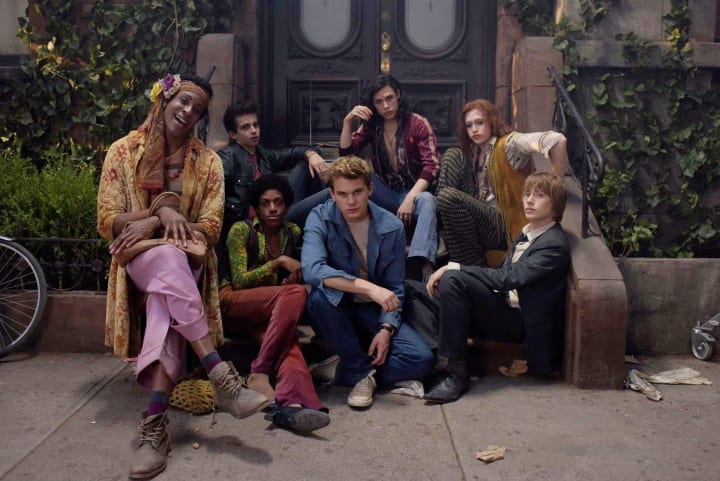 If you're growing up in today's world, starting to realise your sexuality, starting to understand how you connect with the LGBT community that you see around you, it's important to understand how LGBT identity has evolved over time, and the role that events such as the Stonewall riots have played in that.
History is important because it helps us learn from those that have gone before us, the battles that have been fought, the struggles that have been won, the mistakes that have been made.
You might not feel that you've got much connection with the people who lived in New York City in 1969, but it's because of those people – because of their lifetimes of harassment and discrimination that culminated in six nights of violence – that we can proudly identify as gay, lesbian, trans, or however you want to define yourself within the LGBT umbrella. It's because of those people that we can live openly as ourselves, we can get married if we want, we can have families if we want, we have the freedom to lead the lives that we want.
It's because of the marginalised people of Greenwich Village – people who had nothing left to lose, people who were pushed so far that they had no alternative but to stand up to harassment and stand up to discrimination – we continue to hold pride marches around the world.
But our pride marches aren't just to commemorate the Stonewall riots of 1969. Our pride marches are to continue to demand visibility, to continue to demand equality. Our pride marches demand solidarity for LGBT people around the world, in every country – particularly those where LGBT people face oppression, violence, and death just for being who they are.
This June, let's remember the people of the Stonewall riots, they've helped us achieve so much. However we need to keep marching – there's still plenty that we need to fight for.
activism
history
About the author
A non-smoker who loves to laugh... (and binge on travel, food, movies, fashion, and theatre...). Find me on Twitter @gtvlondon
Reader insights
Be the first to share your insights about this piece.
Add your insights