Just sit back, shut up, and let the experts handle it
How the Covid-19 virus is bringing out the worst in people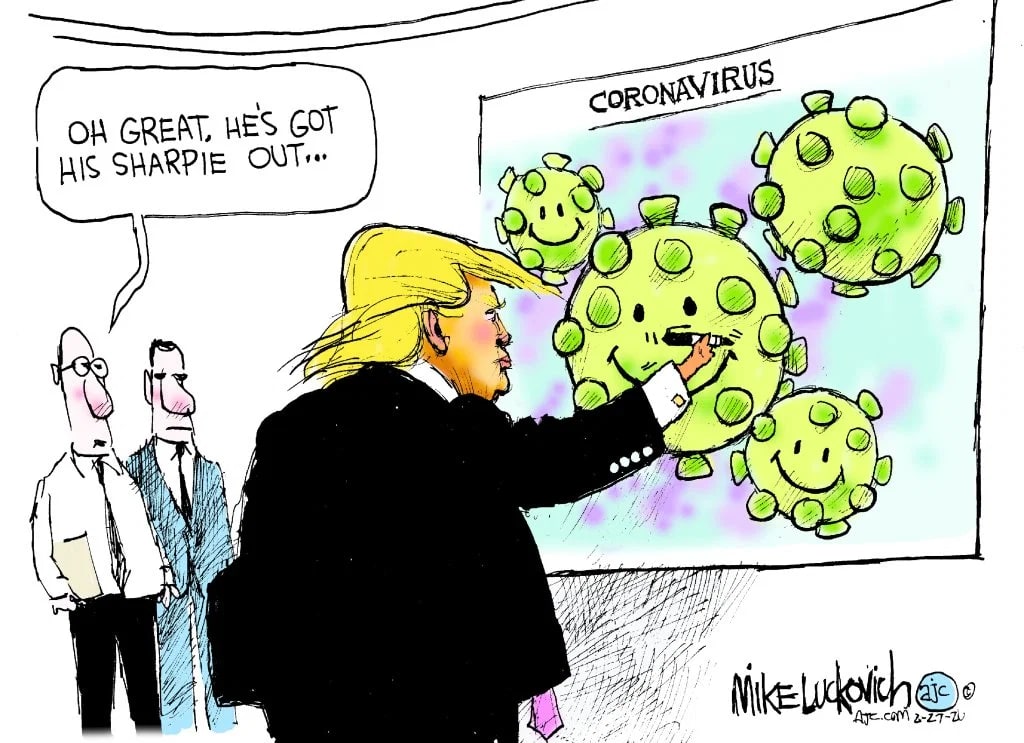 https://www.mercurynews.com/wp-content/uploads/2020/02/Mike-Luckovich-4.jpg?w=1024&h=744
frAs you can see from the picture above this is pretty much how Trump might as well be handling the Covid-19 virus.
Before the quarantine, he was told about the dangers of Covid-19.
He of course did not listen and he still does not listen.
But the Orange Fuhrer isn't the only one who is being a scumbag about how to handle the Covid-19 virus.
In this article, I will share with you the names of many other people who have chosen to be just as bad as Trump (if not worse) who would obstruct the attempts by first responders and medical doctors that are trying to combat Covid-19.
Jim Bakker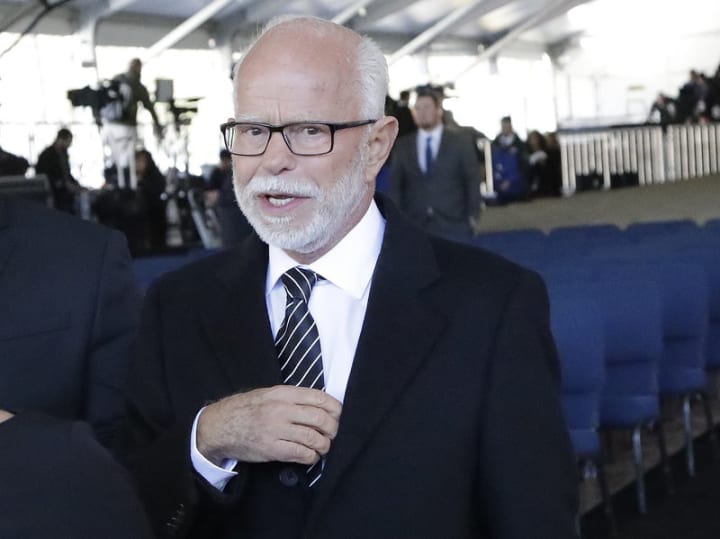 Too many people are stupid enough to give Televangelists like this guy money and with the Covid-19 going around they are stupid enough to believe that this "man" has a cure for Covid-19 and not some medical professional.
Just recently the state of Missouri brought charges against him (see the link) for attempting to sell these "cures" for Covid-19.
If this moron really wanted to do something for the people during this crisis, he would open up his ministries and encourage his people to help.
He didn't, so his ass is getting sued.
https://www.cbsnews.com/news/jim-bakker-coronavirus-covid-19-fake-cure-televangelist-sued-by-missouri-symptoms-selling-treatment/
Brian Kemp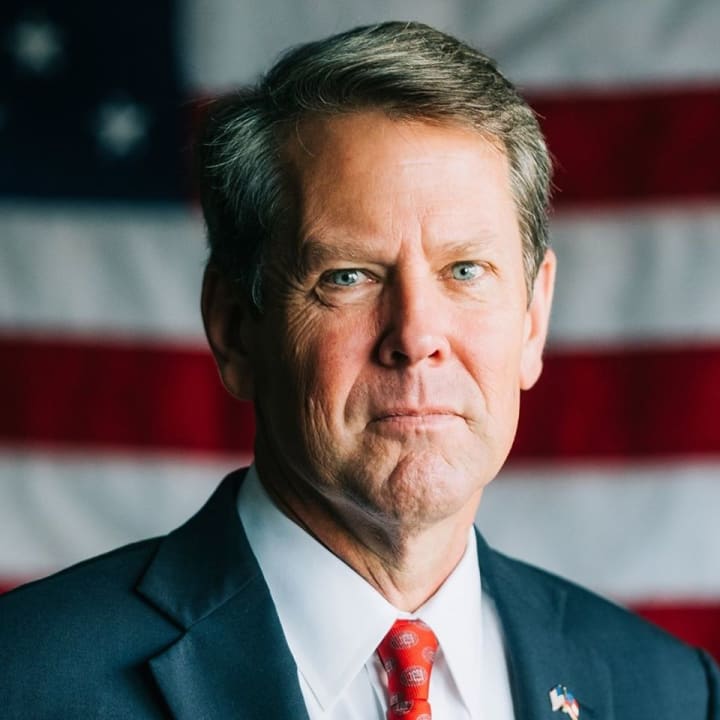 Another so-called human being that has no right to be in politics, has recently planned to re-open the state of Georgia despite protests from those in the opposition.
Nail Salons, tattoo parlors, massage parlors, gyms and even bowling alleys are being re-opened on this moron's word.
He's not doing this to serve the people of Georgia, he's doing because like every other wimp in politics, he's afraid of Trump.
This is why Stacey Abrams should have been Governor, not this wussbag.
https://www.cnn.com/2020/04/21/politics/georgia-governor-coronavirus-backlash/index.html
Dan Patrick
This moron of a Lieutenant-Governor of Texas expects you to sacrifice your life to serve the economy.
Why does this asshole have this pitiful line of thinking?
Because he is the kind who serves big business rather than country.
That kind of asshole
https://www.nbcnews.com/news/us-news/texas-lt-gov-dan-patrick-reopening-economy-more-important-things-n1188911
Rush Limbaugh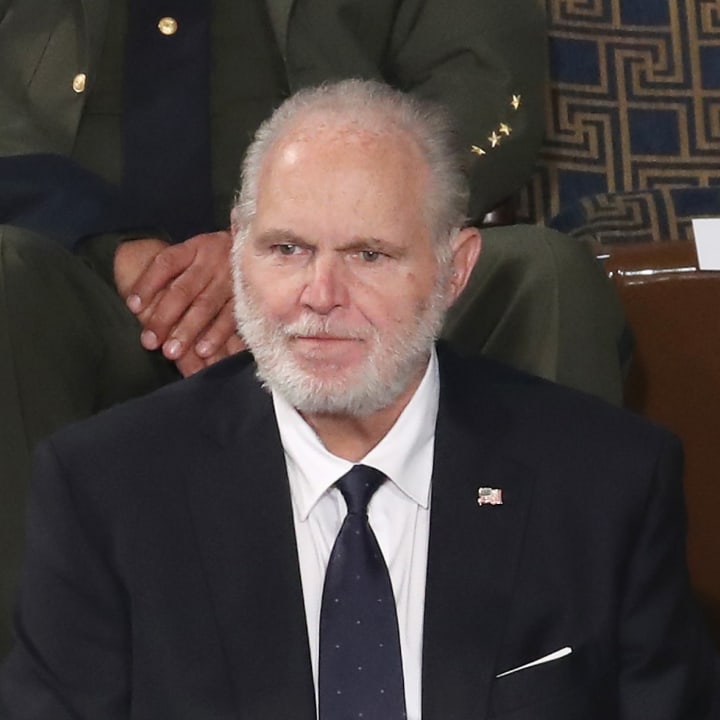 This bloated sack who recently received the Medal of Honor for no reason whatsoever, accused Dr. Anthony Fauci and other medical professionals of being Hilary supporters and that they are using the Covid-19 virus as an excuse to get rid of Donald Trump.
Seriously, of all the stupid things this draft-dodging sissy has said as a shock jock, this is by far the stupidest thing he has said.
https://www.mediamatters.org/coronavirus-covid-19/coronavirus-deaths-are-being-undercounted-rush-limbaugh-continues-allege
Pretty much anyone on Fox News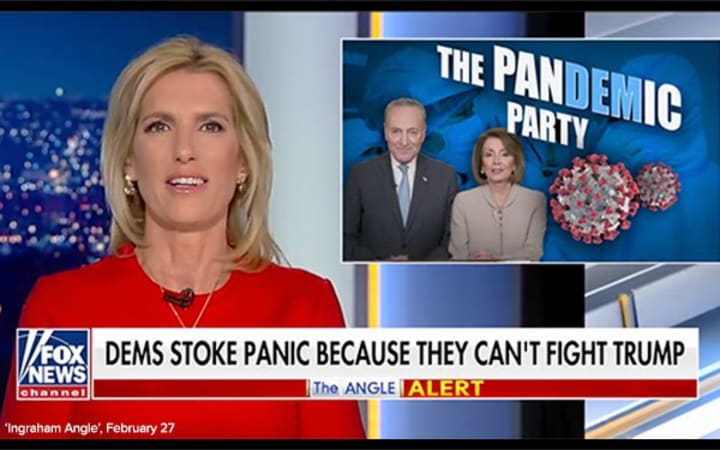 Otherwise known as Faux news, these so-called reporters from Sean Hannity to Lou Dobbs and Jesse Walters have done nothing but try and convince their viewers that the Covid-19 is a hoax and that it is an attempt by the Democrats to undermine the Trump Administration.
I mean seriously, these guys are liars, but to blame the Democrats for this kind of crap? We don't have that kind of power and even if we did, we wouldn't because unlike the Conservatives, we actually care about other human beings.
There is talk of a lawsuit being filed against. Whether or not it goes through, Fox news needs to have hell sent their way for trying to spread lies about Covid-19.
People should not have to die for their lies.
https://www.courthousenews.com/fox-news-faces-lawsuit-over-its-coronavirus-coverage/
All the anti-quarantine protesters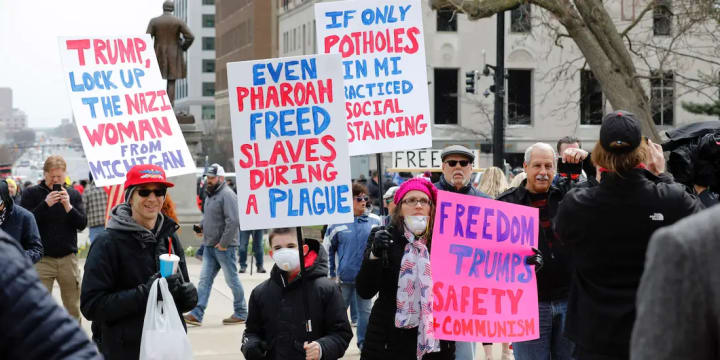 Just when you think Trump supporters can't get any stupider, these people come out and prove that yes, they can get stupider.
These raving lunatics are upset with the governors of their state because they can't get their haircuts, their nails done or eating out at places like Buffalo Wild Wings. They go as far as calling it unconstitutional and the laws concerning quarantine are draconian.
What kind of crap is this? The constitution has nothing to do with this and no one's rights are being violated.
The laws concerning quarantine being considered draconian? They really don't understand what being oppressed means.
They are also obstructing Emergency Medical personal from doing their jobs. In Lansing, Michigan, Operation Gridlock was organized by the Michigan Conservative Coalition and the Devos funded group Michigan Freedom Fund, where Sparrow Hospital was blocked by cars owned, by the groups listed. Seriously, could these scum not stoop any lower?
Unlike these bums, I am not willing to endanger the lives of others just so I can have what I want.
https://www.ft.com/content/15ca3a5f-bc5c-44a3-99a8-c446f6f6881c
https://www.npr.org/2020/04/22/840751725/fox-news-executive-tries-to-rein-in-stars-as-they-cheer-on-anti-lockdown-rallies
https://www.michiganadvance.com/2020/04/14/national-guard-aids-sparrow-hospital-wednesday-as-traffic-jam-protest-planned-against-whitmer/
And many more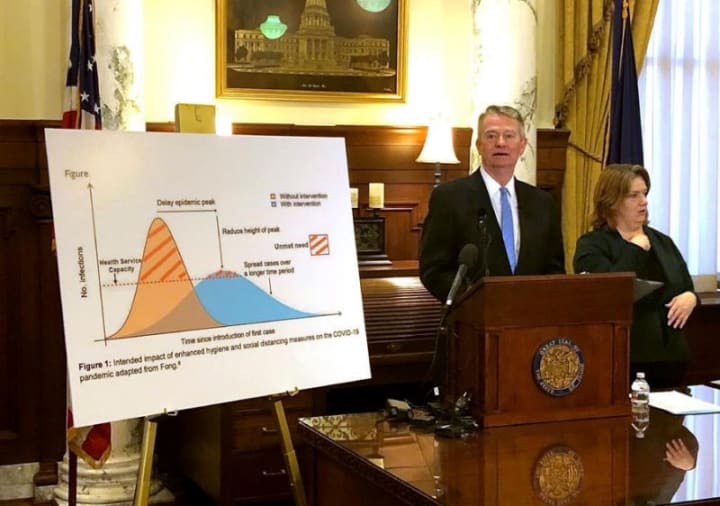 Greg Abbott, Marco Rubio, Stephen Miller, Mike Pence, Jared Kushner, Ivanka Trump, the list of idiots who doing nothing but tell lies, spread disinformation, taking risks to re-open the country and obstructing attempts by medical personal to solve Covid-19, is an endless list.
One thing is for certain: a day of reckoning is coming for these people.
My name is Johann Hollar and to those of you who have allowed Covid-19 to infect this country, I say unto you:
THAT YOU HAVE FAILED THIS COUNTRY!!!!!!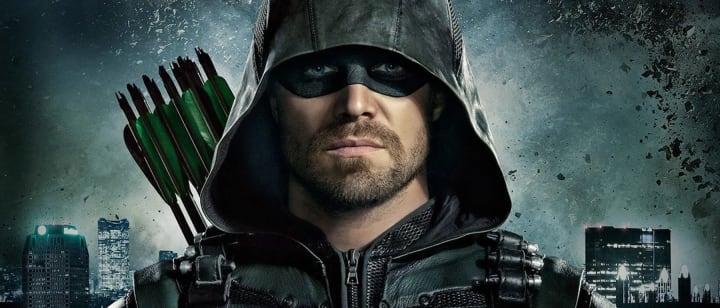 A final note
Yes, I am inconvenienced by the Covid-19 virus and it is driving me nuts to not have my regular schedule of weekly activities.
But I will not endanger others or my health for that.
After all, I would not have time to write all these recent posts for you now would I?
controversies
I had attended Minnesota State University Mankato where I received my Bachelors in History with a Minor in Philosophy and has yet to find work with such credentials. So here I am to write up a storm.