Joe Biden Faced Many Traumas in His Personal Life
46th President of the United States to face many traumas in his personal life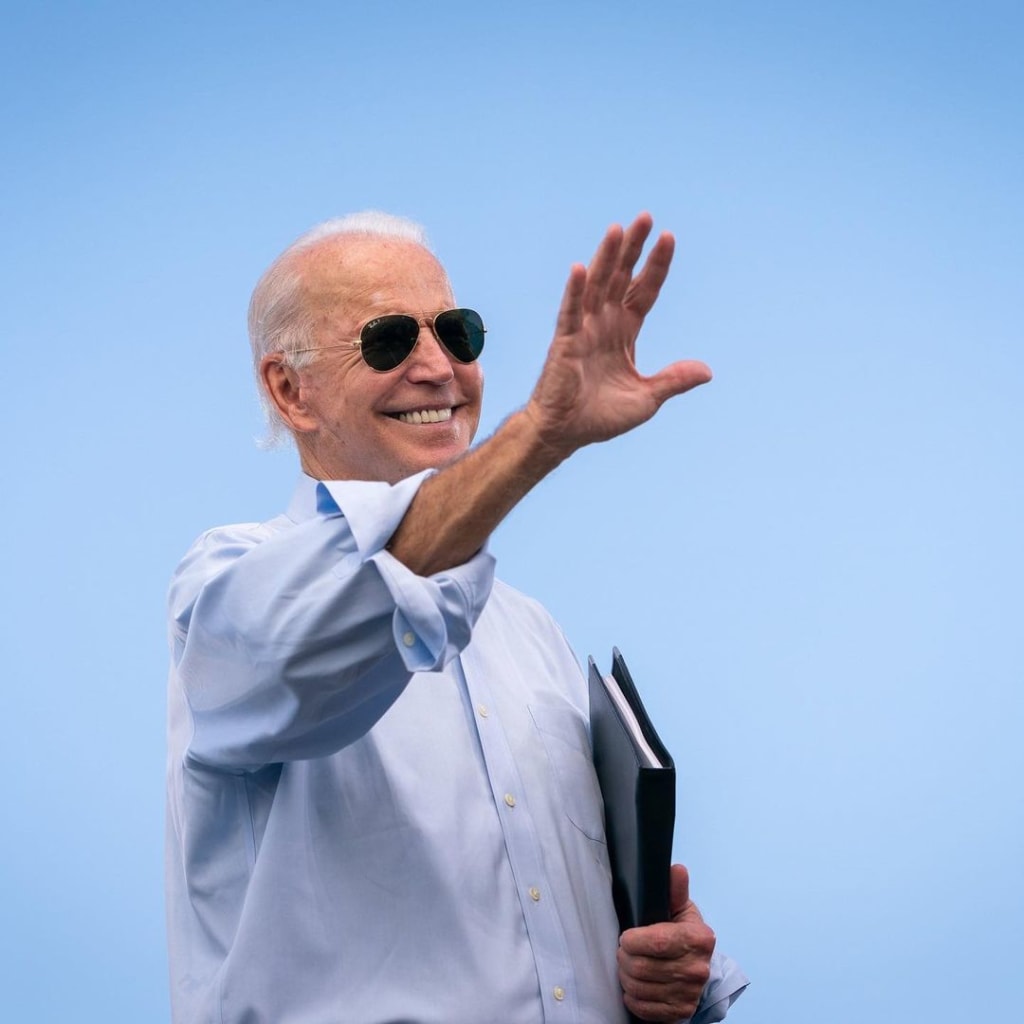 Photo credit: Joe Biden's Instagram
After being sworn in as the 46th President of the United States on January 20, 2020, Biden's long-held dream is about to come true. This was Biden's third attempt to step into the Oval Office and the first time he has succeeded.
Biden ran for president in 1987 and in 2008 in an attempt to run for office. But despite these two efforts, Biden led the Democratic Party in the race for the presidency in 2020. Although 77 years old Biden faced setbacks at the start of the race, such as failures at the Iowa Cox and New Hampshire, his troubles eased on Super Tuesday, when he won 14 states.
As far as the presidential campaign is concerned, Biden's campaign was "dull" compared to the Republican candidate, President Donald Trump, but he presented himself as a responsible candidate during the Corona epidemic who was cautious about the epidemic.
Although former US President Barack Obama called him "the best vice president in US history", Biden, who has held various public office for four decades, has been criticized for his political role.
Joe Biden ran for the Democratic presidential nomination in 2008, but withdrew from the race to become the Knight's presidential candidate on the Obama ticket.
During Obama's eight years in the White House, he has often been seen with President Obama, which is why Joe Biden could have hailed the achievements of that era as his own. These achievements include the passage of the Affordable Care Act and the approval of the government's relief package after the 2008 financial crisis.
His association with President Obama, whom he often calls his brother, may have helped him win the votes of black Americans.
For his supporters, he is a foreign affairs expert with decades of experience working in Washington, and that's what the inexperienced Obama needed.
Joe Biden, known as the "middle class Joe," was added, perhaps because he would gain the support of middle-class white voters whom Obama alone could not win.
Joe Biden was shocked by his 2012 statement that he was a staunch supporter of same-sex marriage, and the general impression was that the statement forced President Obama to fully support the policy.
Joe Biden had a long political career behind supporting the country's first black president. Joe Biden, a six-time senator, was first elected from Delaware in 1972.
He first tried to run in the 1988 presidential election, but was disqualified after admitting that he had copied a speech by British leader Neil Knock.
Because of his long political career, his critics have many topics on which he can speak out against Biden.
Early in his career, he sided with supporters of segregated schools in the south of the country, at a time when a court had ordered that segregated children be segregated in school buses. Should not be
In 1991, as chairman of the Senate Judiciary Committee, he chaired the nomination of Clarence Thomas to the Supreme Court. He is accused of failing to properly investigate allegations of sexual harassment by Anita Hill against Clarence Thomas.
In 1994, he passionately supported a bill against crime. The bill is said to have led to unnecessarily long sentences for citizens and large-scale imprisonment.
These are the reasons why President Obama's moderate vice president was perhaps a difficult candidate for the modern Democratic Party.
Biden's Personal life tragedies;
Joe Biden has gone through tragedies in his personal life that are extremely painful and that make him appear close to the public.
As he was preparing to take the oath of office after winning his first Senate election, his wife, Nayelia, and daughter, Naomi, were killed in a traffic accident, while their two sons, Beau and Hunter, were injured.
The wife later died of a brain tumor at the age of 46.
The sudden death of their loved ones has brought them closer to the hearts of many Americans. Despite all his political influence and wealth, he has gone through the same kind of tragedy that ordinary people face.
But when he joined the 2020 race, more difficulties came his way. Eight women allege that Biden touched, hugged or kissed them inappropriately. Several of his clips have been aired on American TV channels, in which he appears in various public gatherings to meet women warmly, including scenes that make him feel as if he were watching. Sniffing women's hair.
In response, Biden promised to be cautious when meeting future people.
In March, however, a woman named Tara Reid accused Biden of forcibly raping her 30 years ago. In those days, she worked as an assistant in Biden's office.
Joe Biden denied the allegations and issued a statement saying no such incident had taken place. Democrats cited President Trump as an example in defending their candidate, who has so far been accused of sexual assault by more than a dozen women.
Although Biden's style has caused problems in the past, his supporters hope that this warm-hearted approach to ordinary people will save them from a situation in which many former politicians are trapped.
This story originally published in my medium account
This
T