Jacob Rees-Mogg: Will Fight His Seat and Back Boris.
GB News Presenter Mogg.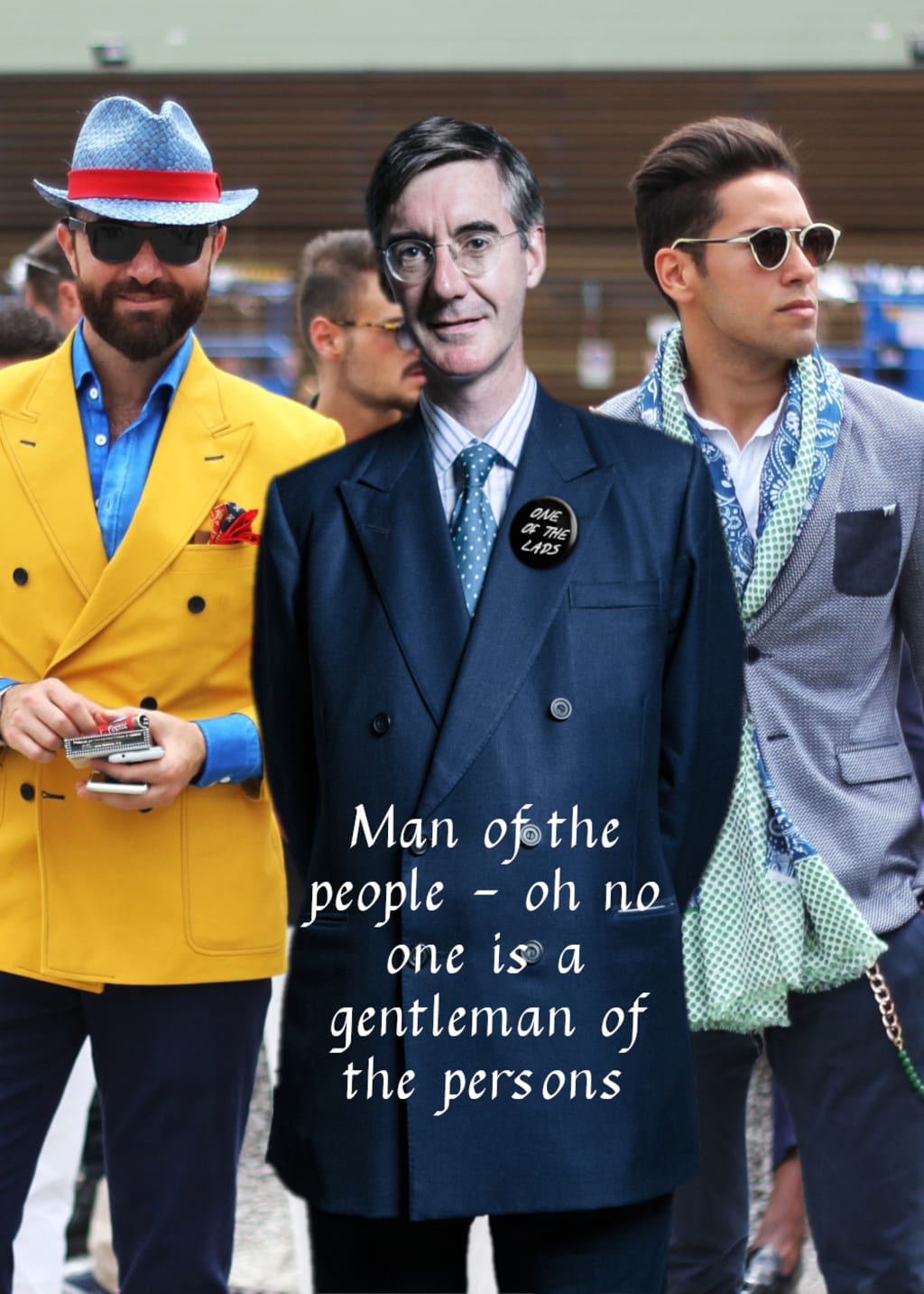 Ex-Minister: Jacob Rees-Mogg.
Boris' supporters are expected to resign in his wake of resigning himself. Already gone are Nadine Dorries and Nigel Adams. 6 other Boris-backing MPs are also expected to resign also.
These expected resignations are expected to cause a Tory civil war. A civil war between those loyal to the government and those backing Boris.
Jacob-Rees Mogg will not be resigning his seat as an MP. The GB News presenter says he will vocally support his former colleague (Boris). He will fight for his seat at the next general election. Mr. Rees-Mogg said he will campaign for another Conservative victory at next year's general election.
Rees-Mogg or Sir Jacob Rees-Mogg (Sir? really?) is the MP for North East Somerset.
Rees-Mogg (the Victorian as many see him) claims Boris is not gone from politics forever. Boris according to Rees-Mogg will make a comeback. Johnson made a reference (in his resignation letter) to this saying "gone for now" or words to that effect.
Boris has obviously gone because the findings of a committee may implicate him. Implicate him in misdemeanours during his tenure as Prime Minister (hypocritical behaviour during lockdown). One source said Boris could be found to be in contempt of court. The findings of this committee are expected today. A source from the committee said a report would be available to read.
Boris wants to damage Wishy-Washy Sunak. To create as I alluded to a civil war in the Tory party. Even if this civil war brings the government down. Such may be the wrath of Boris to his former colleague Sunak.
Sunak is only where he is today thanks in part to Boris. Boris as Prime Minister made Sunak Chancellor of The Exchequer. Many see Sunak as a Judas who stabbed Boris in the back. That's why many Tory MPs and supporters hate Sunak.
Sir Keir Starmer has always called Sunak "weak". Again Sir Keir has gone on the attack about the utter mess this regime is creating. Obviously, this state of affairs is not healthy for the Tories (oh dear). It certainly is not healthy for this nation to suffer under 13 years of Tory rule. This rancid, corrupt, out-of-touch, and out-of-ideas lot needs to go.
Many have had enough of the antics of this excuse for a government. As Sir Keir highlighted let's have a general election today. The sooner this government is put out to pasture the better.
Sir Jacob Rees-Mogg is a devout Catholic Christian. Some Christians and not would say the luxurious lifestyle of Jacob is far removed from Christ.
Rees-Mogg is on the political right of the Conservative party. Some would even go as far as saying the far-right. Jacob was and remains an arch-Brexiteer. Jacob when asked about foodbanks said they were a good thing. Foodbanks are a good thing and thank God for them. However, in the 6th richest nation on the planet, food banks should not exist. They have grown exponentially since the Tories came to power in 2010.
David Cameron wanted charities to play a bigger part in helping the poor. The Big Society as he called it and so it has come to pass. Charities, churches, etc, have opened more food banks and help centres.
Not only for the most deprived in our society. Even those working who cannot make cope with the rise in the cost of living. This state of affairs is an utter disgrace and travesty. It sums up the utter ignorance of a man like Rees-Mogg. It sums up the total philosophy of the Conservative Party. Less state help and more help from charities.
A very Victorian view of society. Which kind of brings us back to the vision of Rees-Mogg as a Victorian.
.
About the Creator
I am a freelance writer currently writing for Blasting News and HubPages. I mainly write about politics. But have and will cover all subjects when the need arises.
Reader insights
Be the first to share your insights about this piece.
Add your insights