Important Organizations That Help Immigrants in the US
Pro bono legal services, direct action, advocacy, and community organizing are just some of the things done by organizations that help immigrants in the US.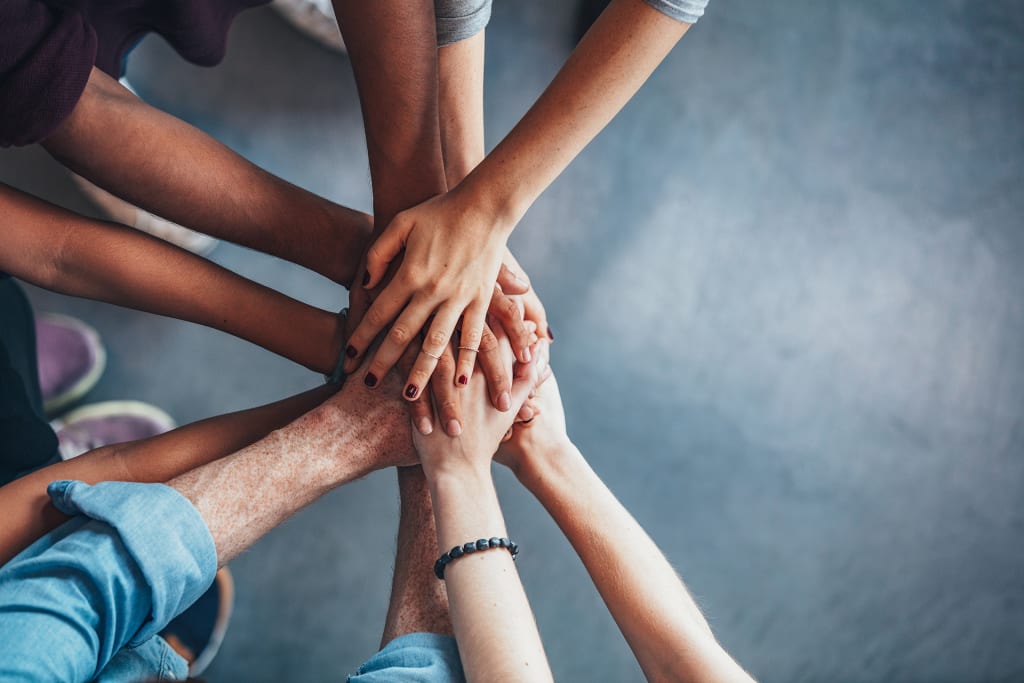 In the wake of the news that the Trump administration had been separating immigrant children from their parents as they crossed the US's southern border, many people found themselves asking, "Did the Trump administration separate immigrant children from parents and lose them?" Outrage followed on social media, but so did solidarity.
Writer Sarah Goodyear issued a call on Twitter for organizations that help immigrants. The result is a growing immigration action list of groups dedicated to helping immigrants, refugees, and asylum seekers through a mix of pro-bono legal services, advocacy, direct action, policy research, messaging, and much more.
The collaborative nature of this undertaking shows just how social media can help bring those eager to help with those in need of assistance. It's a reason to feel hope in unhopeful times.
Informed Immigrant
Informed Immigrant is a resource for undocumented immigrants in the United States. It's updated regularly with information from other organizations like the National Immigration Law Center and the American Civil Liberties Union. Informed Immigrant also helps connect undocumented immigrants with professionals like lawyers and social workers eager to help.
FWD.US
FWD.US is dedicated to fixing America's broken immigration system through a grassroots movement dedicated to legislative reform. FWD has local chapters in cities across America, helps match you with your legislatures, and provides scripts to make your phone calls less daunting.
Follow FWD.Us on Twitter here: @FWD_us
National Network for Immigrant and Refugee Rights (NNIRR)
NNIRR has been working with diverse immigrant and refugee communities since 1986 to secure human rights for all people. Advocating, building coalitions with other organizations that help immigrants, providing safe spaces and education, and organizing in defense of immigrants are just some of the actions NNIRR has taken in pursuit of protecting the human rights of all immigrants, regardless of their immigration status.
Follow NNIRR on Twitter here: @NNIRRnetwork
Women's Refugee Commission (WRC)
Since 1989, the WRC has been providing solutions to the plight of women and youth caught in the cross-fire of conflict and crisis. They're more than familiar with the things boys learn by age 5 that perpetuate rape culture. The WRC investigates the necessities of women and youth, pinpoints the avenues by which these necessities may be fulfilled, and creates awareness of the organizations and legislative prescriptions that can help secure the safety of displaced women and youth.
Follow WRC on Twitter here: @WRCommission
Black Alliance for Just Immigration (BAJI)
If you've heard any songs about police brutality, then you know about America's crisis of systemic racism, which translates into discriminatory treatment of black immigrants.BAJIworks to correct this injustice through coalition building with other organizations that help immigrants, campaigns, and training partner org nationwide. BAJI also connects black-led organizations nationwide through its Black Immigration Network (BIN) to promote the policies and cultural changes necessary for America to adequately serve its black immigrants.
Follow BAJI on Twitter here: @BAJItweet
National Immigration Law Center (NILC)
The NILC has been exclusively championing the rights of low-income immigrants since 1979. NILC has been fighting this fight for decades and is a significant provider of policies that directly help low-income immigrants flourish and succeed in the United States. NILC accomplishes all this through a combination of litigation, pushing for policy changes, and messaging.
Follow NILC on Twitter here: @NILC_org
United We Dream (UWD)
UWD is an immigrant youth-led advocacy group that fights for change at every level. With over 400,000 members, UWD is the largest of all youth-led organizations that help immigrants in the US. Online, UWD connects over 4 million youths to stand together against discrimination in all its forms.
Follow UWD on Twitter here: @UnitedWeDream
No More Deaths (NMD)
Since 2004, NMD has been using direct action to intervene in the lives of migrants crossing the border into the US from Mexico in Southern Arizona. This is done by directly providing aid, consciousness raising, advocating for humane immigration policy, and much more.
NMD literally runs a 365 24/7 outreach program in southwestern Arizona and northern Sonora, Mexico in the very areas that migrants have been pushed to thanks to America's attempts to discourage migration. UMD also documents the maltreatment of migrants by US border patrol and has released three reports, and provides aid and advocacy in many other forms.
You can support NMD by purchasing apparel through Peace Supplies.
Follow NMD on Twitter here: @NoMoreDeaths
Asylum Seeker Advocacy Project (ASAP)
ASAP has been providing rapid action in defense of refugee families at risk of deportation wrongfully. ASAP has helped refugees in over 25 states, maintains a private online community that's provided aid to thousands, and has over 500 volunteers at its disposal nationwide.
Follow ASAP on Twitter here: @AsylumAdvocacy
Kids in Need of Defense (KIND)
50% of children fleeing violence in Honduras, El Salvador, and Guatemala come to the United States without representation, which makes them five times more likely to end up deported. KINDconnects these children with lawyers, advocates for legislative changes to immigration laws that benefit these children, and helps reintegrate these kids in their home countries if it proves to be impossible for them to stay in the US.
Most recently, KIND has launched The Voices That Matter Most project (VMM). VMM helps children put their experiences into words for the purpose of strengthening their ability to communicate, improve their self-esteem and sense of confidence, and so that these children may educate Americans at large about the importance of immigration reform.
Follow KIND on Twitter here: @supportKIND
Detention Watch Network (DWN)
DWN was founded in 1997 by the Catholic Legal Immigration Network, Inc, The Florence Immigrant and Refugee Rights Project, and Lutherans Immigration and Refugee Service for the explicit purpose of challenging America's growing immigration detention complex. DWN works hard to document the human rights violations perpetrated by the US immigration detention and deportation apparatus. DWN champions the cause of human rights for all people regardless of immigration status.
Follow DWN on Twitter here: @DetentionWatch
American Immigration Lawyers Association (AILA)
AILA is one of the professional organizations that help immigrants. AILA has over 15,000 attorneys and law professors who operate in the arena of immigration law. AILA affiliates represent US citizens hoping to gain permanent residence for their close family members as well as U.S. businesses trying to hire potential immigrants. Members of AILA often provide pro-bono work. AILA also provides an immigration lawyer search.
Follow AILA on Twitter here: @AILANational
Heartland Alliance's National Immigrant Justice Center (NIJC)
For over three decades, NIJC has been growing nationwide chapters that provide policy advocacy, litigation, and public education in service of protecting the human rights of immigrants, refugees, and asylum seekers. In conjunction with hundreds of lawyers who work pro bono.
NIJC provides over 10,000 people with legal assistance every year. NIJC has successfully provided asylum for over 90% of those it's helped. NIJC's website provides services and information for those seeking assistance now.
Follow NIJC on Twitter here: @NIJC
Immigration Advocates Network (IAN)
IAN hopes to streamline the efforts of those who defend the human rights of immigrants. This is done by facilitating discourse, collaboration, and services across different organizations that help immigrants in the US using free tools and resources that are found on the IAN website. IAN's website is a resource-rich destination for anyone interested in immigration policy reform.
Follow IAN on Twitter here: @ImmAdvocates
Catholic Legal Immigration Network (CLINIC)
CLINIC is motivated by the Gospel's proclamation that strangers are welcomed and, in doing so, advocates for the human rights of immigrants in conjunction with other Catholic and local organizations that help immigrants.
One of the services CLINIC offers is pro bono legal representation for immigrants who are faced with the Board of Immigration Appeals (BIA). Since 2001, BIA has reviewed over 7,200 appeals cases. CLINIC found that cases that made use of their representation were 4 times more likely to get a favorable outcome before the BIA.
Follow CLINIC on Twitter here: @CLINIClegal
National Domestic Workers Alliance (NDWA)
The NDWA is working tirelessly to maintain the human rights of many of domestic workers. Toward this end, the NDWA has contributed workshops, legal advocacy, coalitions at all levels of government, and pushed for a cultural shift that will acknowledge the true worth of one of America's most historically undervalued occupations. The NDWA is well aware of the things women are expected to do at work but shouldn't.
Much to the shame of the United States, domestic workers, who are often immigrants, are deprived of minimum wage, overtime, and sick/vacation pay. Many do not even earn a living wage nor have health care. This is despite their indispensable contributions to American society. NDWA is working tirelessly to earn domestic workers the respect they truly deserve.
Follow NDWA on Twitter here: @NDWA
Define American
Define American seeks to use media to challenge outdated conceptions of US citizenship. In its place, Define American provides a more inclusive and humane model of US identity. Define American works toward this end by joining forces with Hollywood influencers and flexing the muscles of its powerful communications team.
One of Define Americans recurring campaigns comes during graduation season when the organization amplifies the stories of undocumented immigrants who've recently graduated. The org goes as far as sharing commencement addresses delivered by undocumented students to its many followers online! Such acts of consciousness-raising go a long way to break down barriers and build bridges.
Follow Define American on Twitter here: @DefineAmerican
The National Coalition for Latinxs with Disabilities (CNLD)
CNLD was formed in 2016 to provide a space where the intersection of LatinX and Disabled can physically meet just as they do when embodied in the lives of Disabled Latinxs. The organization provides scholarship, community, resources, and advocacy for Latinxs with disabilities.
Follow CNLD on Twitter here: @disabledlatinx
Hebrew Immigrant Aid Society (HIAS)
Since its inceptions over 130 years ago, HIAS has provided assistance to over 4.5 million people displaced by war, persecution, or violence. The organization has offices around the world. HIAS provides assistance to refugees and immigrants of all backgrounds.
Follow HIAS on Twitter here: @HIASrefugees
The Florence Project
The Florence Project provides free legal services to people in immigration custody in Arizona. The US government doesn't give people in immigration removal proceedings attorneys, which means that roughly 86% of detainees go unrepresented because of poverty. The Florence Project strives to correct this injustice. This is accomplished through direct service, community partnership, and advocacy.
Follow The Florence Project on Twitter here: @FlorenceProject
Puente Arizona
Puente Movement, based in Phoenix, Arizona, is a grassroots movement dedicated to protecting the human rights of migrants. This is accomplished by strengthening migrant communities through development and education. As one can imagine, in a state that has empowered the likes of former Sherrif Joe Arrapio and former Governor Jan Brewer that organizations like Puente Movement provide indispensable cohesion.
Follow Puente Movement on Twitter here: @PuenteAZ
Al Otro Lado
Al Otro Lado is one of the Los Angelas based organizations that help immigrants that provides free legal services to deportees, migrants, and refugees in Tijuana, Mexico. While the majority of the services offered are immigration-based, Al Otro Lado also provides a diverse range of legal and non-legal assistance. Al Otro Lado also helps with reunification in those cases where it's not possible to stay in the United States.
Follow Al Otro Lado on Twitter here: @alotrolado_org
Immigrant Defenders Law Center (ImmDeff)
ImmDeff's Adult Representation Project (ARP) is edicated to providing representation and assistance to immigrants with mental disorders. ARP case managers provide assistance that extends beyond the courtroom, providing such services as referring them to social services, tutoring, and even role-playing scenarios so that they're better equipped to help their attorneys defend them in court.
ImmDeff also seeks to provide representation to immigrants who've committed low-level crimes such as shoplifting or non-violent drug possession. Such cases may end with individuals who've lived in the US for years. 2016 saw the founding of the USC/ImmDef Fellowship for Post-Conviction Relief in conjunction with the USC Gould School of Law. The fellowship provides a full-time attorney to ImmDef clients for the purpose of erasing unlawful convictions to prevent deportation.
Follow ImmDeff on Twitter here: @ImmDeff
Services Immigrant Rights & Education Network (SIREN)
SIREN began as the Network for Immigrant and Refugee Rights; the org fought against anti-immigration initiatives whenever they reared their ugly heads in California. In 1998, the org changed its name to SIREN after receiving funding. With those monies, SIREN offered the first multilingual information hotline in the county. SIREN continues to provide community education and organizing, leadership training, policy advocacy, and legal services to low-income immigrants and refugees.
Follow SIREN on Twitter here: @Siren_BayArea
Centro Legal de la Raza
Since 1969, Centro Legal de la Raza has been a robust legal services agency defending the rights of immigrant, low income, and Latino communities. Centro Legal de la Raza has made justice accessible to thousands in Northern and Central Cali. Centro Legal de la Raza uses a three-pronged approach that combines education, advocacy, and legal services. Centro Legal de la Raza also offers an informational clinic the third Thursday of every month.
Center for Immigrant Advancement (CIMA)
CIMAadvocates for the rights of immigrants at the state, local, and national level. The organization also offers immigration law counseling, as well as educational seminars in a variety of fields like financial literacy and social services in Florida.
Americans for Immigrant Justice (AIJ)
AIJ is a non-profit law firm that advocates on behalf of immigrants in Florida and on the national level. The firm's multilingual and multicultural staff builds coalitions across various communities toward the end of advancing a secure network to guarantee human rights for all.
Since its founding in 1996, AIJ has one of the organizations that help immigrants that's been actively providing oversight for immigrant detention centers. The org files Freedom of Information Act (FOIA) requests regularly and files lawsuits whenever delays are met.
With its Family Defense Program, which launched in January 2017, AIJ provides immigrants with information sessions about immigration law. AIJ also does one-on-one sessions to determine clients legal status eligibility.
AIJ is also the only non-profit in South Florida providing free legal services to children in immigration centers.
Follow AIJ on Twitter here: @Am4ImmJustice
Organized Communities Against Deportations (OCAD)
OCAD is a grassroots movement led by undocumented citizens that fight for the rights of people of color and immigrants in Chicago and neighboring areas. Organizing, legal and policy work, civil disobedience, and coalition building are just some of the tools employed by OCAD.
Follow OCAD on Twitter here: @OCAD_Chi
Massachusetts Immigrant and Refugee Advocacy Coalition (MIRA)
MIRA has over 130 organization partners, which makes it the biggest of all the organizations that help immigrants in New England fighting for immigrant rights and integration in New England. MIRA has secured millions to integrate immigrants and refugees and advocates fiercely for progressive policies at all levels of government.
Follow MIRA on Twitter here: @MiraCoalition
Michigan Immigrant Rights Center (MIRC)
MIRC offers many services as the hub for legal aid for immigrants in Michigan. MIRC trains pro bono attorneys,educates communities, builds coalitions, tracks legislation, and much more. MIRC has offices in Ann Arbor, Grand Rapids, and Kalamazoo.
Follow MIRC on Twitter here: @MichImmigrant
Minnesota Immigrant Rights Action Committee (MIRAC)
Since its inception in 2006, MIRAC is dedicated to organizing the immigrant population and its allies to defend the human rights of all. MIRAC's volunteers provide "Know Your Rights" training upon request. MIRAC also campaigns to make Minneapolis into a Sanctuary City, which entails such tenants as free legal representation for all immigrants detained by ICE, municipal IDs, and a survey of Minneapolis data collection practices such that ICE has access to little information as possible.
Follow MIRAC on Twitter here: @MIRAcMN
The New Jersey Alliance for Immigrant Justice (NJAIJ)
The NJAIJ is a coalition of organizations that help immigrants bound by membership and the shared goal of helping immigrants achieve economic, political, and social security in New Jersey. The NJAIJ website is an information portal designed to connect immigrants to the services they need. Additionally, NJAIJ advocates advancing immigrant-friendly policies.
Follow NJAIJ on Twitter here: @NJAIJ
RIF Asylum Support
RIF offers services for asylum seekers out of New York City. This includes legal consultation, food, general information, and even professional and residential networking opportunities. RIF offers asylum seekers a paid fellowship in urban agriculture, which entails a six month period of job readiness training, immersion in English, self-care, and community building.
Follow RIF on Twitter here: @RIF_NYC
Northern Manhattan Coalition for Immigrant Rights (NMCIR)
Since 1982, NMCIR has been educating, defending, and protecting the rights of immigrants. NMCIR provides individual legal consultations and help filling out applications. NMCIR also offers a program that sees participants through the naturalization process from beginning to end.
Follow NMCIR on Twitter here: @NMCIR
The New Sanctuary Coalition (NSC)
The NSC is an immigrant-led alliance seeking to dismantle the inhumane immigrant deportation and detention apparatus in America. With over 500 members culled from New York's various faith and social justice communities, the NSC has built a large accompaniment program that entails attending ICE check-ins and court hearings with immigrants. This provides witnesses, emotional support, and shows communities ties, which judges favor. NSC also provides pro bono legal services and a bond fund.
Follow NSC on Twitter here: @NewSanctuaryNYC
The Bronx Defenders
The Bronx Defenders provide legal representation, advocacy, and social work support for many groups including immigrants. The Bronx Defenders pioneered an approached they've termed "Holistic Defense," which takes a process-oriented approach to legal services. Instead of just starting and stopping in the courtroom, The Bronx Defenders help navigate everything that happens outside the legal framework. This means viewing each client as a whole person through an interdisciplinary lens.
Follow The Bronx Defenders on Twitter here: @BronxDefenders
Make the Road NY (MTR)
MTR has four core strategies. MTR provides legal and survival services, educates to empower community members, leads community organizing to tackle the systemic nature of discrimination, and issues policy prescriptions that provide the restorative justice necessary for lasting change.
Some of MTR's successful campaigns include getting the NYC retirement pension fund to divest from private prisons and immigrant detention companies and getting Governor Cuomo to pass an executive order that forbids state agencies from sharing immigration status information with federal immigration authorities.
Follow MTR on Twitter here: @MakeTheRoadNY
Central Ohio Worker Center (COWC)
COWC's goal is to create a coalition with immigrants and workers in Central Ohio. In doing so, COWC hopes to advance the rights of both groups as well as foster a culture of interdependence. Together, COWC believes both groups will more effectively be able to bargain for better wages and benefits, workplace protections, and a general respect for dignity.
Follow COWC on Twitter here: @COWCenter
Immigrant & Refugee Community Organization (IRCO)
For over 40 years, IRCO has been promoting the integration of refugees and immigrants. IRCO hopes to connect existing communities and immigrants to foster a greater sense of community. IRCO also provides employment and training, legal services, language services, and much more.
Follow IRCO on Twitter here: @IRCOnews
Tennessee Immigrant and Refugee Rights Coalition (TIRRC)
From its inception in 2003 to the present, TIRRC has become a model for organizations that help immigrants in the US. Its makeup is multiethnic and multigenerational, yielding coalition building, advocacy, and award-winning messaging. Immigrant and refugee-led, TIRRC has been working tirelessly to empower immigrants and refugees in Tennessee and to create an environment in the state that guarantees their rights as members of American society.
Follow TIRRC on Twitter here: @TNImmigrant
Refugee and Immigrant Center for Education and Legal Services (RAICES)
RAICES provides free and affordable legal services to immigrants and refugees in Texas since 1986. In 2017, RAICES closed a whopping 51,000 cases for free for their clients.
Follow RAICES on Twitter here: @RAICESTexas
North Texas Dream Team (NTDT)
The NTDT works with congressional and lawyer contacts to stop the deportation of undocumented immigrants who have done nothing to merit deportation. The NTDT does this using the END program, which has been used by other organizations that help immigrants in the US. Through social media, press conferences, and other media outlets, awareness is cultivated of particular cases so that communities can come together in opposition to an individual's deportation. This also helps connect individuals with lawyers.
Follow NTDT on Twitter here: @NorthTexasDream
Texas Civil Rights Project (TXRP)
TXRPhas dozens of attorneys and professionals across Texas working civil rights cases to dismantle Texas's systemic inequalities. Austin, Dallas, El Paso, Houston, and the Rio Grande Valley are among the areas from which TXRP culls its network.
Follow TXRP on Twitter here: @TXCivilRights
Texas Organizing Project (TOP)
TOP brings together black and Latino communities across Dallas, Harris and Bexar counties to advance their rights within a state plagued by systemic discrimination. In the arena of immigration reform, TOP is one of the organizations that help immigrants that uses direct action to hold elected officials accountable.
Follow TOP on Twitter here: @OrganizeTexas
About the Creator
Manic pixie dream goth. With appearances in Fortune, Vice, Gothamist, and McSweeney's.@benkharakh
Reader insights
Be the first to share your insights about this piece.
Add your insights